Old Photo| Mzansi is convinced that Dj Sumbody was involved in shady businesses. See why
Mzansi is convinced that Dj Sumbody was involved in shady businesses. See why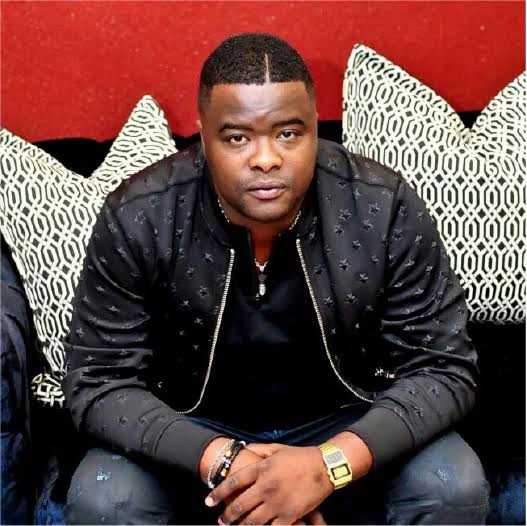 DJ Sumbody (born 9 June) whose real name is Oupa John Sefoka is a South African disc jockey and radio presenter popular for his hit songs, Ayepyep and Monate Mpolaye.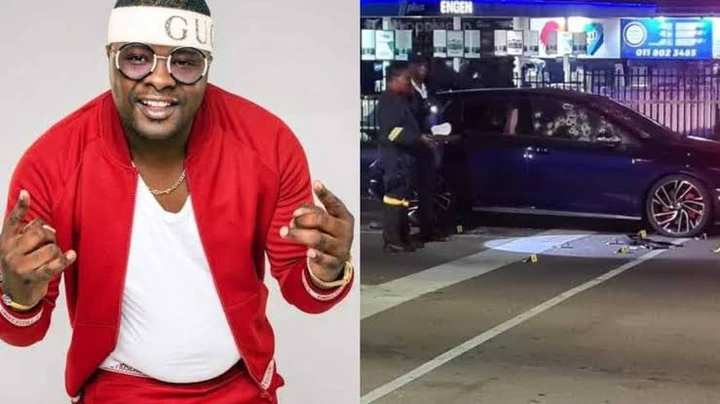 Dj Sumbody is one of the celebrities who 2022 took from us, as he ran into an unfortunate incident on the 22nd of November 2022. Sumbody was shot dead on his way home from a gig on a Sunday morning, along with his bodyguard. The hitman has reportedly fired 22 shots at Sumbody, however the motive for his death remains unknown.
However, as the motive for his death remains undisclosed , South Africans are now demanding answers and they are also starting to get suspicious that Dj Sumbody was involved in some notorious dealings.
A Twitter user by the handle of @billionaireWana, appeared to be concerned by the fact that no one has been arrested for the death of Dj sumbody, and that no one in his family is coming up with any statements regarding his death.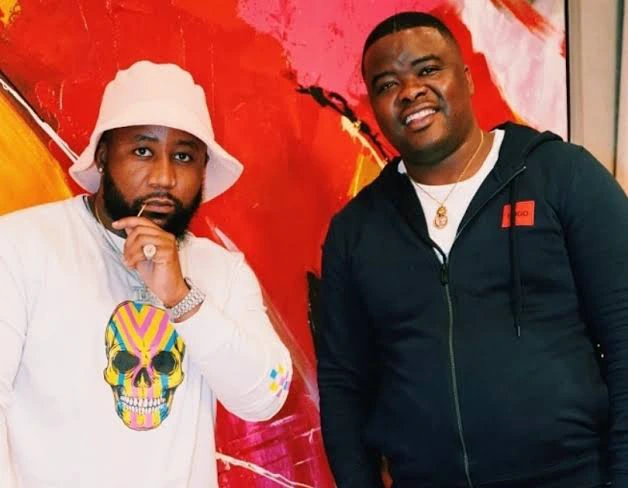 However, this got Everyone convinced that Somebody was involved in some shady dealings, and they went to support her in the comment section saying that even the police minister is quiet and the likes of Cassper Nyovest have just moved on, and it seems like they know why he died.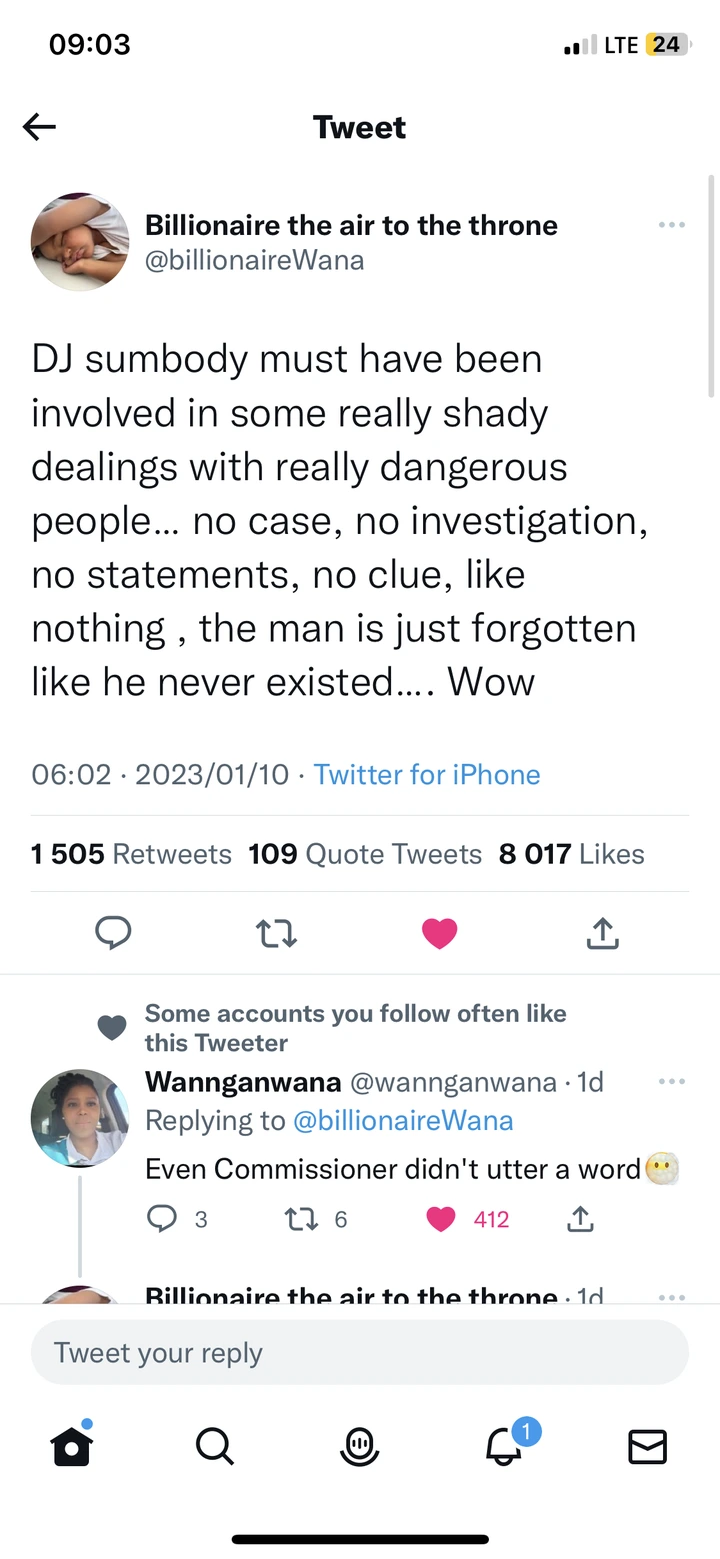 "DJ sumbody must have been involved in some really shady dealings with really dangerous people… no case, no investigation, no statements, no clue, like nothing , the man is just forgotten like he never existed…. Wow", she tweeted.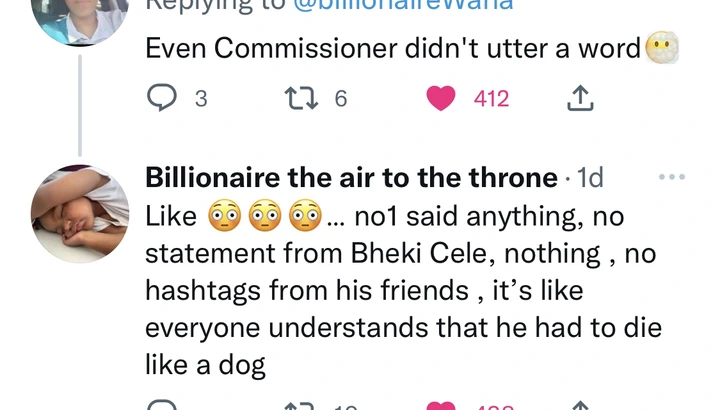 "Like 😳😳😳… no1 said anything, no statement from Bheki Cele, nothing , no hashtags from his friends , it's like everyone understands that he had to die like a dog"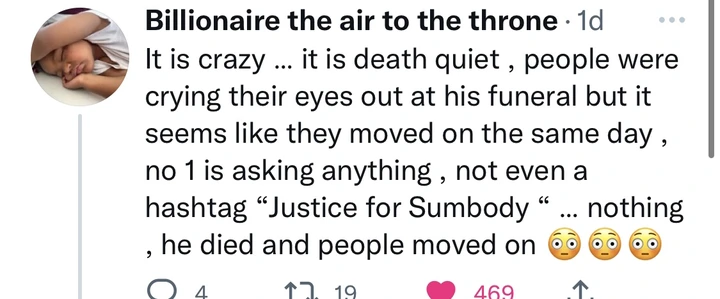 "It is crazy … It is death quiet , people were crying their eyes out at his funeral but it seems like they moved on the same day , no 1 is asking anything , not even a hashtag "Justice for Sumbody " … nothing , he died and people moved on 😳😳😳,"she added.
See how people reacted to this tweet below: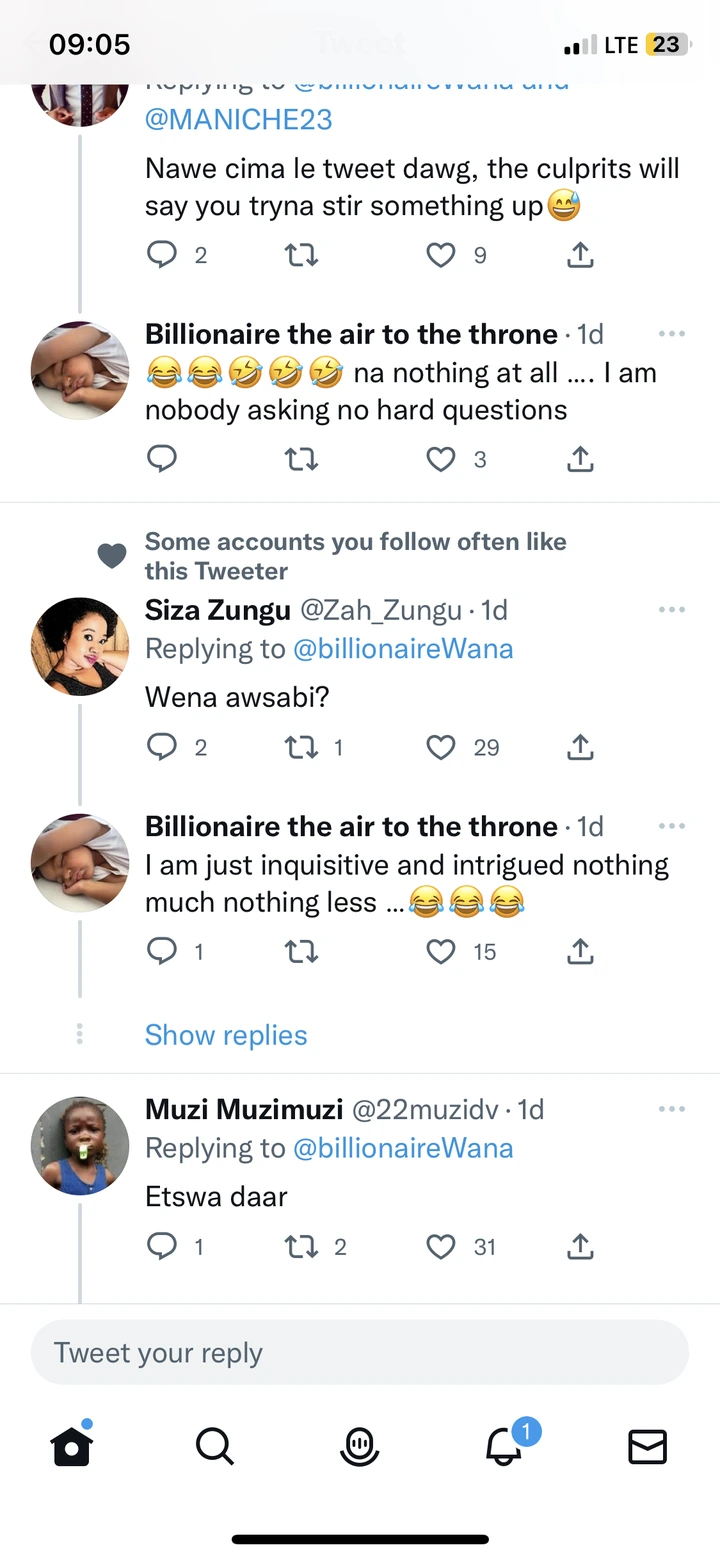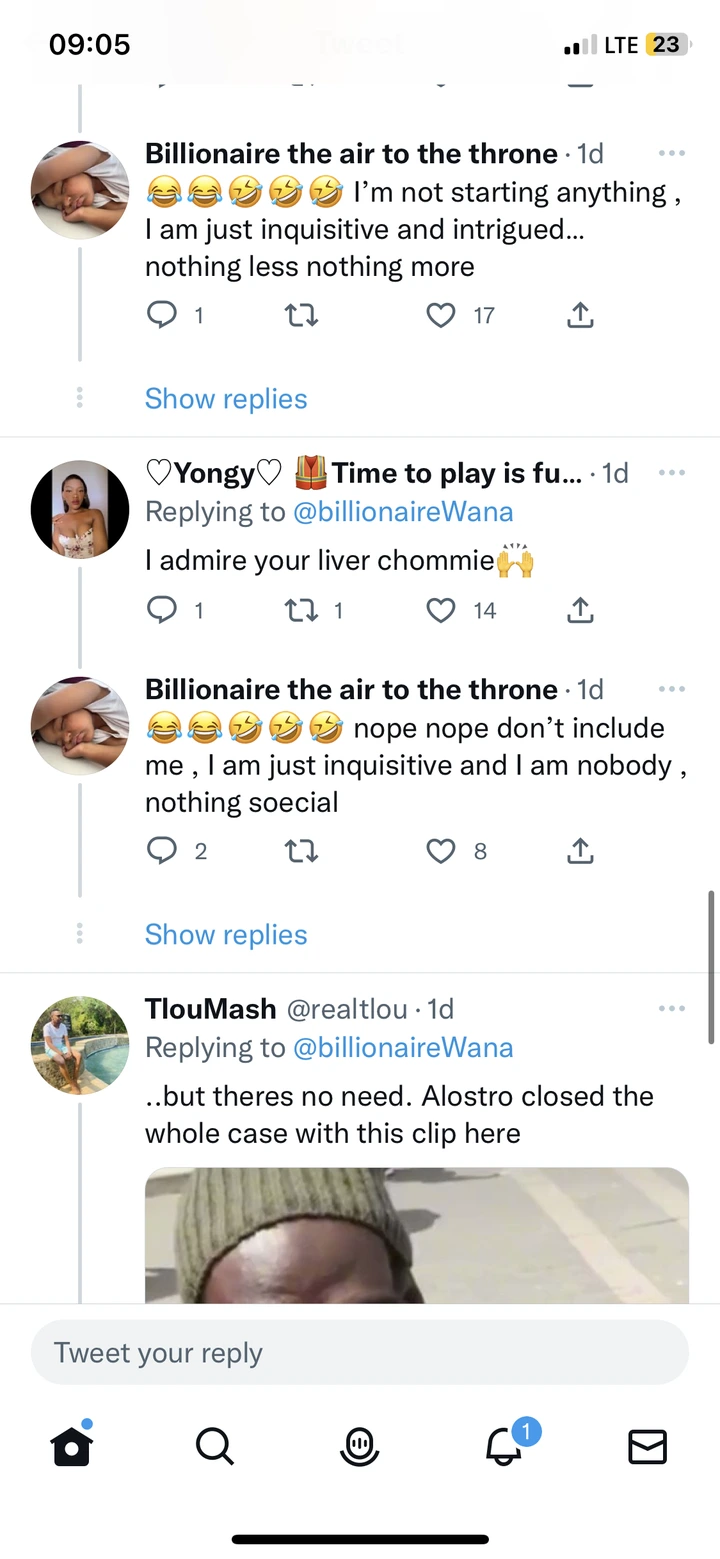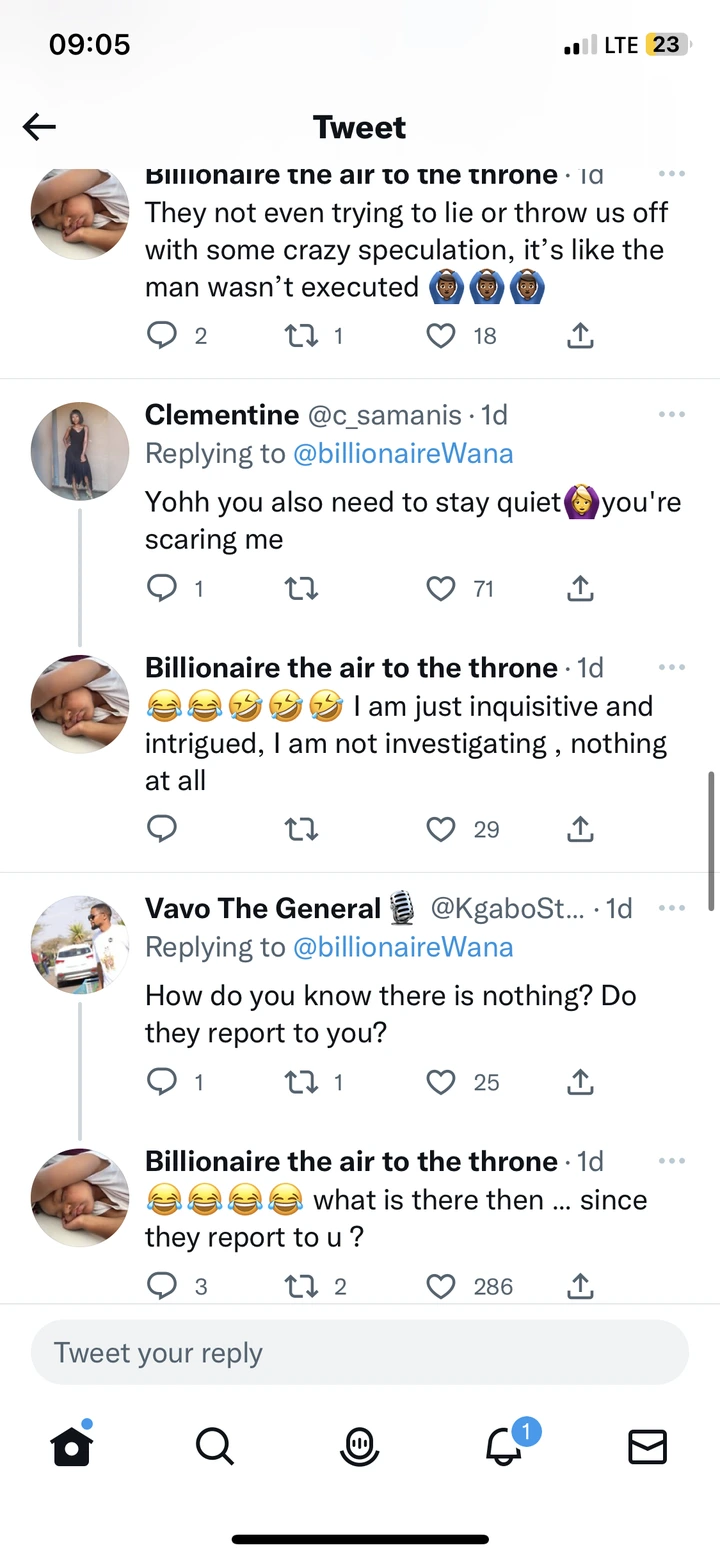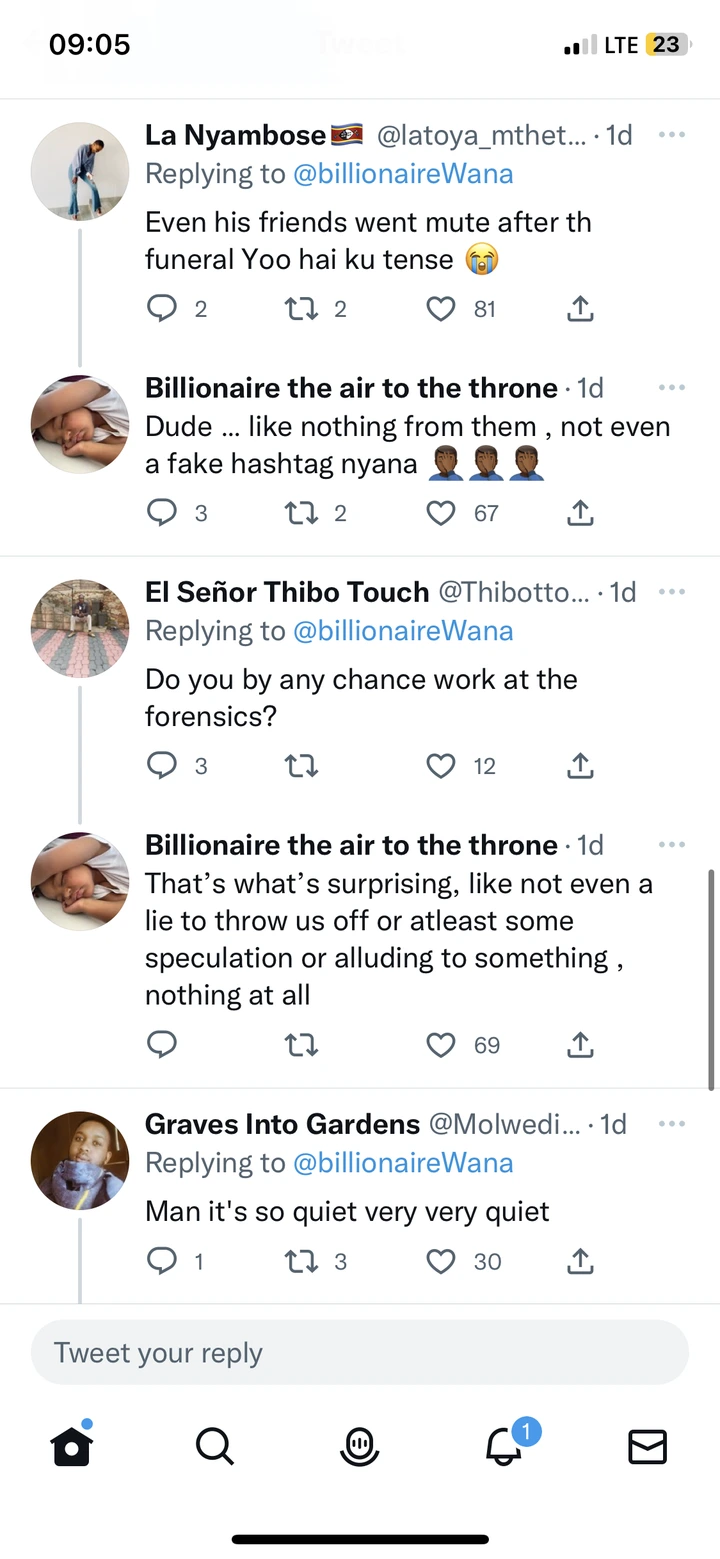 What's your view about this matter? Don't forget to leave your thoughts in the comment section.
Source:
DJ sumbody must have been involved in some really shady dealings with really dangerous people… no case, no investigation, no statements, no clue, like nothing , the man is just forgotten like he never existed…. Wow

— Billionaire the air to the throne (@billionaireWana) January 10, 2023
Content created and supplied by: Confidence's_News (via Opera News )