A look at 3 powerful women who are movers and shakers in Ghana's media industry
Meet 3 Leading Women Who are Powerful in Ghana's Media Industry, Ghanaian women working in journalism and media face challenges – however, some have triumphed to grow and establish themselves.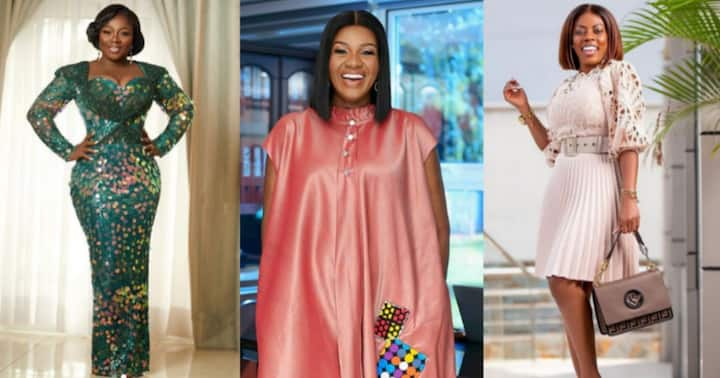 Besides occupying positions that allow them to sit at the decision-making table, they have become the standard for many young people aiming to build a career in journalism and media.
It matters that these women continue to rise and remain in integral positions in their various organisations to mentor young ones, particularly girls and women.
As the world observed International Women's Day (IWD) on Tuesday,  features three women excelling in journalism and media in Ghana.
1. Beatrice Agyeman Abbey:
She is the Chief Executive Officer (CEO) and General Manager of Media General, owners of TV3, Onua FM, 3FM, Connect FM, Akoma FM, and MG Digital.
In 2021, Beatrice was named the Outstanding Broadcast Media CEO of the Year in the Ghana Entrepreneur and Corporate Executive Awards.
`
`
2. Nana Aba Anamoah:
Nana Aba Anamoah is a renowned media personality. Until she resigned from TV3, she presented the news and hosted top shows including The Divas Show.
She is currently the General Manager of GHOne TV and Starr 103.5 FM.
Nana Aba is a member of the Women's Premier League committee in Ghana. She's also a football fanatic who supports Manchester United and Accra Great Olympics.
`
`
3. Stacy Amoateng:
The Ghanaian media personality is a television presenter/producer, media consultant, philanthropist, and actress.
She founded a charitable organisation to support women and children in need and has been recognised for her work through a Ghana Peace Award.
Stacy is currently the Executive Director ( Tv & Radio) at Angel Broadcasting Network in Ghana.
`