Alex Ekubo Reacts After His Fiancee Declared Him The Only Man That Is Fit To Dance With Him
Actor Alex Ekubo has reacted after his fiancee Fancy declared him as the only man that is fit to dance with her after a waiter tried grinding her at a party.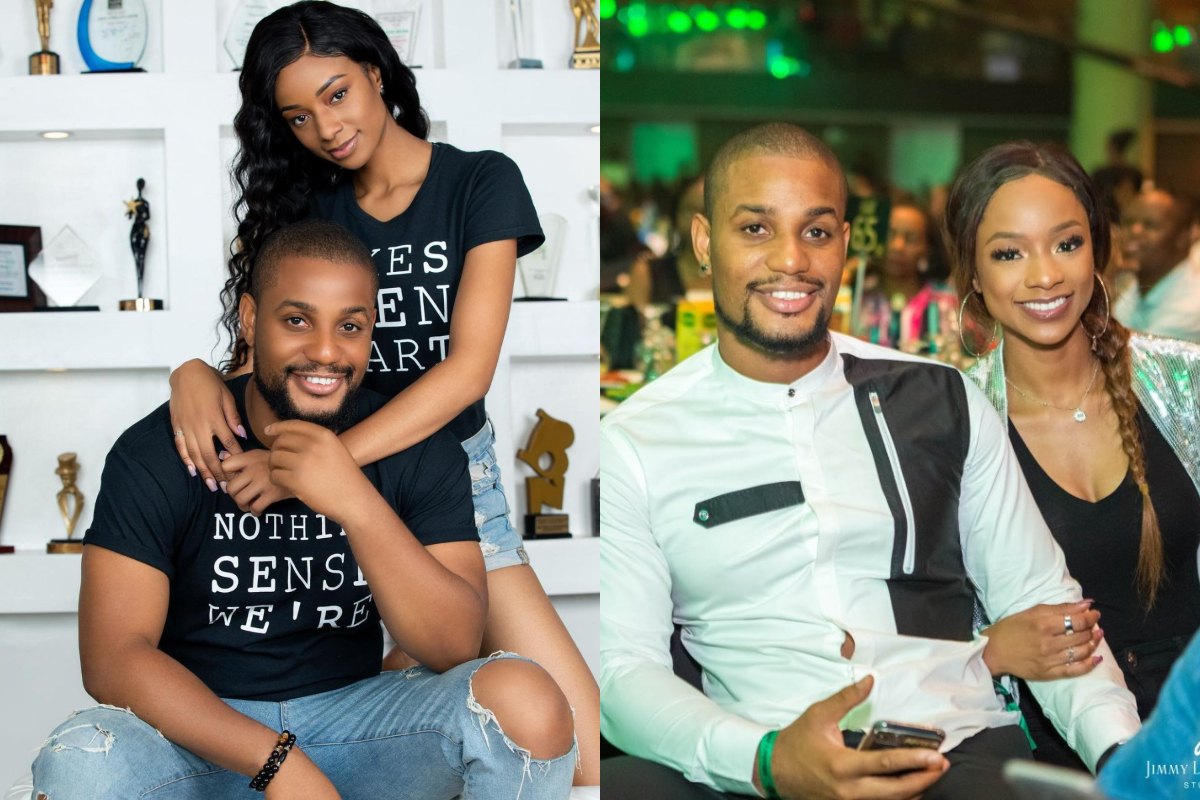 Fancy shared a video of herself dancing at her 30th birthday party and a waiter who was serving them drinks decided to grind her from the back but she was so quick to stop him showing him her ring that she's engaged.
https://www.instagram.com/p/CSCteKSpW5B/
She then declared her man Alex Ekubo as the only man who could dance with her saying no man is allowed to dance with her again unless the person's name is Alex Ekubo who she will be getting married to in November.
Alex Ekubo reacting to the post of his fiancee gave her another option saying aside from him the only man that could dance with her is Jeff Bezos adding that every other person should fall back because he can compete with them.
Fancy replying to the comment of Alex Ekubo denied his offer to dance with Jeff Bezos saying she choose him over Jeff and he doesn't have to compete with anyone because she's forever his and will always be his.
Some netizens reacting to their comments were just making fun of the two asking where they find this kind of love that everything seems to be perfect among them and they understand each other very well in whatever they day.
screenshot below;