"Ancestors come with us 24/7": 'Dlozi'Lami' fans react to heartbreaking episode
'Dlozi'Lami' Viewers Feeling Emotional After Last Episode With Cheating Dad and Mom's Mental Health Struggles, The latest episode of the Moja Love reality show Dlozi'Lami has left many viewers with a heavy heart. Thembi took off to help two families who have been burdened by the choices their parents made.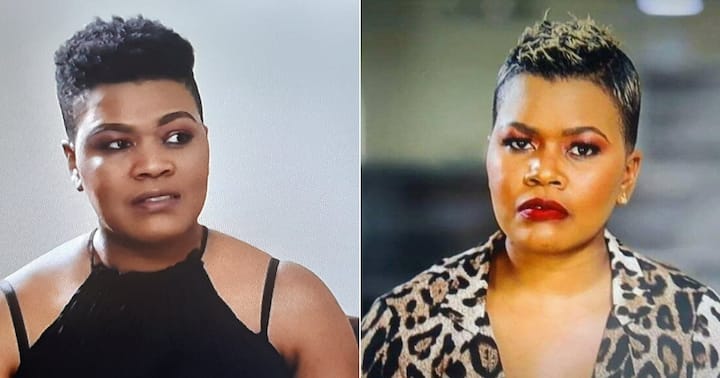 This week on Dlozi'Lami, Thembi Nyathi visited two families who are suffering under the choices of their parents. The first family found out that their father had been cheating, and had a whole new family on the side. The whole episode turned into the kids and the dad taking turns to expose each other.
Viewers of the show took to Twitter to react to some of the hard-hitting truths and lessons learnt from this week's episode. What's apparent from the tweets is that fans of the show truly empathise with those who come to the show seeking Thembi's help.

`
#Dlozlami Instead of Dad exposing his kids for stealing copper on TV why didn't he tell them where his other child is? Naye he must contribute to fixing his family. pic.twitter.com/qf1tejUzoB

— NgwanaConstance (@MoloiCindy) March 8, 2022
`
@tandOor said:
"Be careful of the people you cheat with. Those people will slowly destroy you."
@DiseboM wrote:
"Banna le bofebe its always the wife who suffer at the end, they come home with all the bad energies at home."
`
Not the Father exposing the son for being a thief and threatening to throw him in Jail, yho Sis Thembi legit saw that this guy steals copper all around the yard 😳🙉😳😭😂🙆🏽‍♂️ #Dlozlami #DloziLami pic.twitter.com/iJpaRFCJZA

— BadboyF|ames🔥 (@Sakhilenavy21) March 8, 2022
`
@BonoloAnne tweeted:
"Be wary of your actions, ancestors are always with us 24/7! Even when you are cheating and you are busy telling someone's daughter to give you ninja-style while your wife/gf is at home, THEY ARE WATCHING!!"
@being_ayxanda said:
"The dad must chill he couldn't keep it in his pants when he was alive now he wants to come back and judge people for smol smol nyana crime."
`
This is the summary of what the dad said #Dlozlami pic.twitter.com/WL6L4V9lDS

— Tumelo (@Tum_Tumy_) March 8, 2022