BBTITANS| Will Khosi and Yemi break up before they even get serious?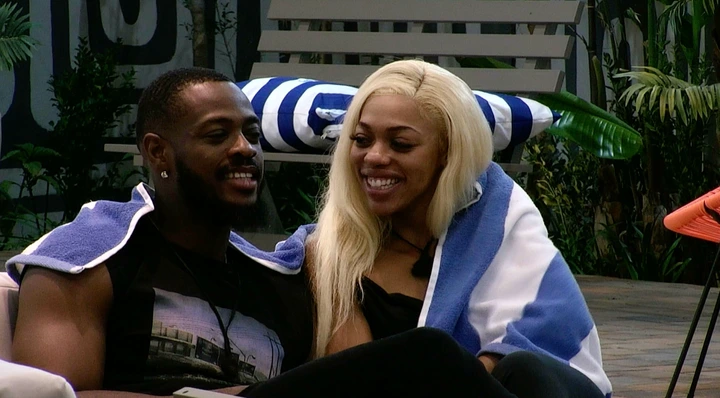 Khosi might break up with Yemi before the second week starts. I think they taken things too far very quickly. Now Yemi is showing his true colors by spending time with other females in town house. When Khosi sees Yemi with other girls she gets just, maybe it is the best thing for them to break up.
If they meant to be then they will find a way to each other. Khosi is a good woman and she opened up to Yemi everytime, while he goes behind her back to have a great time with other women.
On the very first episode of Big Brother Titans, Yemi had his eyes on Nelisa and Khosi. Now when he has some free time he goes to Nelisa and Khosi does not like it. They should break up before someone start crying. Yemi looks like a player and he will play with Khosi.
Cue Blu Cantrell 🎶

All we do is make up. And break-up.

For more on #BBTitans: https://t.co/vOXmWIy3MG pic.twitter.com/FNYpnbRlPb

— Big Brother Titans (@BigBroAfrica) January 20, 2023
Content created and supplied by: Ntoky (via Opera News )