'Big Brother Mzansi': Fans beg for votes to save Mpho from the chopping block
'Big Brother Mzansi': Mpho Trends As Fans Scramble to Save Her From Elimination This Week: "Vote for Our Girl", Big Brother Mzansi housemate Mpho is the new fan favourite. Her fans, who call themselves "The Underground Gang", have vowed to keep her in the house.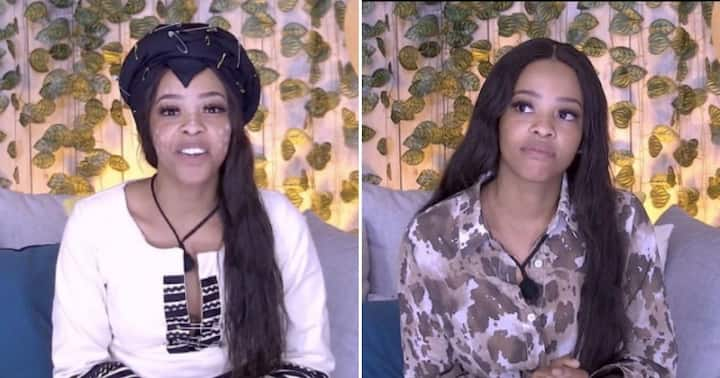 This week, Mpho is in the bottom three and may be sent packing from the Big Brother Mzansi house if she does not get enough votes. The Underground Gang have taken to social media to scramble for votes in a bid to save her.
Mpho has been trending on Twitter as her fans scout for more votes to save her. This is not the first time that the housemate has been on the chopping block, but fans have sailed her through.
@Lupus_Footprint urged others to keep voting:
"My Underground Gang, can we Keep Going for our Queen. Let's VOTE for Mpho. Wholeheartedly … 1100 votes before I go to work."
`
Im going harder for Mpho this week 3 people might be evicted #BBMzansi pic.twitter.com/o0sFn3edLw

— makoma nkomi (@makomankomi6) March 8, 2022
`
@MTokologo wrote:
"Haibo! I heard Mpho is in the bottom 3 guys aowa wake up we are not done yet. My 1st stop this morning before work ke pep store I have to clients at work who love #MphoWaBadimo ‍‍#BBMzansi"
`
I'm out here hustling for numbers😂😂🤣Mpho things that I do for you however I don't regret I will do anything to keep you in the house baby😂😂Team no sleep hustle for those votes#MphoWaBadimo𓃵
#BBMzansi pic.twitter.com/GrUbI4ouUs

— Pale♡🗡️🦋📿 (@Pale_mphamo) March 8, 2022
`
@Zandipatricia1 said:
"Good morning UG let's apply more pressure today… vote for Mpho like mad… God bless you all ❤️ #BBMzansi"
`
Mpho lovers WAKE UP and VOTE.
Double the votes this week.#BBMzansi pic.twitter.com/YnSqskEWJZ

— Madlomo #MphoWabadimo❤ (@zizipho_nzele) March 9, 2022