Blind couple who met in primary school gets married, video shows their fine kids
They Defied The Odds: Blind Couple Who Attended Same Schools Gets Married, Bears Beautiful Kids, Video Emerges`
A Rwandan couple named Pierre and Vanesa who are both blind has been seen in a video showing love to each other much to the admiration of many people.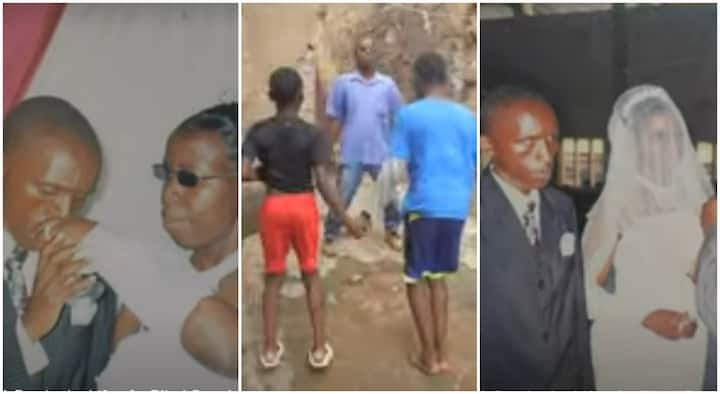 The video shared on YouTube by Afrimax English narrated the story of how the man and his wife came to know and marry each other.
They attended the same schools of the blind in Rwanda
According to the story, the couple attended the same primary and secondary school and it was then that they met and fell in love.
Much against the advice of friends and family, they decided to defy their condition and get married and have remained in love.
In the heartwarming video, the couple was seen showering affection on themselves. The video also showed their children playing around. None of their three kids are blind.
Pierre and Vanesa were not born blind
According to the story, Pierre and Vanesa were not born blind but they both suffered measles which later affected their eye health.
Pierre who is a physiotherapist said he loves his wife's personality. He was advised to marry a beautiful woman instead of a blind person. Vanesa the wife was seen in the amazing video doing home chores.
Watch the video below:
`
`