" Bros Wetin You Dey Look " Destiny Etiko Asks Colleague, Jerry Williams in New Post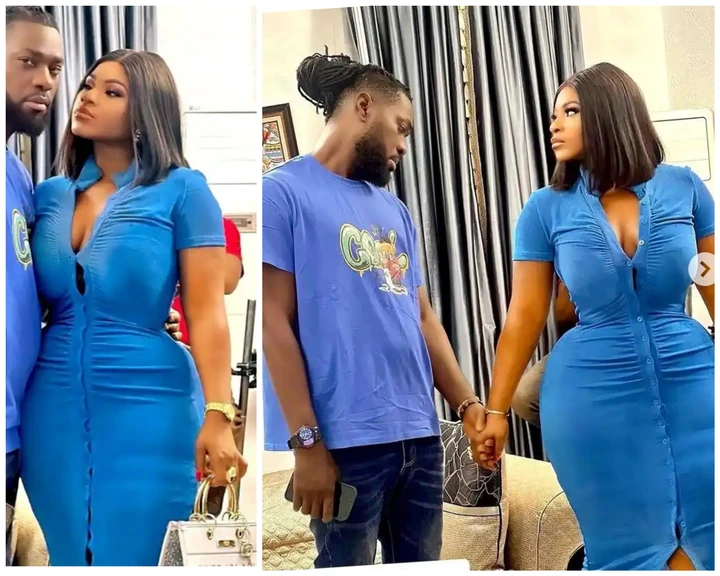 There  is no doubt that Nollywood is a place where a lot of drama is bound to happen, as it is what the movie industry is all about, while this is cool, movie star Destiny Etiko ensured she brought a little drama to Instagram after sharing images of herself and colleague, Jerry Williams, as she inquired from the actor why he is checking her out in a new post.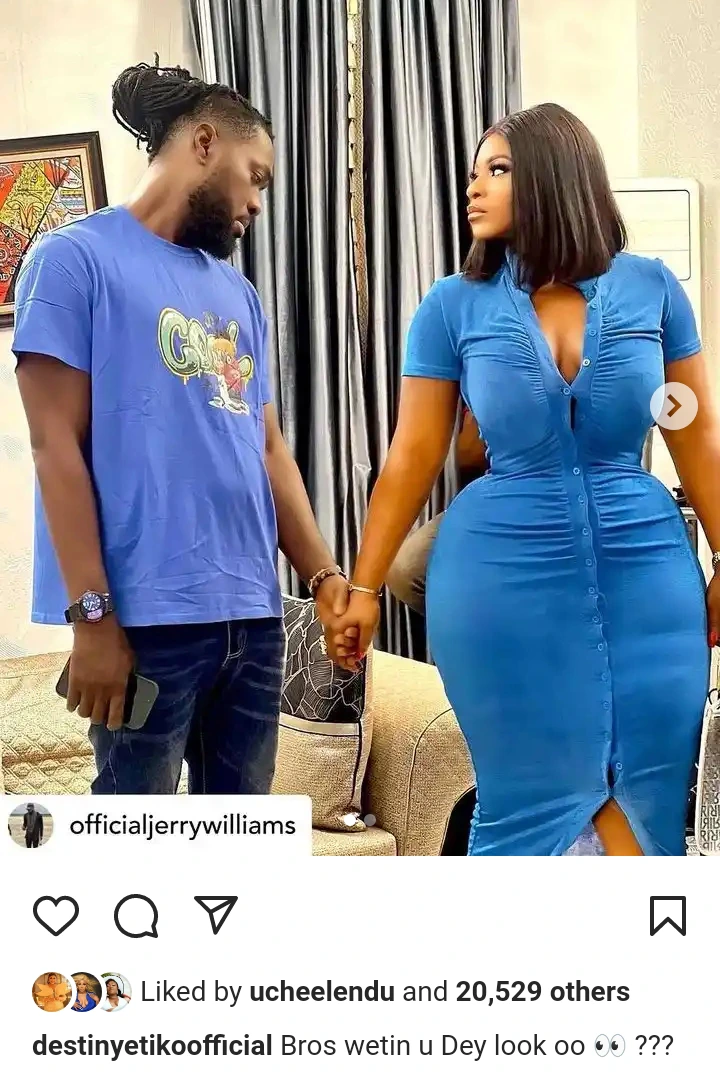 Looking at the images shared by the endowed actress, you can tell she is only being sarcastic or jovial which is a norm amongst actors, especially with those whom they seem to share a very good working relationship with, and from the images shared by the actor, you can tell that she is really trying to tease Jerry over there, and she definitely got his attention full time.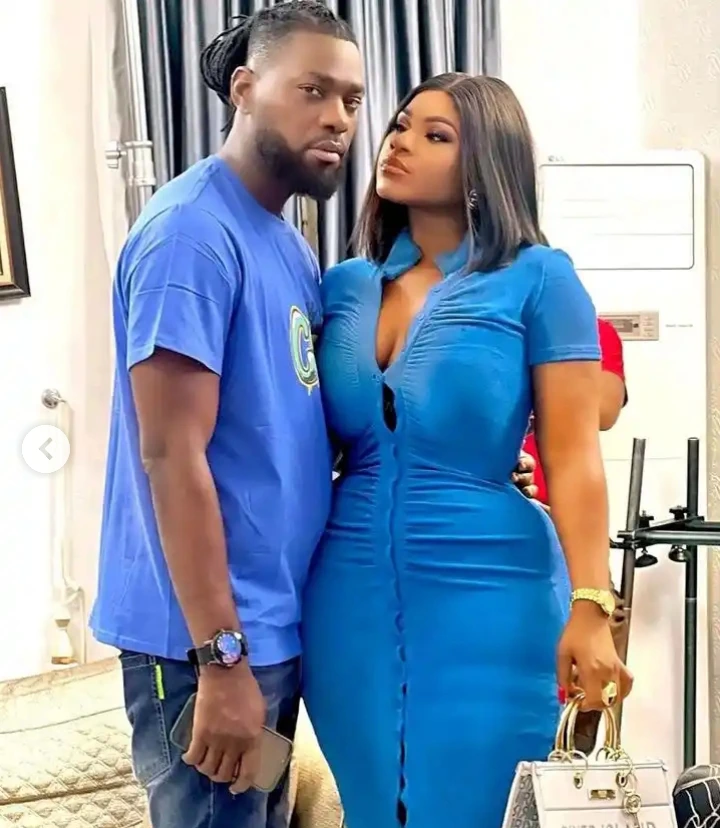 Looking at the images shared by the beautiful movie stars, you can tell that they really have that aura that makes them appear like a clue, which is kind of cure in a way, and many of their fans will really be thrilled with the level of gorgeousness on display.
Images credit: Destiny Etiko Instagram page.
Content created and supplied by: EchoExpress (via Opera News )