Check Lerato kganyago response to Musa saying she had 10 miscarriages and cannot carry a child
The conflict between controversial Twitter blogger Musa Khawula and media personality Lerato Kganyago is becoming worse.
Lerato Kganyago once sobbed in an Instagram post, attributing her miscarriage to Musa Khawula
.
A certain celebrity, according to the media personality, has allegedly been providing Musa information about her in an effort to ruin her career, and she has had enough of keeping quiet. Lerato, who has worked hard to establish herself as one of the nation's most in-demand TV personalities and businesswomen, has responded to Musa's ongoing harassment.
The media star has defended herself vehemently, saying that she is sick of being larger and better, and that she hopes to one day explain what Musa did to her.
Lerato was referred to by the writer as "Bonang's lite" as he broke down what happened at the famous Hollywoodbets Durban July. Since he came for her, Lerato has been spitting fire, and she demanded that Musa be imprisoned. She continued by sharing the frightening criminal charges Musa is facing in documents. She claimed that he won't be saved by the folks he is trying to win over with his commentary.
Lerato Kganyago's "criminal boyfriend," according to Musa, has threatened to kill him. "She had her brother threaten to hurt me at my place of employment in 2013, the same year that I was charged with drug dealing and human trafficking. Whatever you believe, f*ck bonang lite. In actuality, I didn't stammer when I screamed, "F*ck that talentless bi*ch," back in 2013 "Musa Khawula tweeted.
Lerato responded to his post by saying that while Musa had made her life miserable in 2013, he would not be able to silence her today. "Because you KNOW the police are going to be on you, are you really sitting there making all this stuff up? You're already agitated over pending cases! You're agitated now, and I won't stop! You'll be in jail! My life in 2013 was made hell by you. Many years ago, you promoted a tale about me! NOT NOW, "Tweeted she.
Just when we thought it was over, Musa came back with another bombshell claiming Lerato cheated with Mzwandile Madina and got pregnant by him which she later miscarried, but Lerato just laughed it off and claim Musa is obsessed with her and that all it's a lie.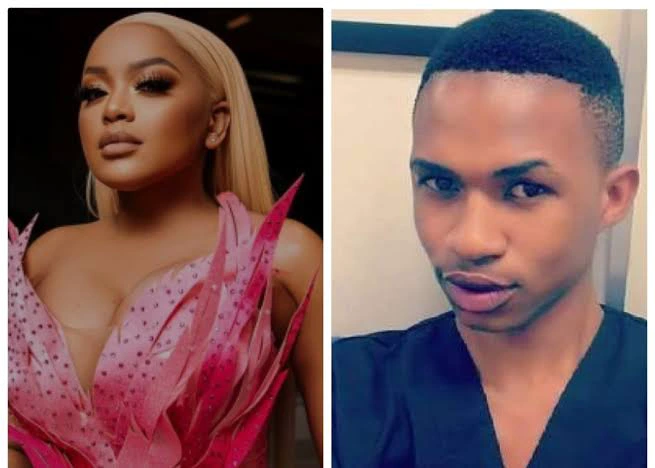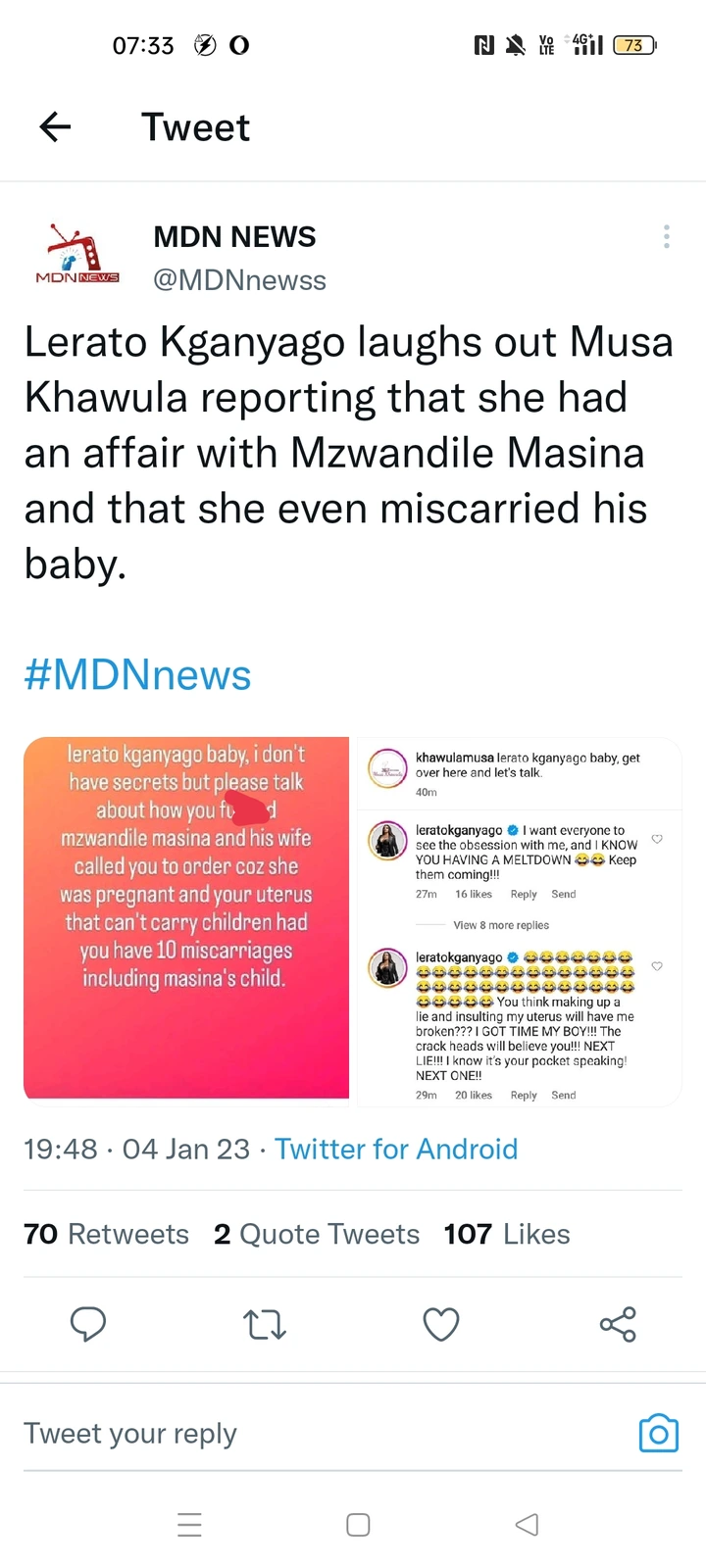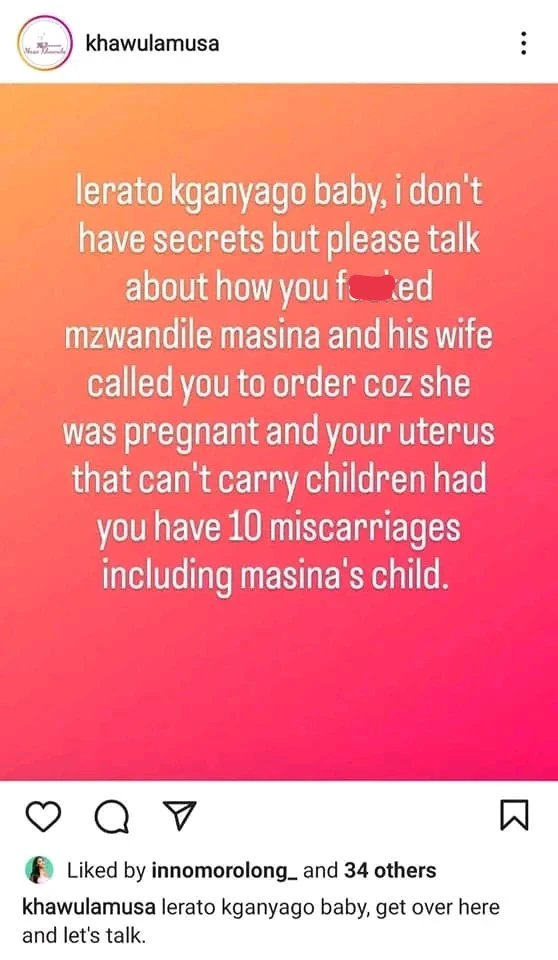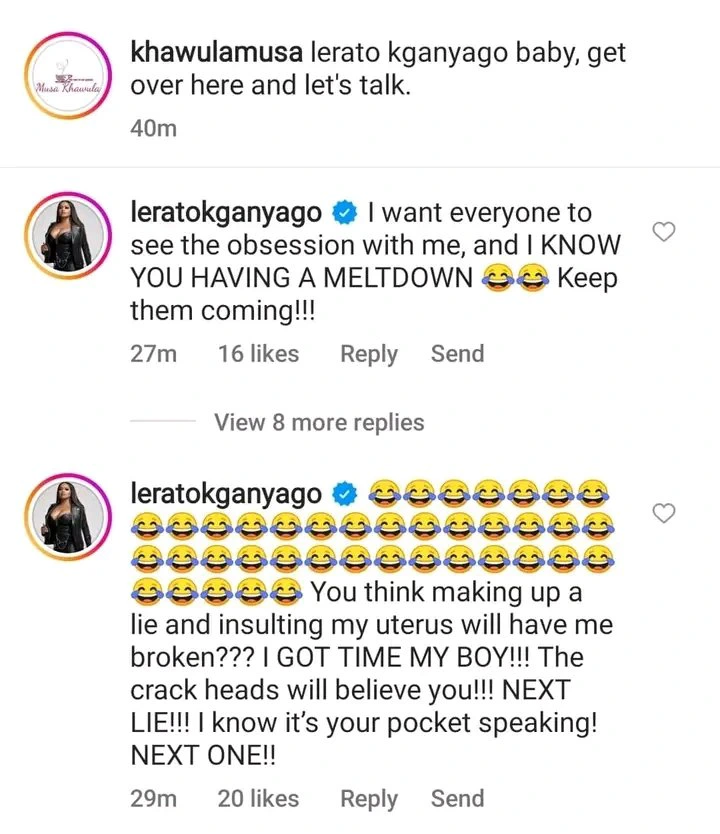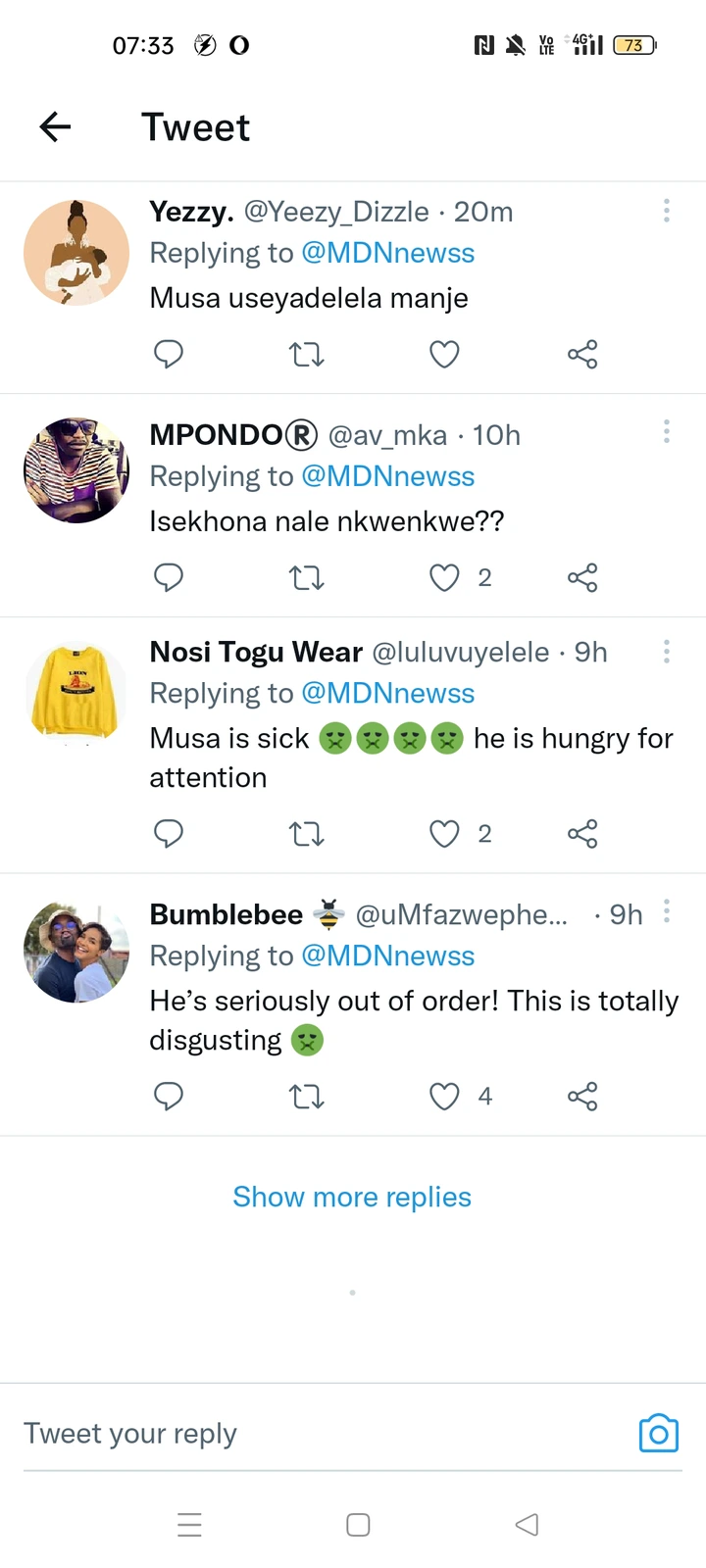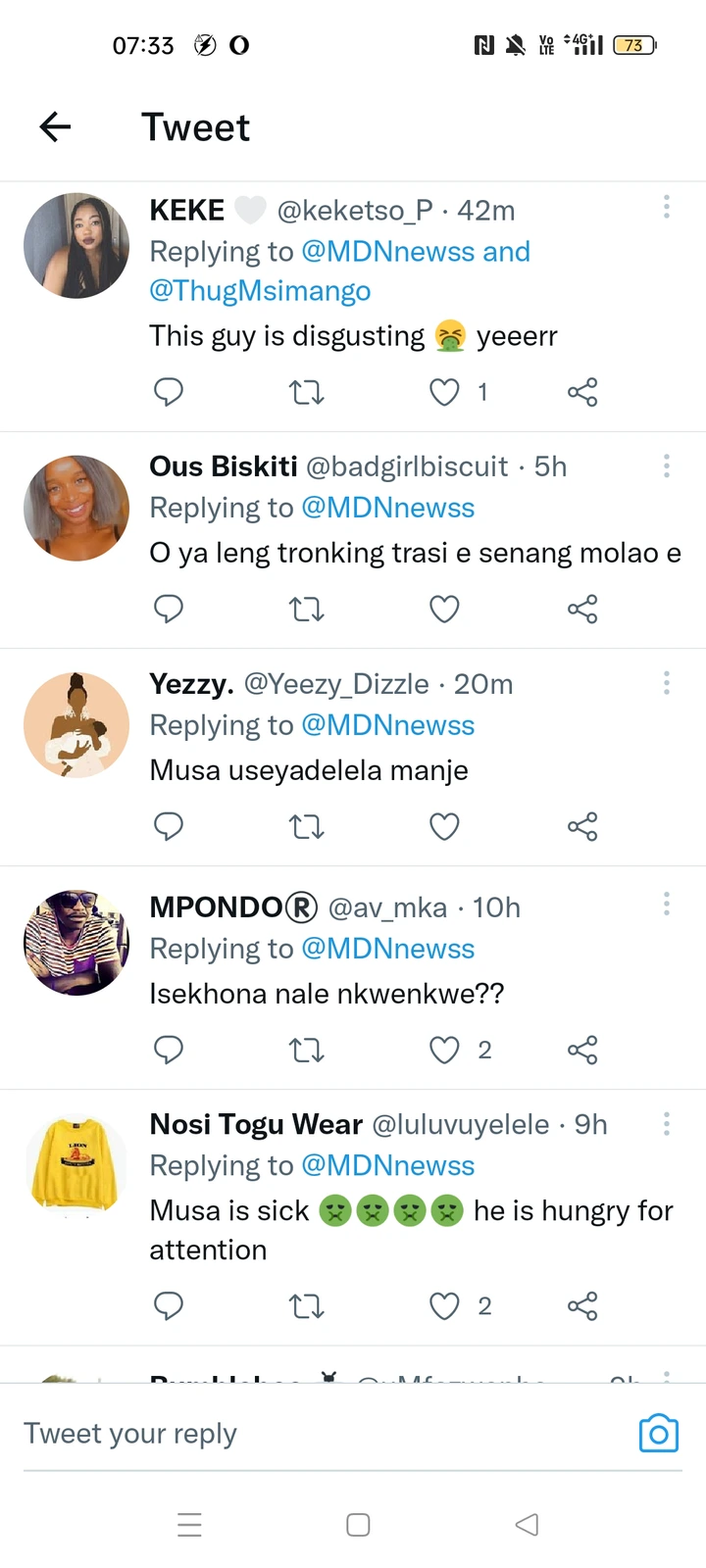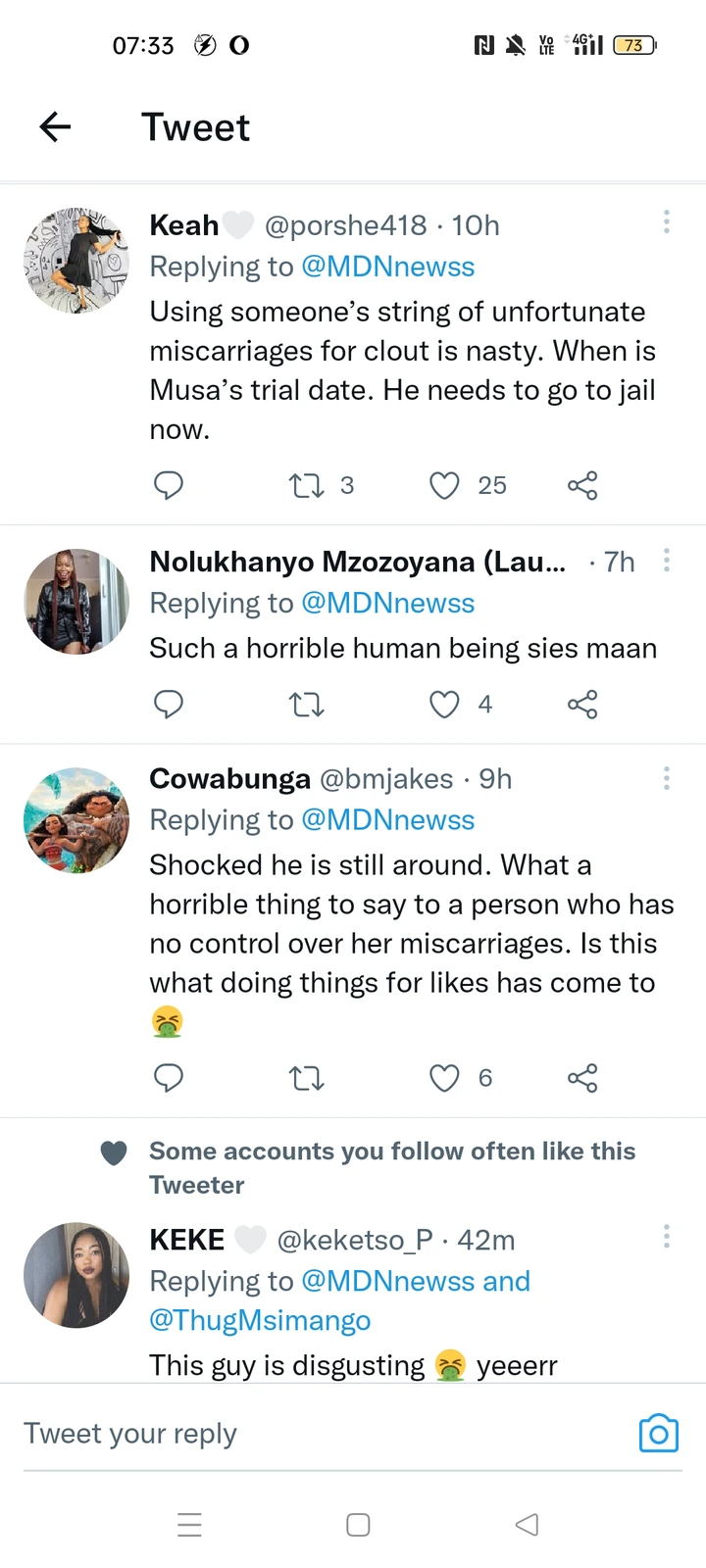 Source:
Lerato Kganyago laughs out Musa Khawula reporting that she had an affair with Mzwandile Masina and that she even miscarried his baby.#MDNnews pic.twitter.com/O4c7EIwMOL

— MDN NEWS (@MDNnewss) January 4, 2023
Content created and supplied by: GossipHub29 (via Opera News )