Christian youths give food to Muslims to break Ramadan fast in touching video
This Is How it Should Be: Christian Youths Pack Food, Share to Muslims as They Break Their Fast in Cool Video, A group of Christian youths have put themselves together to carry out what many people have described as heartwarming.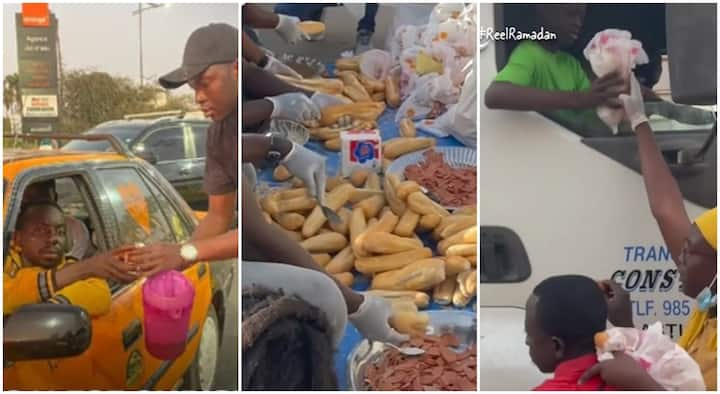 They shared food to Muslims on transit to enable them break their Ramadan fast. The admirable act happened in Dakar, Senegal
Christians and Muslims have good relationship
A video seen online shows the youths handing out packs of snacks to motorists and passengers, putting smiles on their faces.
Muslims and Christians in Senegal are said to be in good terms. Many families are said to have both Muslims and Christians found in them.
Watch the video below:
`
`
Social media users react
Some social media users who saw the video shared by @trtworld took to the comment section to share their views. See some of the reactions below:
@in.the.shadows.of.malec said:
"Just amazing to see."
@generouspappi commented:
"We can actually create a peaceful world for ourselves."
@nourom.ar reacted:
"Respect. We all humans and we should take care of our country no matter the faith .. wherever in the world we live in."
@x.a_ray_of_light.x said:
"This is how it should be… Respecting and helping one another… This is what Islam and the other true books of Allah taught us… This is humanity."
@bless_her_little_art commented:
"Oh my what beauty in this gesture."
@kahfy_ateecck reacted:
"spread love and kindness. so amazing."
@sureyyadalgin said:
"And do Muslim youth do same thing to other religion believers? if yes bravo to all them."