Church leaders want my hubby to divorce me
TV reality star Nandi Mlombi recently went on the rampage accusing Methodist church leaders of ill treating her husband Mawuzole Mlombi.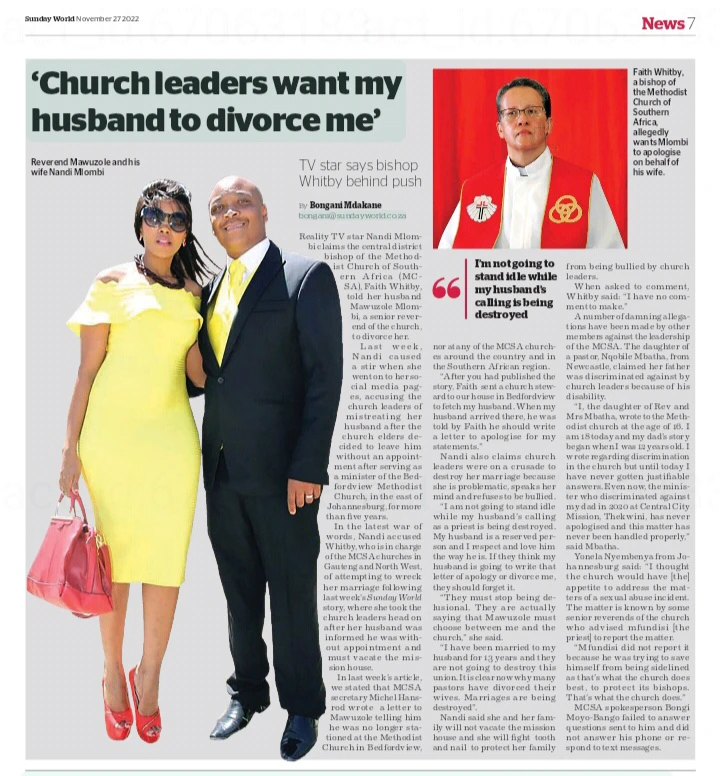 In last week's article, we stated that MCSA secretary Michel Hansrod wrote a letter to Mawuzole telling him he was no longer stationed at the Methodist Church in Bedfordview, nor at any of the MCSA churches around the country and in the Southern African region.
"After you had published the story, Faith sent a church steward to our house in Bedfordview to fetch my husband. When my husband arrived there, he was told by Faith he should write a letter to apologise for my statements."
Nandi also claims church leaders were on a crusade to destroy her marriage because she is problematic, speaks her mind and refuses to be bullied.
"I am not going to stand idle while my husband's calling as a priest is being destroyed. My husband is a reserved person and I respect and love him the way he is. If they think my husband is going to write that letter of apology or divorce me, they should forget it.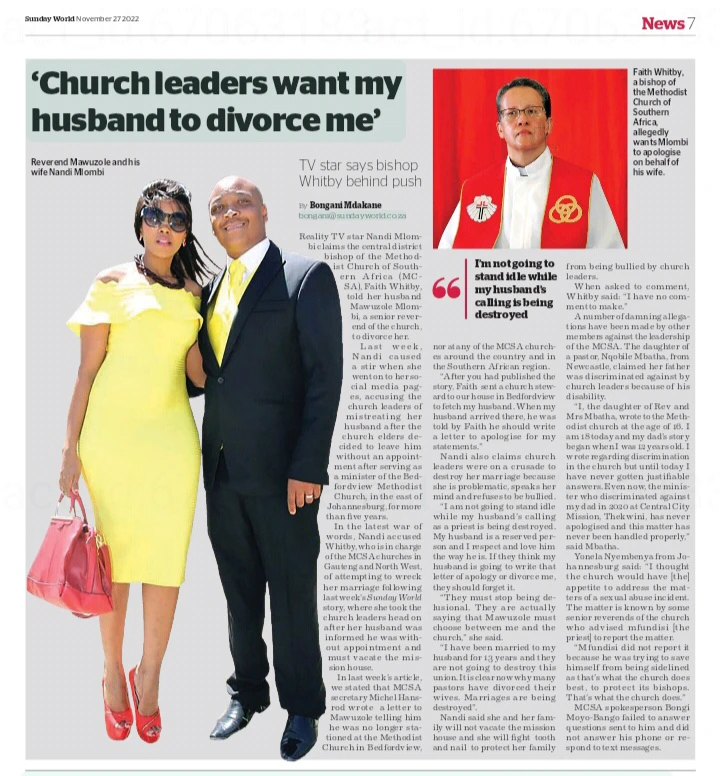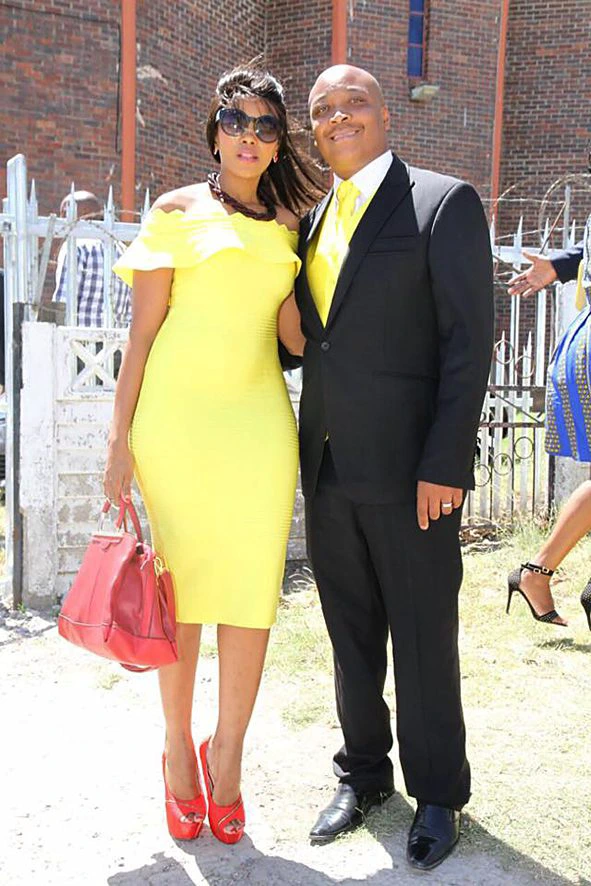 "They must stop being delusional. They are actually saying that Mawuzole must choose between me and the church,"
she said.
"I have been married to my husband for 13 years and they are not going to destroy this union. It is clear now why many pastors have divorced their wives. Marriages are being destroyed".
Nandi said she and her family will not vacate the mission house and she will fight tooth and nail to protect her family from being bullied by church leaders.
When asked to comment, Whitby said: "I have no comment to make."
A number of damning allegations have been made by other members against the leadership of the MCSA. The daughter of a pastor, Nqobile Mbatha, from Newcastle, claimed her father was discriminated against by church leaders because of his disability.
Source:
Content created and supplied by: SheSays (via Opera News )