Constitutionally, It's Clear who Won The Election But we Need A Voice Of Conscience To Say It-Kayode Ajulo
Lawyer/public affairs analyst Kayode Ajulo says says Nigeria needs national re-orientation and President Buhari should address the nation to calm tensions in the country.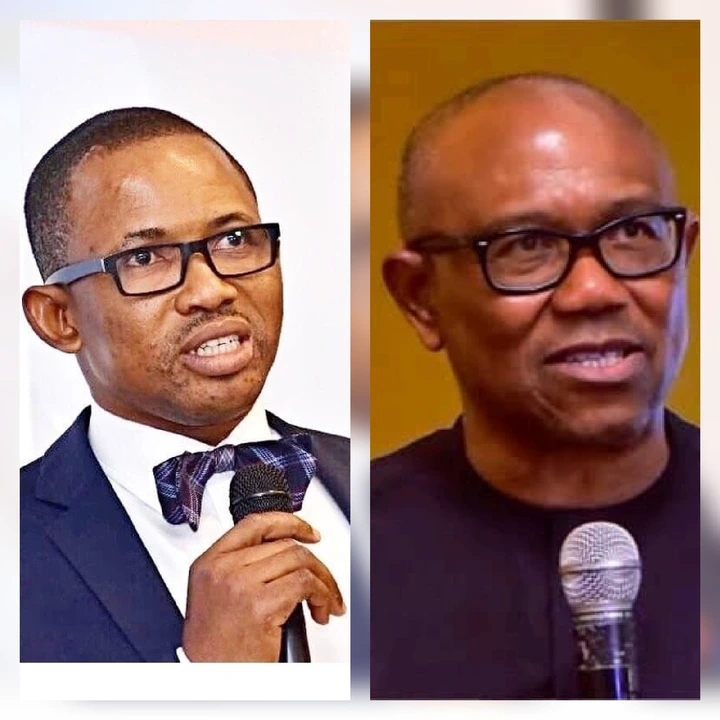 Kayode Ajulo, when it comes to Nigeria being divided, he said there is no guess saying in saying that Nigeria is not divided from where we are coming from, but why we have been having issues in trying to make a comment of what General Olusegun Obasanjo has said is that in this circumstance, particularly as it is, it seems to be an interested party and we all know in the side where he belongs. So if one should now on that premises true to discuss about him or what Obasanjo is saying I am afraid I will not like to do that. But generally, it is clear that after the election some part and some group believe that this is not the way it is and I believe that what Nigerians need is National re-orientation, we need the opinion holder. Even up till now I still expect the president, I mean the commander in chief that is president Muhammadu Buhari to address this issue.
More so, as it is today some part of the country still believe that they are being neglected, some part believes they are being persecuted, they are being harassed, though many people will say it is the pocket of such issue happening, but still it occuring and I believe there is a way to reconcile the people. Nigerians need that now and we need it urgently. Most of the politicians are taking sides and that really shows how divide Nigeria is. Most of our top elites they have taken sides and that is what really demonstrate how divided we are. As at today I am yet to see any speaker, especially those who are engaging the public and interrogating the political issue that have been able to be objective. Everyone and I must say with respect, I have very high respect for Prof. Wole Soyinka, I have respect chimamanda Adichie, and I have high respect for General Olusegun Obasanjo. All these people you know they have taken sides, they don't speak from the position of objectives rather they speak from the position of being subjective, they are just trying to marshal their interest and that is just so unfortunate. Now what Nigeria actually need, is that we need a voice of conscience, voice of reasoning, an actual voice that we say it as it is. As at 2011 During the time of President Buhari it was worst than this, this is when his followers were burning houses, and killing all over. We should even be grateful that this set of obidient they kept agitating but are have not gone to street to start killing and burning down houses compared to 2011. It so obvious who won the election by the constitutional provision it's glaring, but what ever they call it, the winner has emerge so they are expected to heal their wounds, the Government that conducted it needs to come with a statement to calm the people down.
Please watch the video below:
Lawyer/public affairs analyst Kayode Ajulo says Nigeria needs national re-orientation and President Buhari should address the nation to calm tensions in the country. #CTVTweets#PoliticsToday pic.twitter.com/GEPHeV1zoC

— Channels Television (@channelstv) April 7, 2023
Content created and supplied by: Ijbaby23 (via Opera News )