Dlamini Zuma opens a can of worms after saying this to Hani's wife. See what people said to her
Dlamini Zuma opens a can of worms after saying this to Hani's wife. See what people said to her.
The politics of South Africa are in shambles. Politicians are at each other's necks for power, however, it seems like this isn't a battle that started recently as politicians such as Chris Hani, lost their lives due to such politics.
Chris Hani's murderer was released on parole on 21 November 2022. People did not receive this message well, included the late politicians wife whom made it a point to lash out at Zondo for the judgement. Numerous politicians were not happy about this including Nkosazan Dlamini Zuma.
Dlamini-Zuma reacted to the judgement and sent some heart warming message to the widow. However, people did not take this very well ad they bashed her and asked her about the bad deeds done by her former husband Jacob Zuma.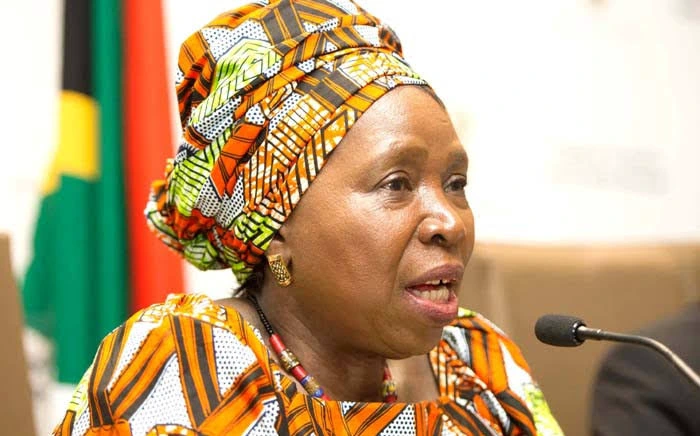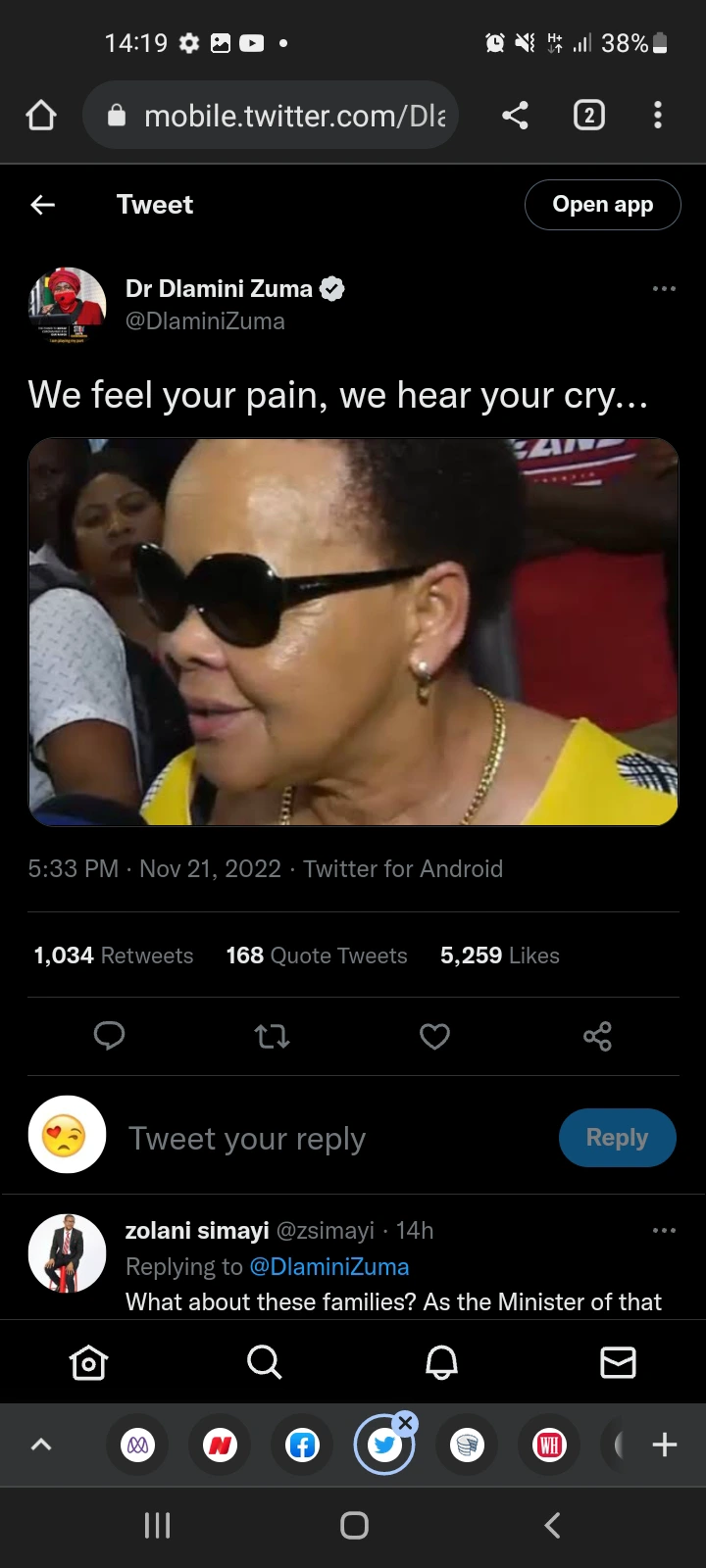 People reacted to the post and said " Did u feel the pain for those brutally killed by Eugene de Kock who was released by Jacob Zuma your ex husband? Did u ask him why he paid him R200 000 monthly? Was he rewarding him for killing scores of black people? U kept quiet about those because u can't score political points".
" You are feeling no pain, you are campaigning for election using her pain. What have you ever done for her and the Hani family since the day of murder? You have been a minister since 1994 and have never done anything and today you feel her pain? Don't lie".
" NDZ as a Minister should know better. Waluz was given a normal death sentence which does not prescribe for one to stay in jail till he dies. He was bound to be paroled which our system allows. Many killers are paroled daily in this country including De Kock paroled by Zuma".
Dlamini-Zuma was not spared by the people that commented there. They asked her of how she felt when De Kock was released during Zuma's term. Others even accused her of trying to get some votes using Hani's widow's pain.
Indeed it is painful to have a murderer back in the streets, however, Walus served his time and qualified for the parole. Hani's wife unfortunately will have to keep this up with the constitution. At the same time she must remember that murderers are released on parole everyday.
What do you think of this issue? Share your thoughts below. Don't forget to like, shar and follow for more content and updates.
Source:
https://mobile.twitter.com/DlaminiZuma/status/1594715752661139456
Content created and supplied by: Proudly_SouthAfrican (via Opera News )