Elephant Spotted In Ikuru, Rivers State (Video)
The residents of Ikuru, Rivers State woke up to surprise they did not bargain for as they saw a giant elephant in a nearby bush in broad daylight.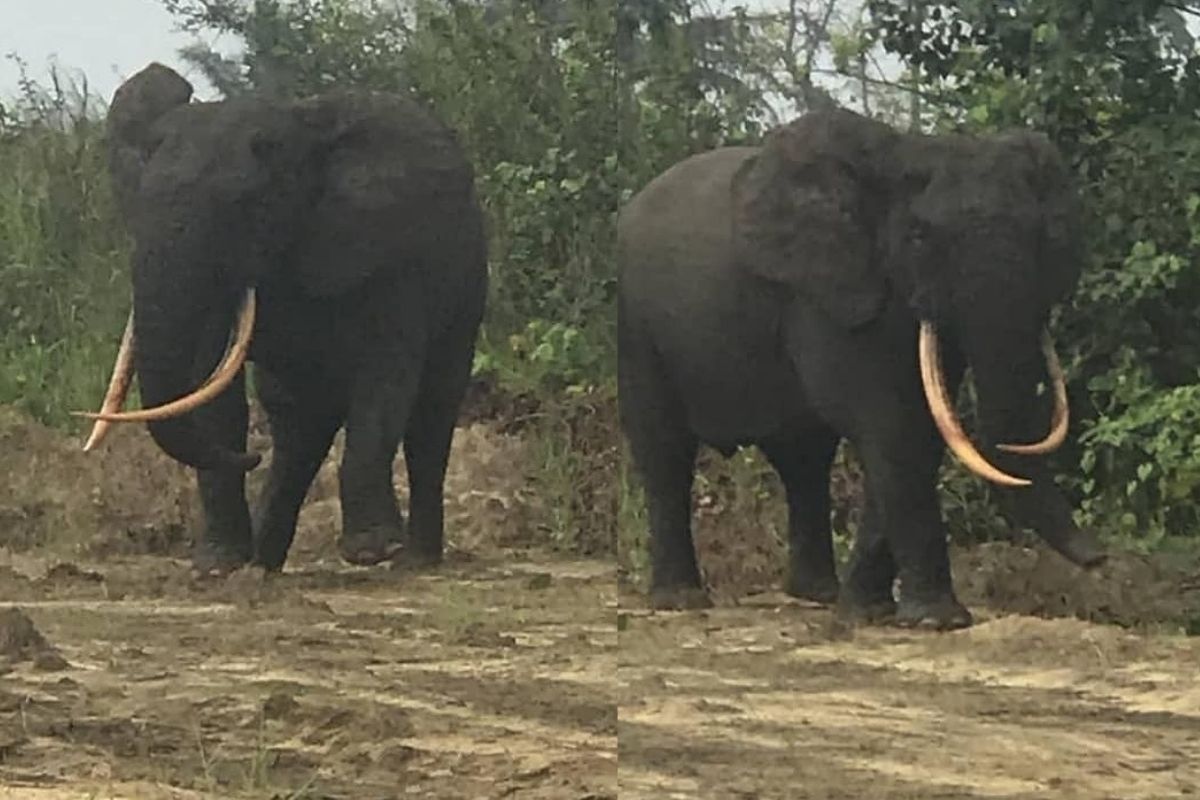 In a video circulating on social media, the elephant was spotted having a stroll with some residents of the town looking on as the animal made its way into the forests.
Watch Video:
see some reactions gathered from Nigerians:
laiza: I'm sure the elephant is too big an animal that is why it's not dead yet.
Finnese001: It will soon go missing
kristonium: Some unfortunate ones will soon gun him down as bush meat!
owobokiri: This is as a result of massive logging by Asian proxies in the middle belt and the South. Massive logging is also going on in the Cameroon. These elephants are being pressured out of there hatbitats by these Asian businesses who pay Africans to loot down everything in sight. Wouldn't be surprised if the elephant s gone by now since the huge tusks are badly needed is Asia..
EkelediliBuhari: Where there's one there's more Wike should do something to preserve them
Joummjoumm: I would love to see this
Ijollze: Okay
Vyzz: shocked The Godfathers of the jungle…
Remember, He isn't trespassing… We are the one that trespassed the jungle
Astra101: What is the fate of this animal? The spirit of food is ready is telling me something grin
Savageman: Issorrite… Niggas in dat video dey get joy say food don set, Meat go plenty for area this night.