Exclusive: Meet Musa, the Sundowns fan with the "I love you Thandeka" signs
Exclusive: Meet Musa Maphanga, the Mamelodi Sundowns Fan Who Spreads the Love at Masandawana Live Games, Musa Maphanga loves football, loves his favourite team and loves his fiancé all very much.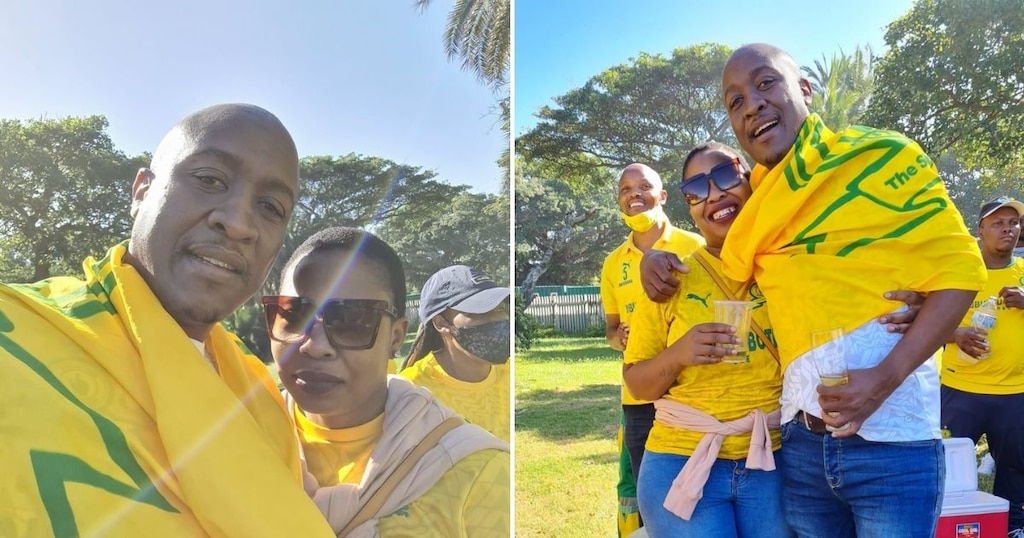 The Mamelodi Sundowns supporter has now found a way to combine all three and, in doing so, has caught the attention of football lovers across the country.
Musa, a car salesman from Pietermaritzburg, has been spotted at a Mamelodi Sundowns game on more than one occasion, holding up a sign saying, "I love you Thandeka Mngadi."
The last time he did this was at Sundowns' last DStv Premiership game against Royal AM.
The PMB resident's public declaration of love has been caught on camera and even been mentioned by the commentators who couldn't help but notice Musa's romantic gesture.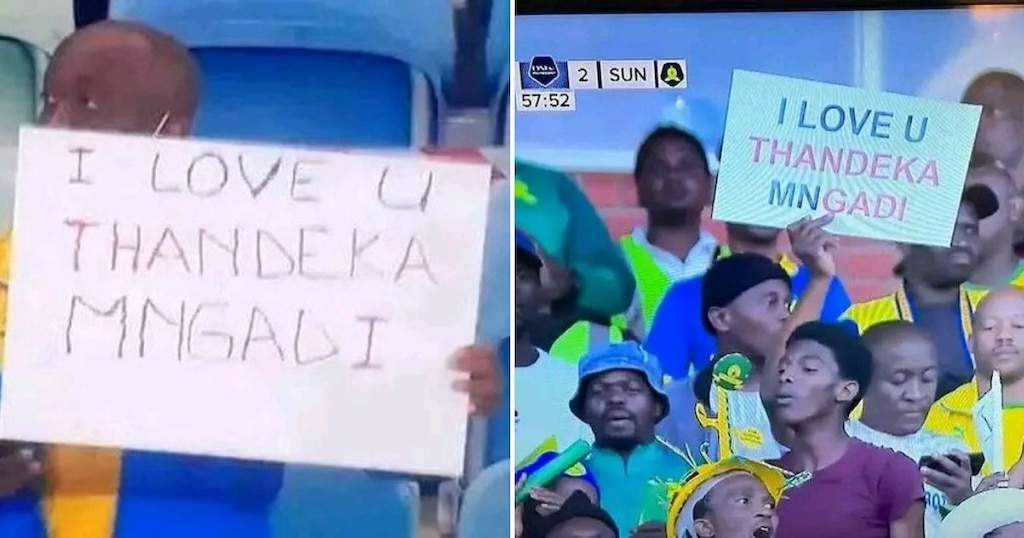 But where did Musa's love for Sundowns and Thandeka begin?
Musa has been a fan of the Brazilians since 1990 and has attended live games mainly in KwaZulu-Natal. He has also watched the team play live against Orlando Pirates and Kaizer Chiefs.
"What I love most about Sundowns is the style. That's why they are called Bafana ba Style. The way they play, the way they dress, the way they carry themselves. The players and the fans alike," Musa explained.
He added that he loved how ambitious the club was and how good they have been towards supporters for many years.
There is no team that plays entertaining football like Sundowns in SA," he added.
Musa's favourite player from the past is Zane Moosa, and while he admitted that it is hard to choose a favourite player now, Lyle Lakay would have to take that honour.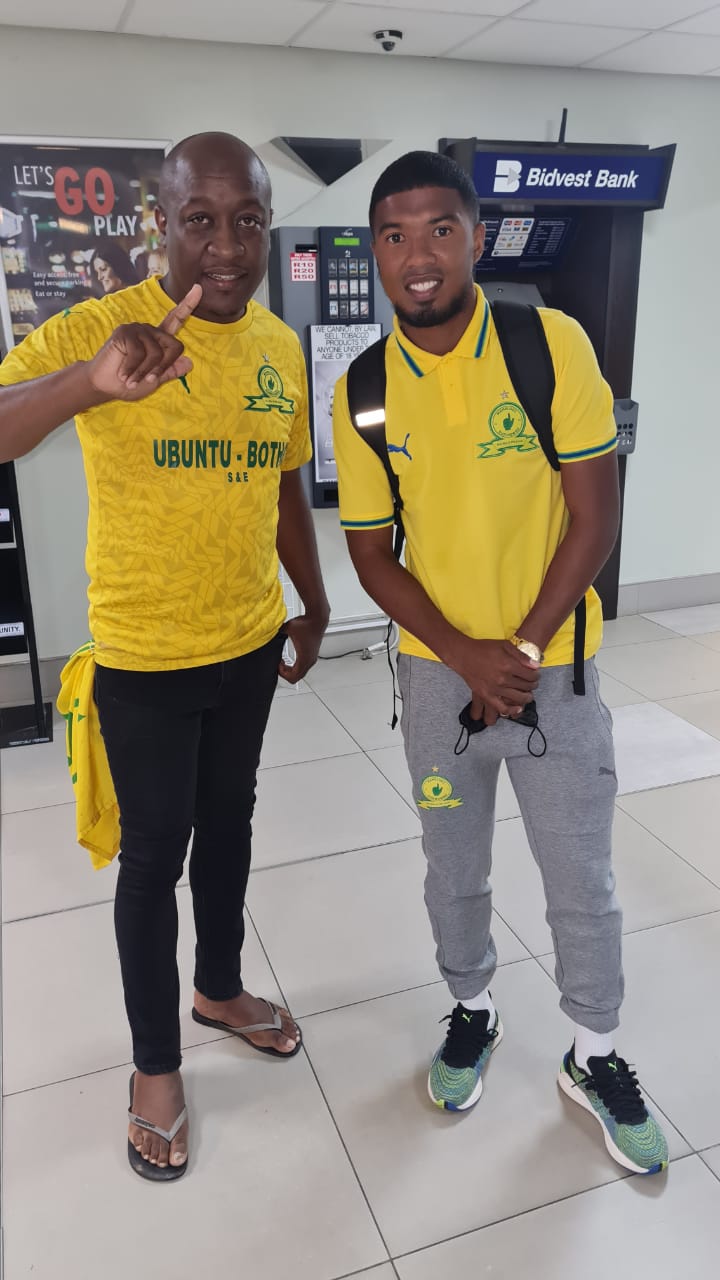 When it comes to his other love, Thandeka, the two have been in a relationship since July 2019. Last year Musa paid the Lobola in July, and the couple are closing in on three years together.
Thandeka also loves Musa's signs, as do many who spot him on TV and send him screenshots whenever they do. But, while Musa is slowly getting more attention and recognition from others, he joked that he's not a celebrity.
Today, Musa will also be travelling up to the Royal Bafokeng Stadium for the Nedbank Cup final.
Mamelodi Sundowns will be taking on Marumo Gallants, and Musa is eager to see Masandawana claim their third trophy this season.
"It doesn't matter how we win, as long as we win. We want the treble," Musa exclaimed.
Mamelodi Sundowns celebrate 12th Premier Soccer League title in style as Masandawana lifts league trophy
Mamelodi Sundowns were officially crowned as the 2021/22 DStv Premiership champions.
Masandawana won the league title in April after a goalless draw with Cape Town City but had to wait till the last league game to get their hands on the trophy.
Sundowns' last game came against Royal AM today, and the Brazilians ended their season in style with a 3-2 win over MaMkhize's side in a thrilling fixture.