Festus Keyamo Reacts After US Court Judgement Allegedly Indicts Tinubu For Drug Trafficking
It is no longer news that the presidential candidate of the All Progressives Congress, Bola Tinubu has been allegedly linked to drug trafficking in the US.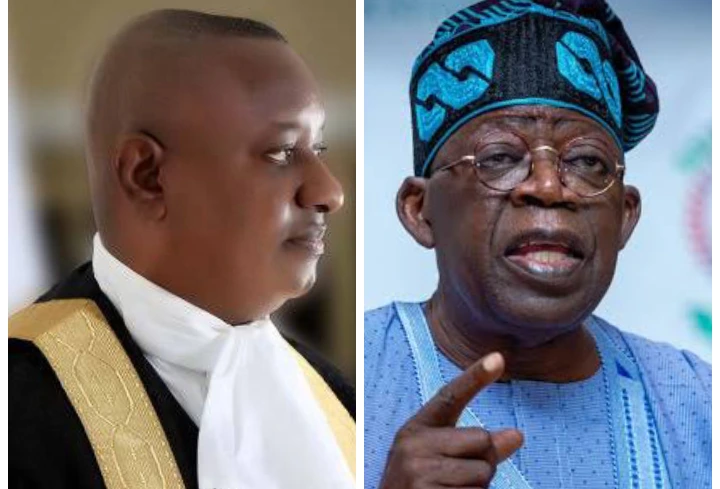 It would be recalled that an alleged US court judgement currently making the rounds, indicted Bola Tinubu for heroin trafficking in the state of Illinois after which he subsequently forfeited the proceeds of the illicit business to the US government according to Businessday.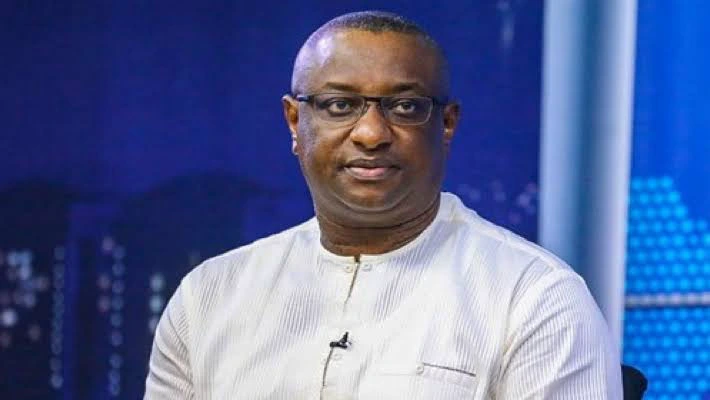 Reacting to this latest development in a post released on his Twitter handle, the spokesperson of the All Progressives Congress presidential campaign council, Festus Keyamo described the allegations as a sign of frustration by detractors who are seeking to wake up a story that has already been buried.
"Sign of frustration: They are seeking to wake a horse long dead and buried and for which a media house publicly apologised in 2016 when they tried to use the story. Was Tinubu ever involved in drug business? New allegation dead as a dodo" he wrote.
Below is a screen capture of his post.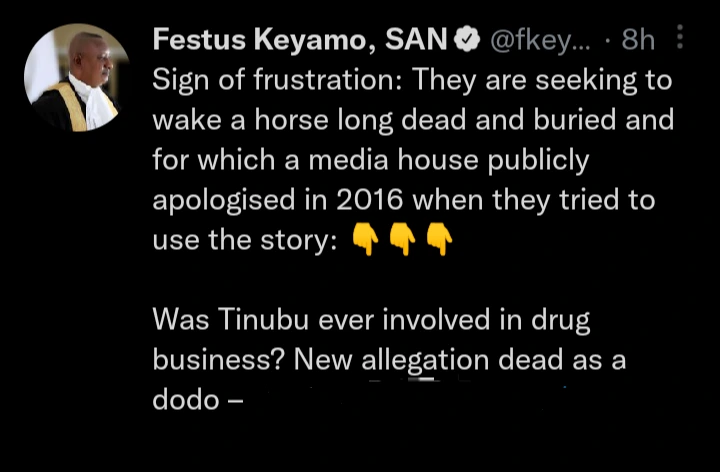 What do you think of this?
Content created and supplied by: relationship-Guru (via Opera News )