Fine girl walks to school like madam, but cries in video as mum wants to record
A cute baby girl gently maintained her calm as she was being taken to school for the first time.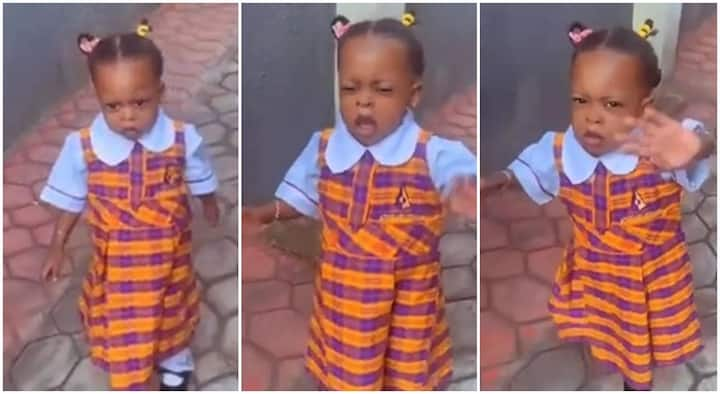 The situation however changed when she was informed that she will be videoed by her mum. She became unhappy.
Vehement rejection of video
The moment she was told that she will be captured in a video, she started to cry and waved her hand in total rejection.
It was as if she does not want the moment recorded at all as her mum promptly stopped the camera and apologised to her. The video was shared on Instagram by @gossipmilltv.
.
.