Governor Ortom Shocks Aides As He Serves Them Food To Show His Appreciation For Their Services [Photos]
Governor Samuel Ortom of Benue State has demonstrated how down-to-earth he is in serving the people of Benue State.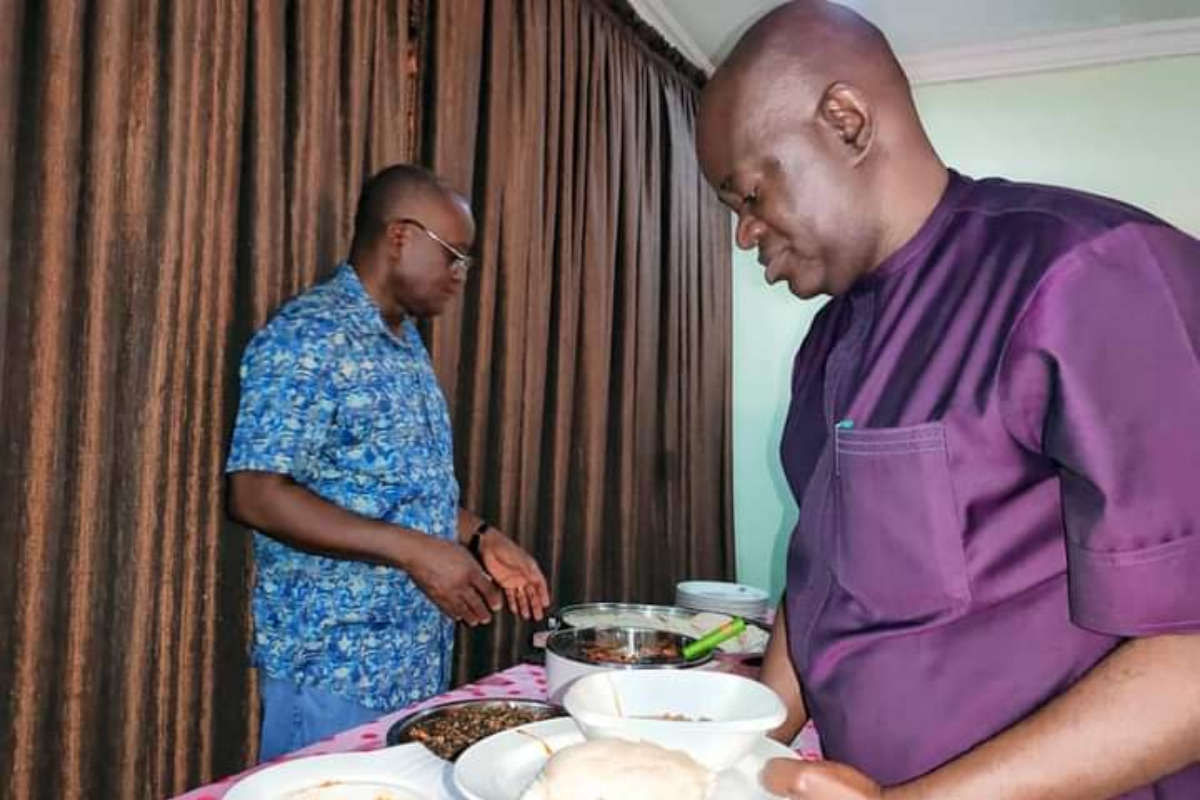 Ortom took the place of a servant as he personally served his aides and friends food at the Governor's Lodge, Benue Peoples House Makurdi. He noted that he is showing appreciation for the outstanding services his aides had rendered to him and his wife, Dr Eunice Ortom.
Ortom maintained that his aides have been doing their best to work effectively and he is only paying them back for all the good services.
The aides and the friends of the governor present were seen in happy spirits as they dined together.
See photos: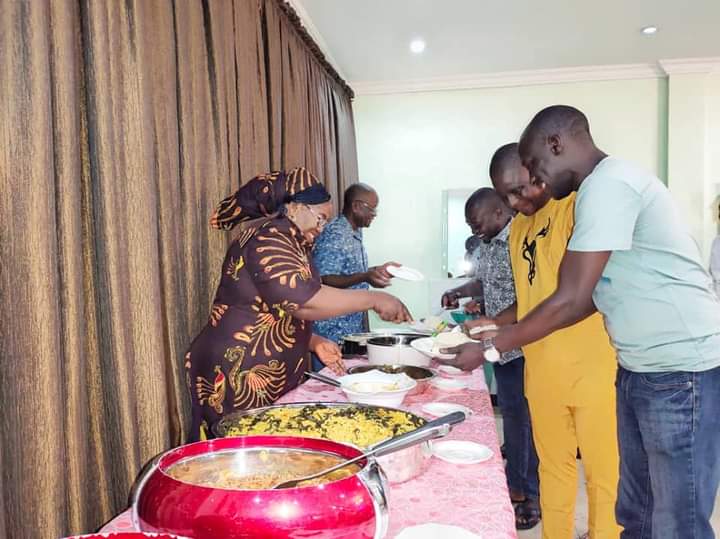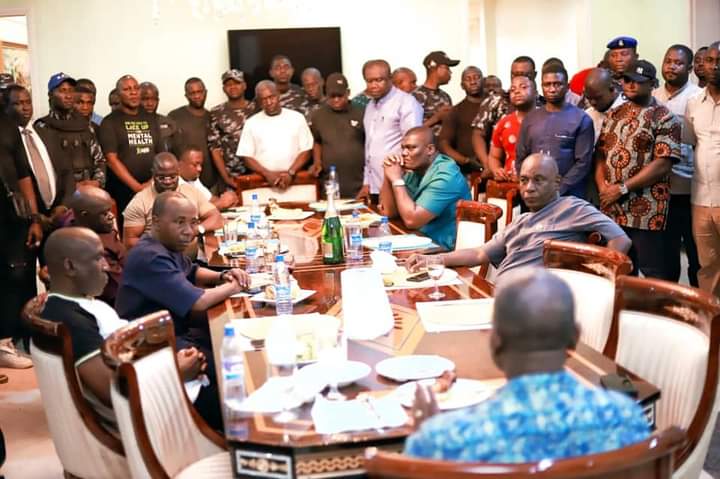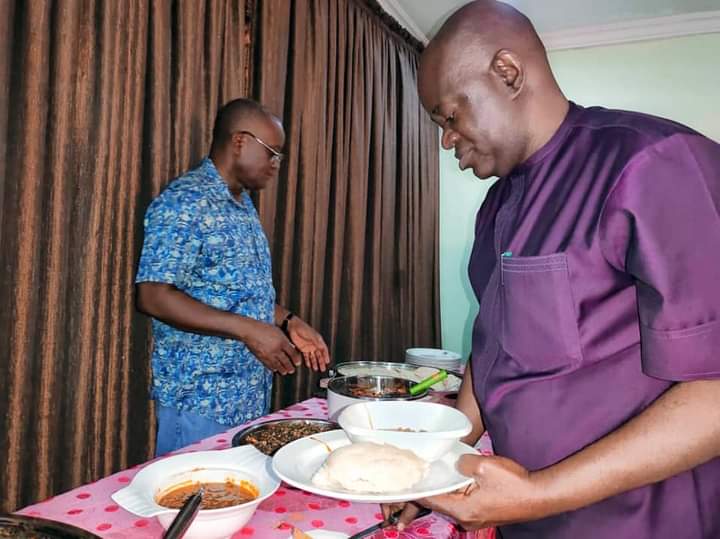 Meanwhile, Samuel Ortom of Benue State recently revealed that the people constantly criticizing him for his outspoken stance on the Fulani herdsmen menace would soon be exposed.
Recall Ortom has been a crusader against the activities of the Boko Haram and has on numerous occasions lashed out at President Buhari for supporting bandits and managing a bad economy.
He said, "I will say it's well. God will help us. All these things they are doing; the day of reckoning is coming. I can assure you. All these injustices; all the things that I have suffered on behalf of my people; the day of reckoning will come for all these blackmailers who have come out now to cause confusion in Benue State.
"The same people had benefited immensely from our people who voted them, but they are now turning our state into IDPs camps.