Haleema Atete shares photos of her colleagues who attended her marriage ceremony
Haleema Atete, whose real name is Haleema Yusuf, is a legendary award-winning Hausa actress, film producer, scriptwriter, brand ambassador, and philanthropist who recently married Muhammed Kala in Maiduguri, Borno State. A few minutes ago, the newlywed actress took to her official Instagram handle and posted photos of herself amid her fellow Hausa actresses who attended her marriage ceremony.
In the photos, the glamorous bride could be spotted among her colleagues while she wore a sparkling lace outfit that looked stunning on her. Haleema also wore a beautiful white necklace and golden-colored finger rings that portrayed her beautiful appearance.
In the photos, many popular Hausa actresses, such as Maimuna Abubakar, Maryam Yahaya, Fati Shu'uma, Sadiya Kabala, Hauwa Waraka, Jamila Nagudu, and Amal Umar, to name a few, could be spotted.
While sharing the photos, Haleema Atete used a caption that says, "We are truly honored that so many of our friends and family are joining us on such a special day for us." "Thank you all for the love, support, and generosity you have all shown in making today finally happen." Check out the screenshot of the caption and the photos below.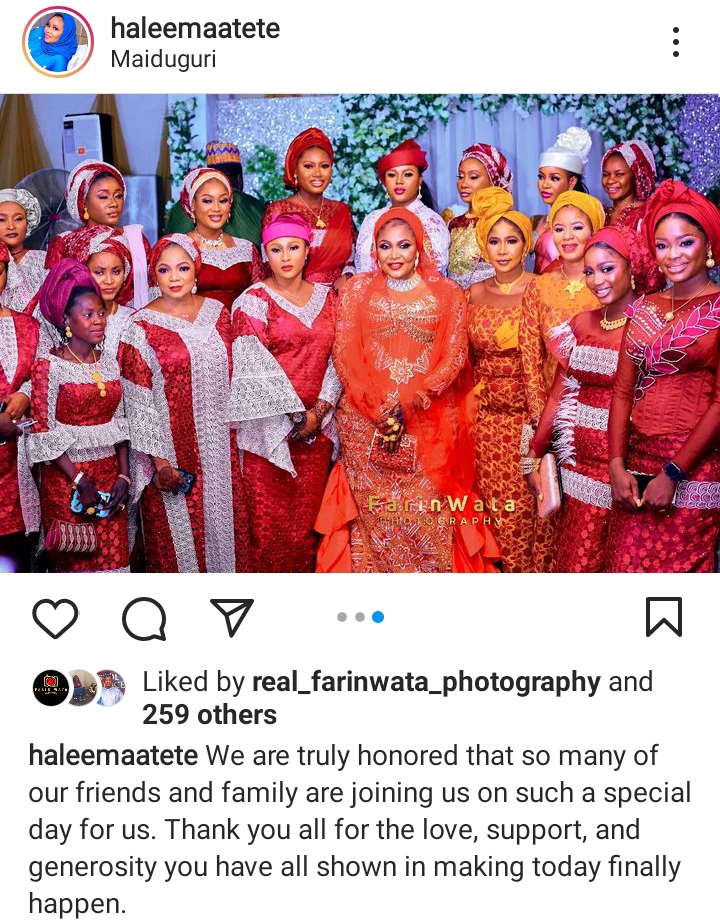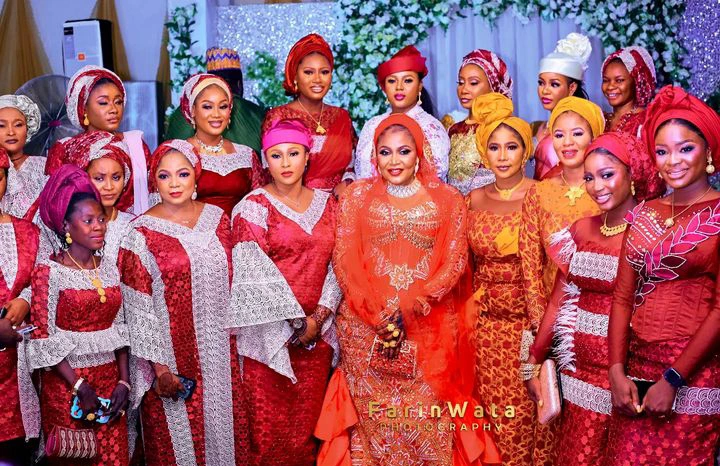 Within a few minutes after this post surfaced online, a lot of reactions trailed from her fans who came across it on her official Instagram handle.
What can you say about these beautiful photos of Haleema Atete and her colleagues?
Share your thoughts with us in the comment section.
Content created and supplied by: Zamlist3 (via Opera News )