Along with other prominent South Africans like kwaito veteran Mandoza, broadcaster Vuyo Mbuli, ProKid, Johnny Clegg, Richard Maponya, Simba Mhere, and Ahmed Kathrada, AKA has occupied a spot at his final resting place at Heroes Acre, West Park Cemetary—just a few meters away from that of TKZee band member Tokollo "Magesh" Tshabalala.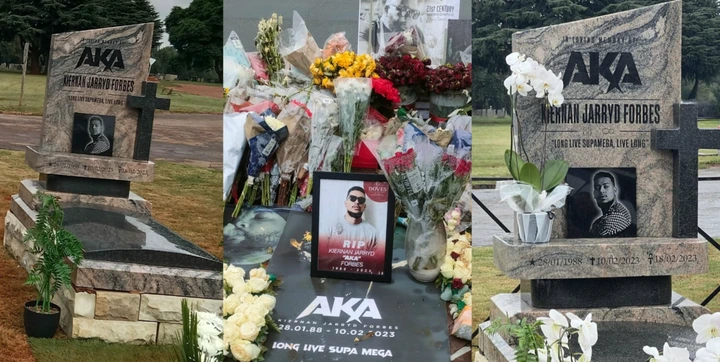 His funeral was held on Saturday at St. Stephen's Anglican Church in Sunninghill, Johannesburg, where a convoy of black BMW X5s left his home in Bryanston. Before Sport, Arts, and Culture Minister Nathi Mthethwa spoke about the rapper's contribution to the arts, friends and family said their final goodbyes in hymns and prayer. Fikile Mbalula, secretary general of the ANC, compared AKA to a tall, dear tree. He was a tall, proud cedar tree that held our hopes, dreams, and aspirations high.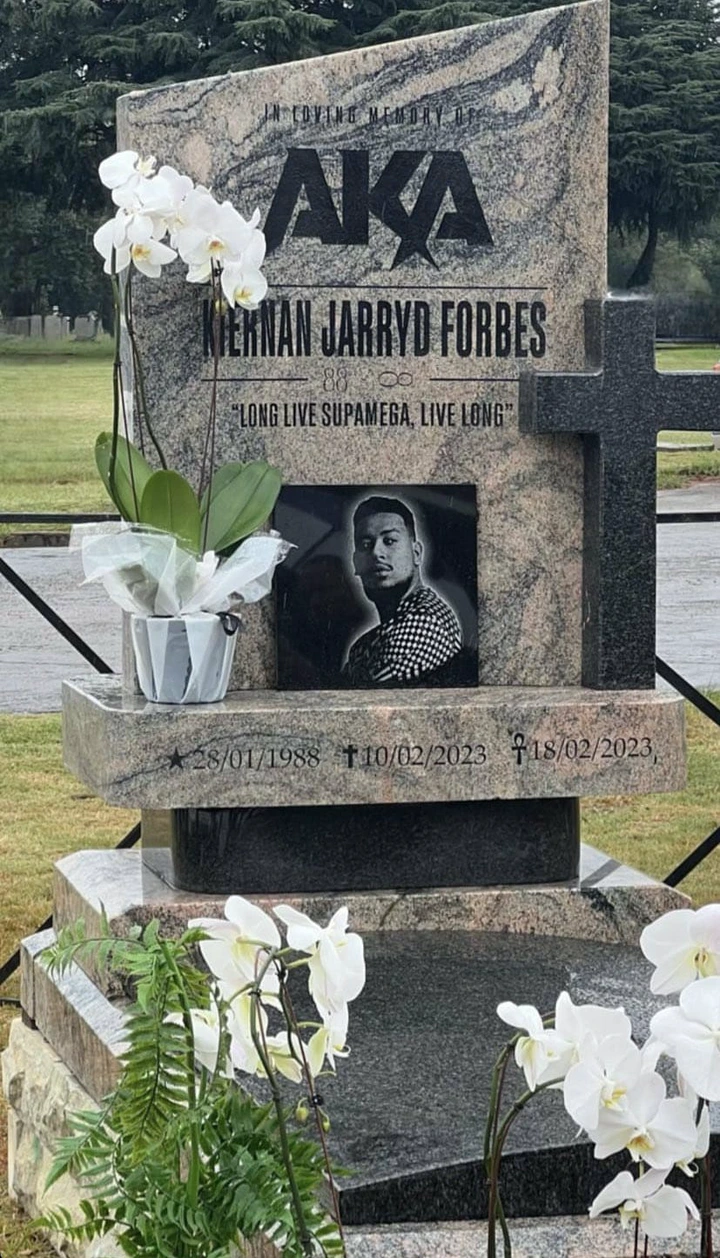 AKA's Tombstone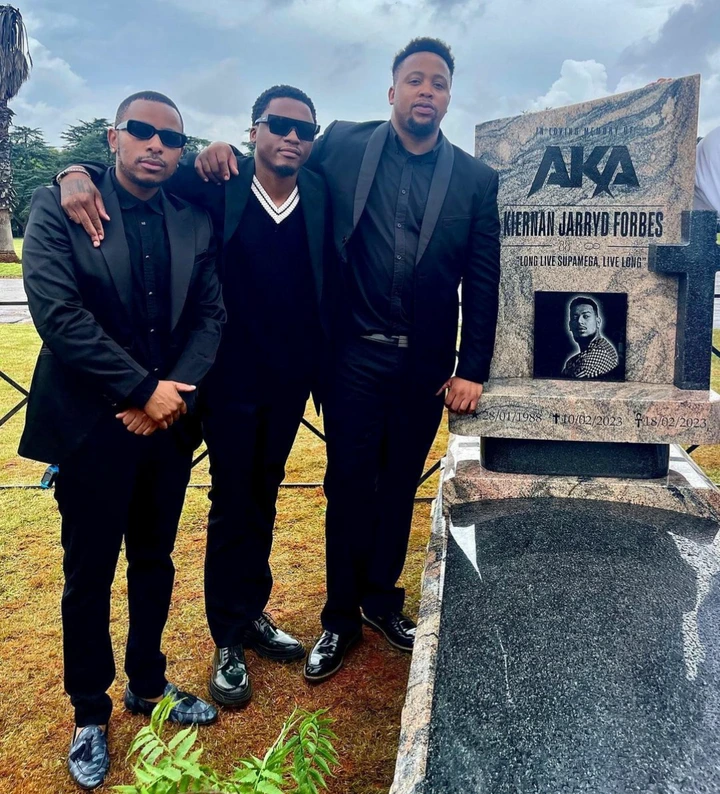 AKA's close friends L-Tido, Yanga Chief, and Don Design
THE COFFIN DROPS
AKA's Supa Mega was driven to his final resting place in a cart accompanied by black BMWs guarded by traffic officers flashing their hazards. AKA's close friends Thabo "JR" Bogopa, Yanga Chief Ntshakaza, Khuli Chana, Bheki Ngcobo, and Nhlanhla "Nivo" Ndimande, as well as Raphael Benza and Somizi Mhlongo, were with the Forbes family. At Westpark Cemetery, family and AKA's daughter poured red soil on the body and wept as it fell on a warm but cloudy morning. The rapper's picture and his bold name were engraved on his immediate tombstone. A close friend of the family says that a production company bought the rights to AKA's funeral and will only show it later. On February 10, AKA and Tebello "Tibz" Motsoane were shot dead outside a restaurant on Florida Road in Durban. He was on his birthday tour, and Tibz was at a friend's birthday party.
Source: https://www.zimoja.co.za/articles/a-heroes-welcome-for-aka
Content created and supplied by: Lmabunda (via Opera News )