"I Have Cried, Now I Am Drinking" || Babes Wodumo Left People Worried After She Did This At A Club
It has only been few days ever since the multi award winning musician Mapintsha was laid to rest. He was a talented musician, producer and businessman who was loved by many people all over the country. His love for music helped him to always give his fans quality music that always left people amazed. It's people like him who played a big part on the lives of many people and touched their lives positively.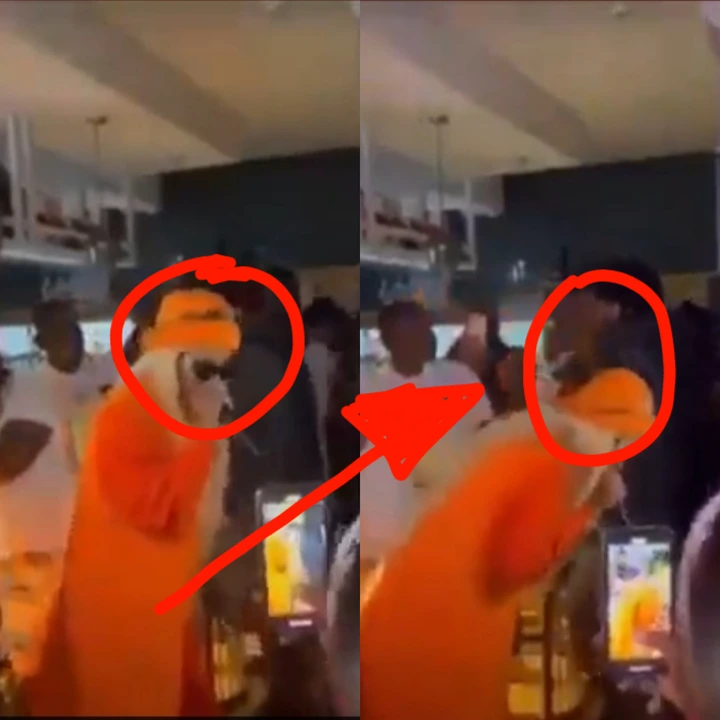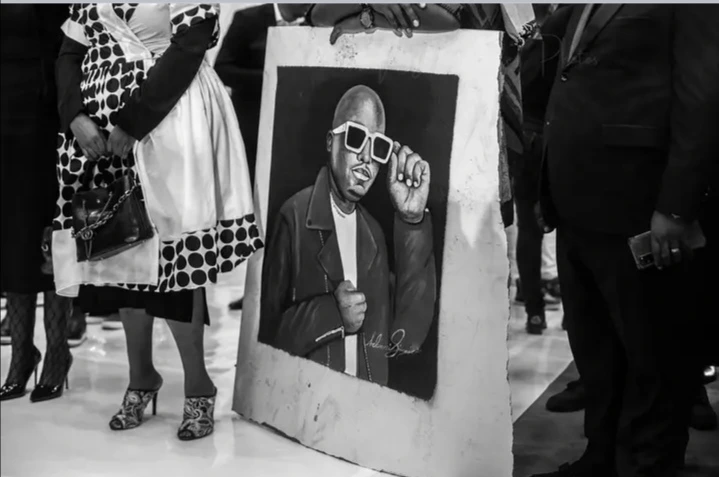 The forty year old musician was admitted to the hospital due to stroke and unfortunately passed away on Christmas eve. His death still feels like a dream to a lot of peoe. They were still hoping to have him and spend more time with him but unfortunately it did not well. The number of people who attended his funeral really proved that he was loved by many people. They gathered around to say their last goodbye. It was indeed a dignified funeral that left many people touched.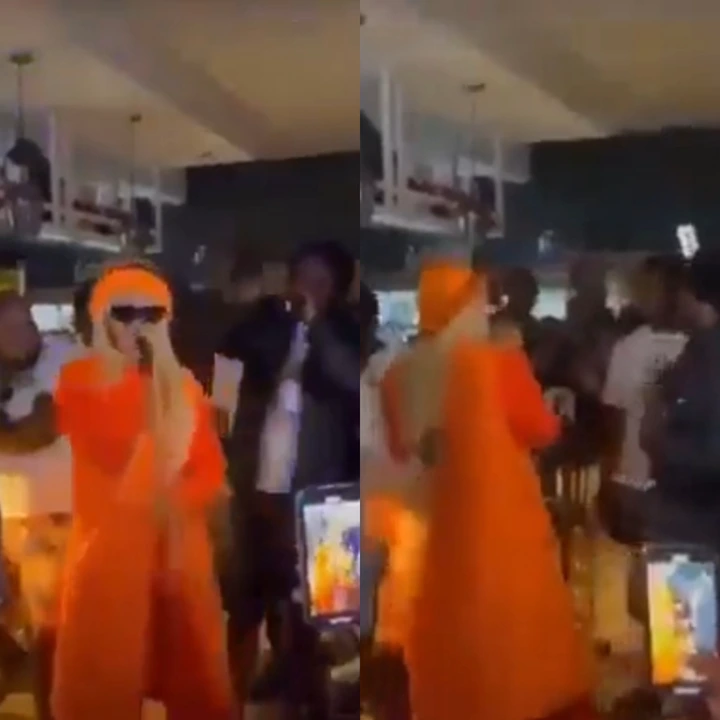 Now what is making people to talk is what his wife Babes Wodumo has been up to ever since he was laid to rest. She was seen performing at a gig a day after he was laid to rest and people were left wondering how she is making it possible to mourn her husband in a well mannered way. According to the African culture a woman who lost a husband should sit on the mattress for months to mourn for the husband but it seems like Babes Wodumo is not getting involved in that. Another video of her performing at a gig has left people worried and asking if she is really okay.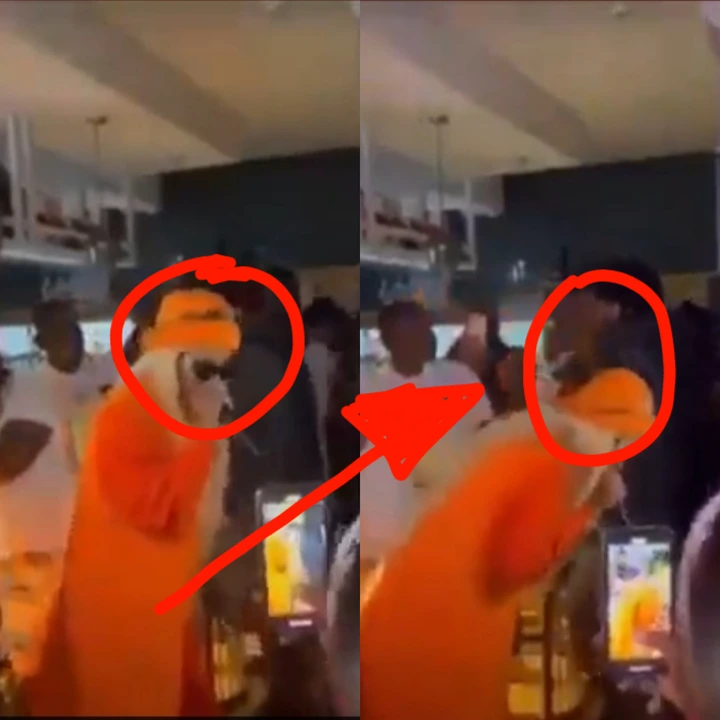 This is one of the crucial times in her life and she is supposed to be mourning for her husband but she is not getting involved. People say that it is a disgrace to her husband's memory. They say if she really loved him she would do what is expected of her. However what you like will certainly not be what another person likes. All people gave different ways of mourning their loved ones. What is your take on this matter?, Share your views on the comment section and follow for more news. If you want to watch the video fully kindly follow the link below.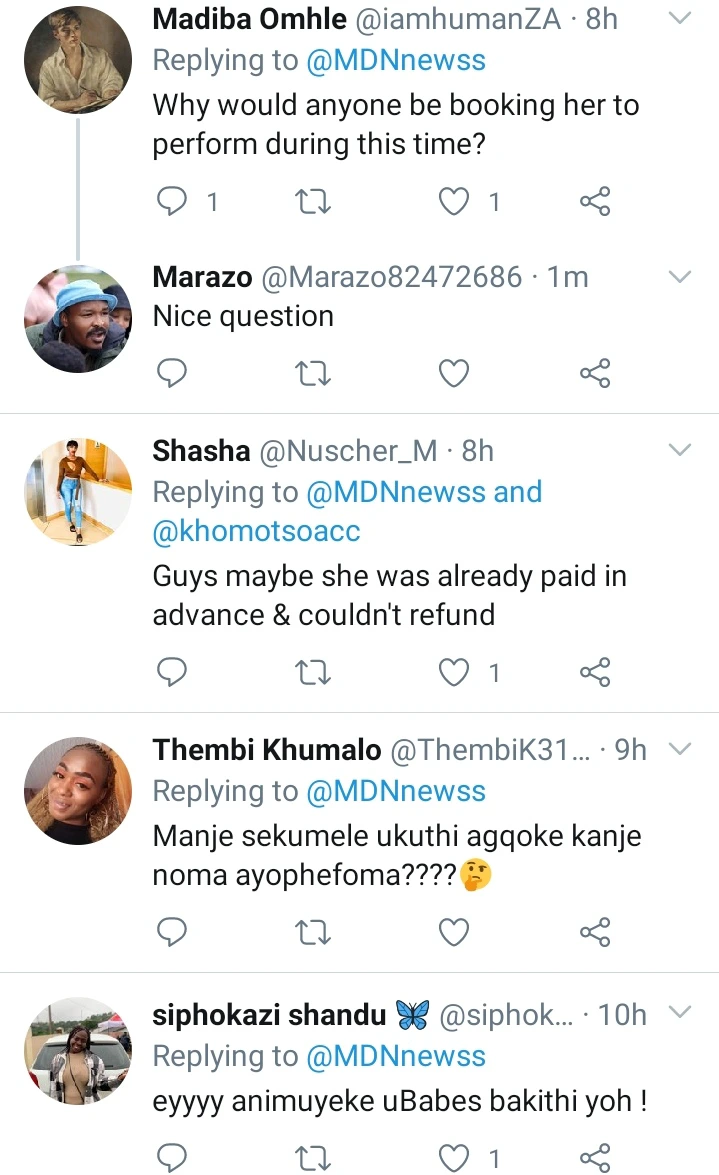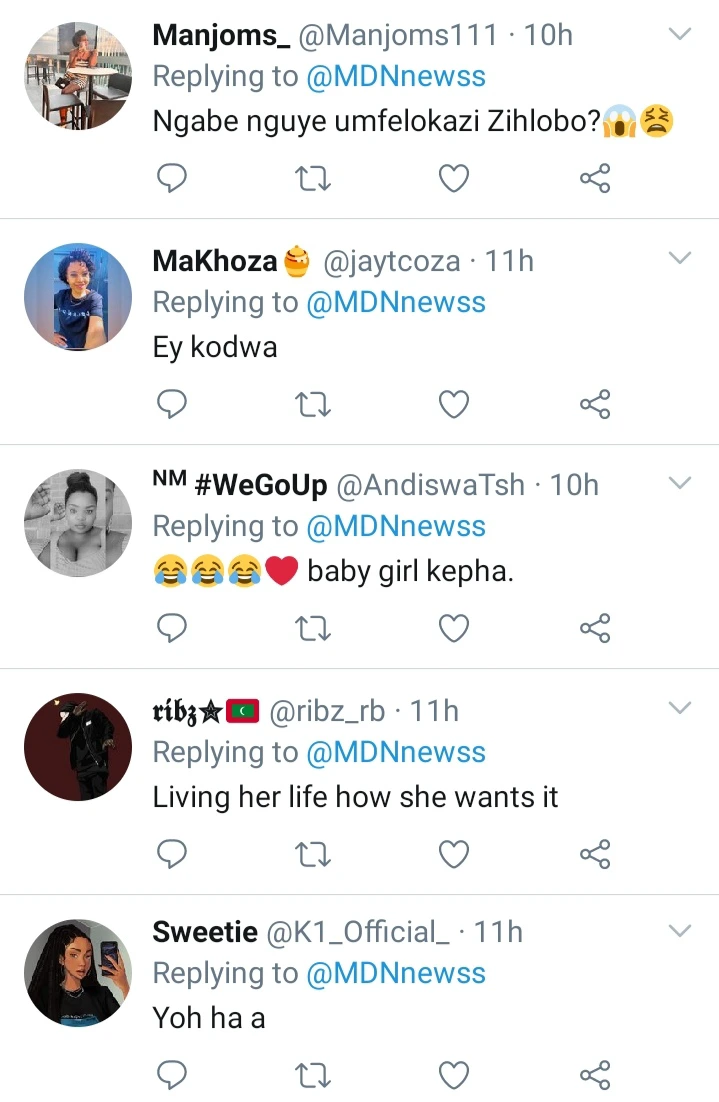 Source :https://twitter.com/MDNnewss/status/1610673806888284160?s=19
Content created and supplied by: Devineonline24 (via Opera News )