Is It Appropriate For a Teacher to Be Wearing Like This? See Reactions From Social media Users
Many people have been suggesting that teachers must have a uniform just like any other professional workers; this came after there was a trending story about Uganda introducing a uniform for teachers. Another thing that triggers many people is that most teachers nowadays are young, and they don't really mind what they wear when they go to work. You will fight a teacher wearing very tight jeans that reveal her whole body while going to the class, leaving male students in disbelief.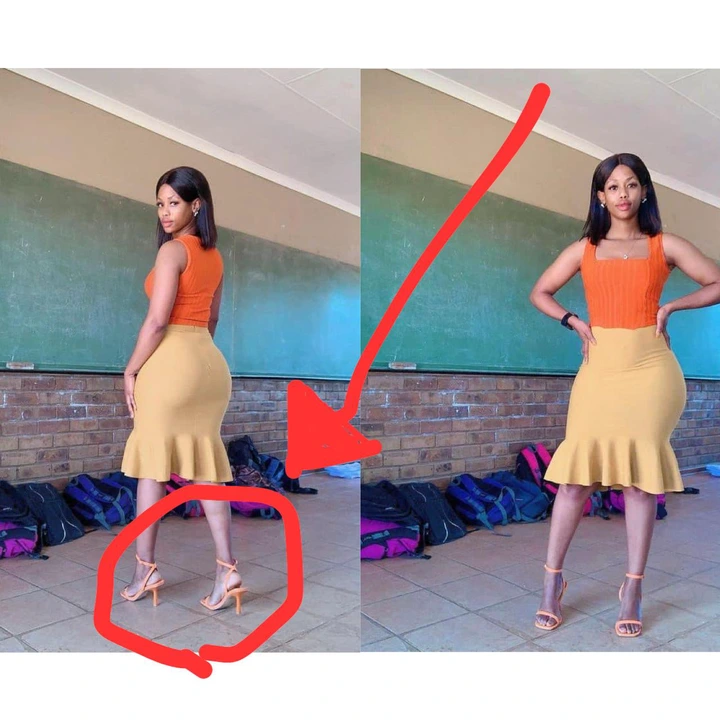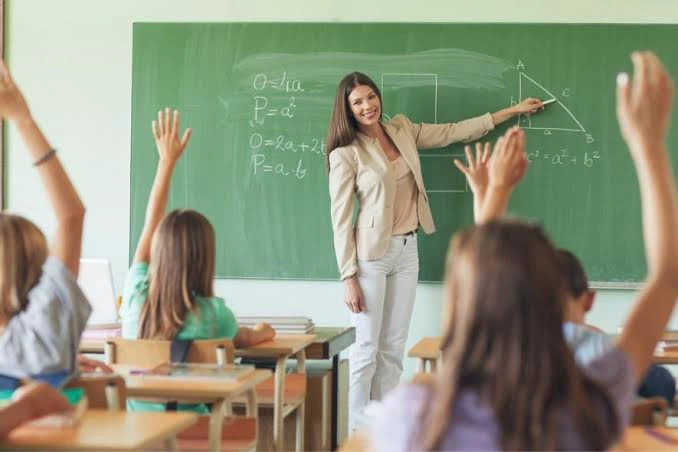 Following all that, there are some trending photos of a teacher in the classroom. This teacher was wearing a heel and a skirt that is a little bit tight. Many people are arguing about this photo, as some claim that the way she's dressed is inappropriate, while others say they see nothing wrong with what she's wearing. Those who are saying her dressing is inappropriate are backing their claims by saying male students will focus on her body and not learn, while some say she won't be able to live around the class with the heels that she's wearing.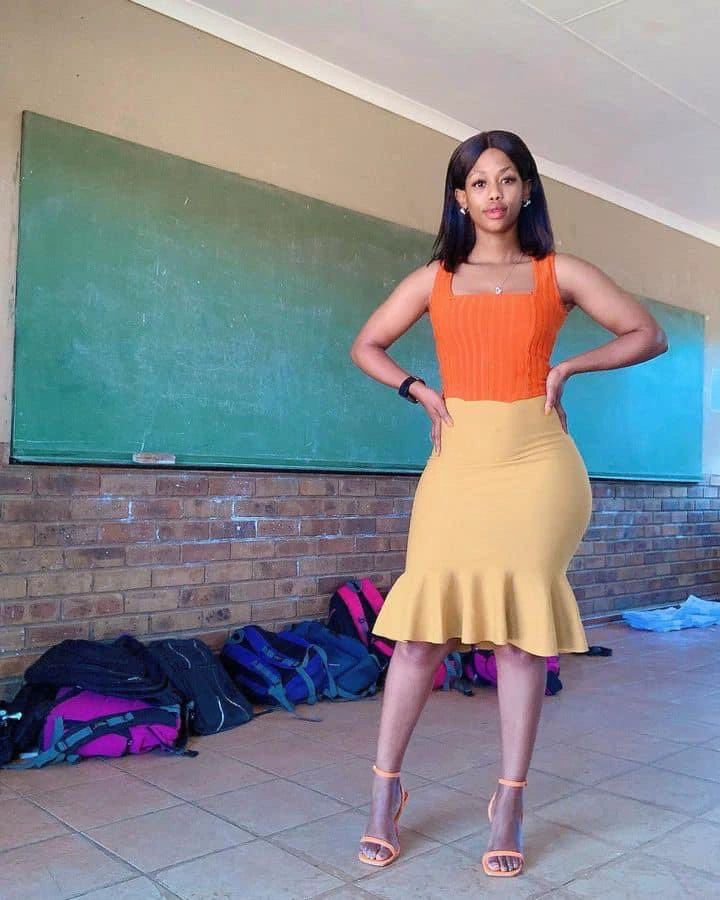 Those who are saying there's nothing wrong claim that a teacher must look presentable and stylish so that even kids will be motivated to study. This photo caused a stir on social media, and people are having so many conflicting ideas. Surely you cannot speak about modern teachers without mentioning the famous Lulu Menziwa, whose name was also dragged into this as she's the one who dresses inappropriately, not this one.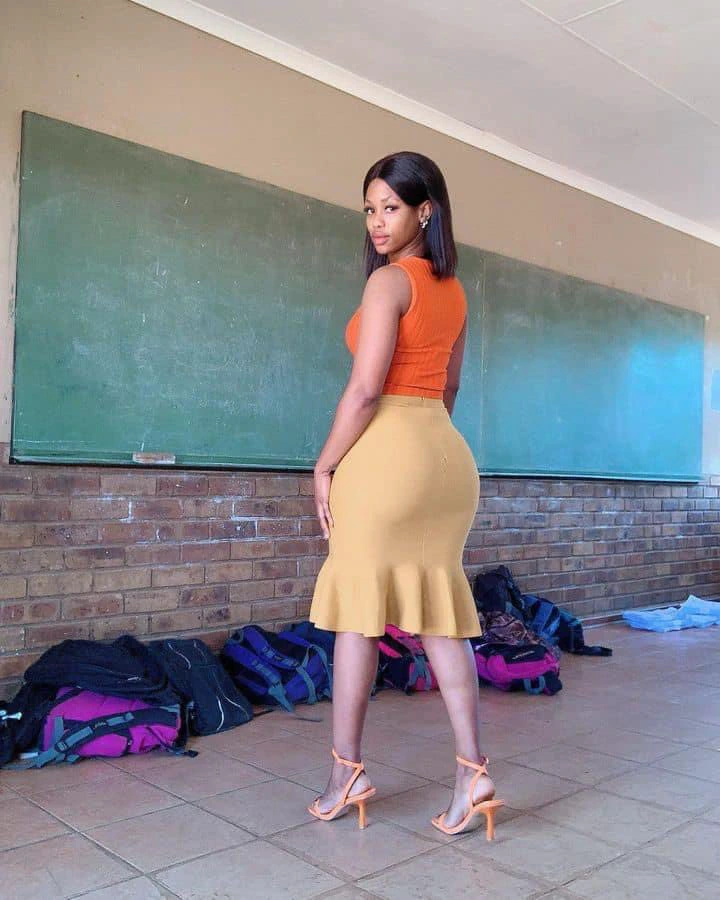 In my opinion, the teacher just has a nice body, and that's not an offense; her clothes are appropriate; the only thing that's making people say it's inappropriate is because she has a curvy body, and no matter how she dresses, her body will always call for attention. People should accept that we are no longer in that century where teachers are old Christian women who wear long skirts. What are your takes on this? Do you see anything wrong with her dressing code?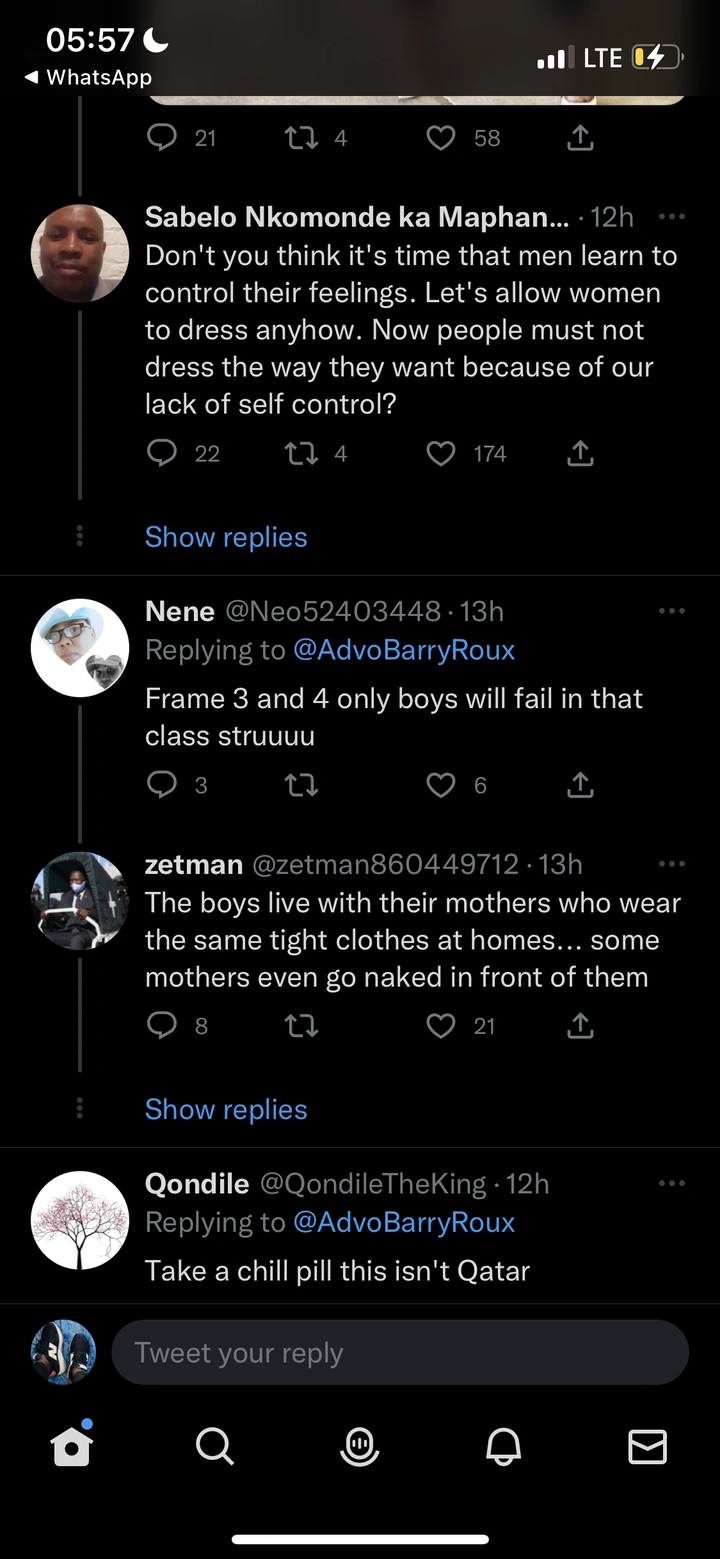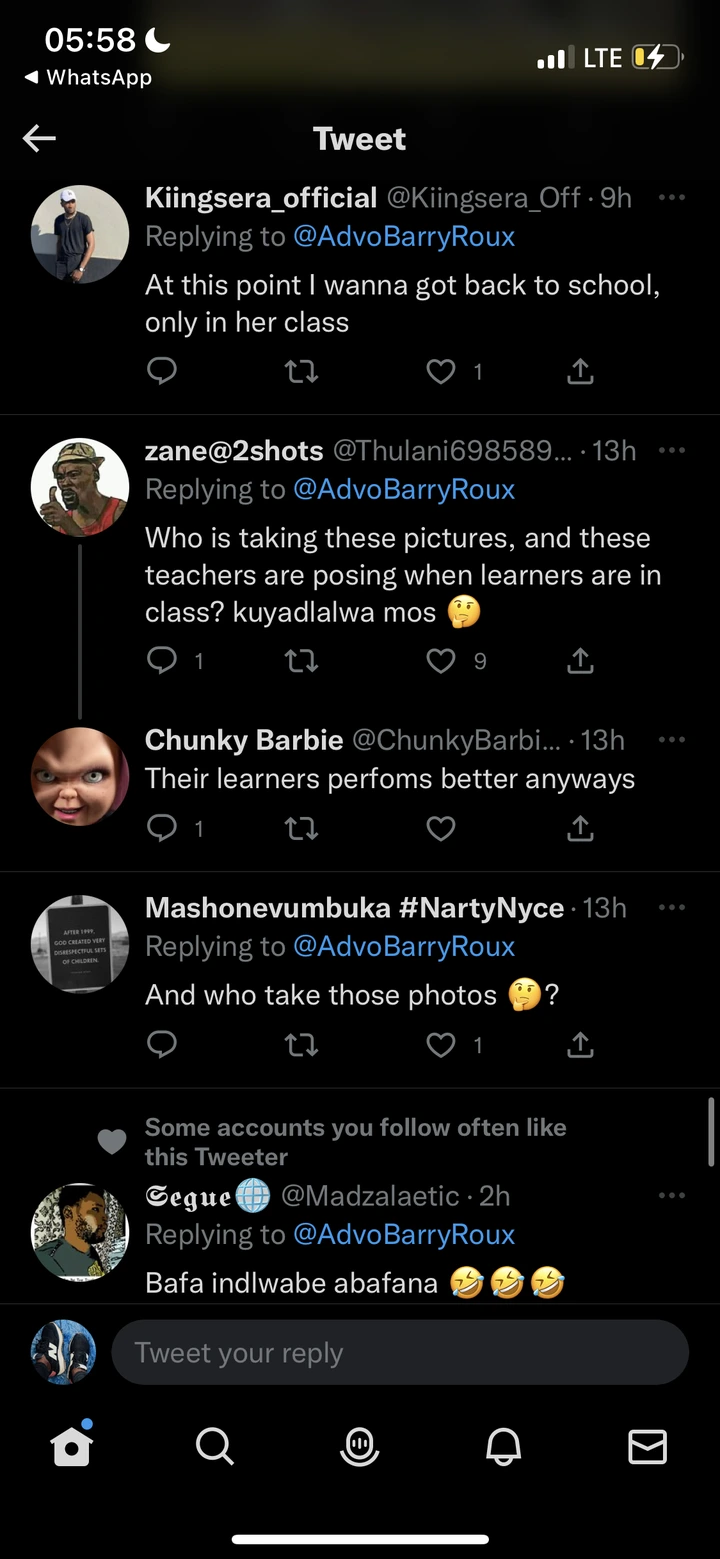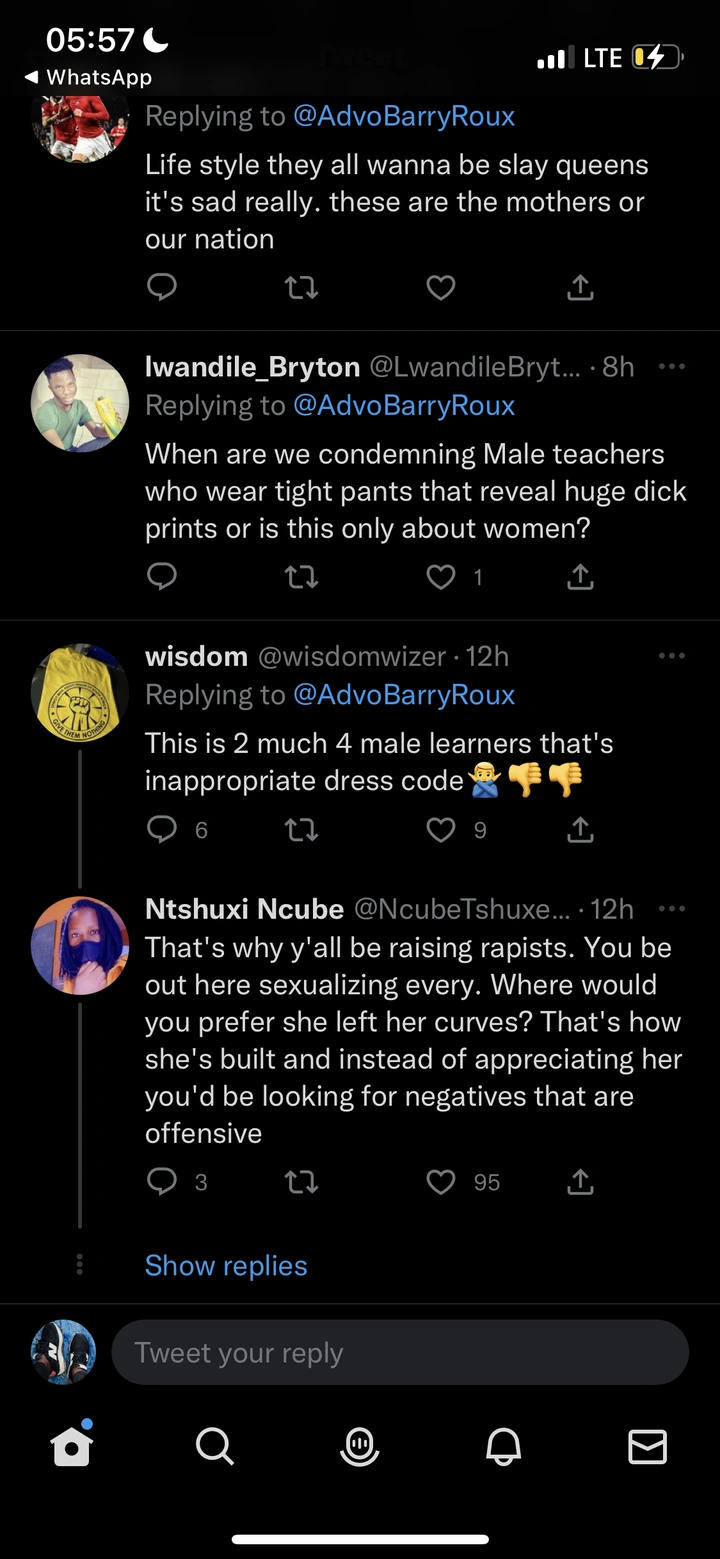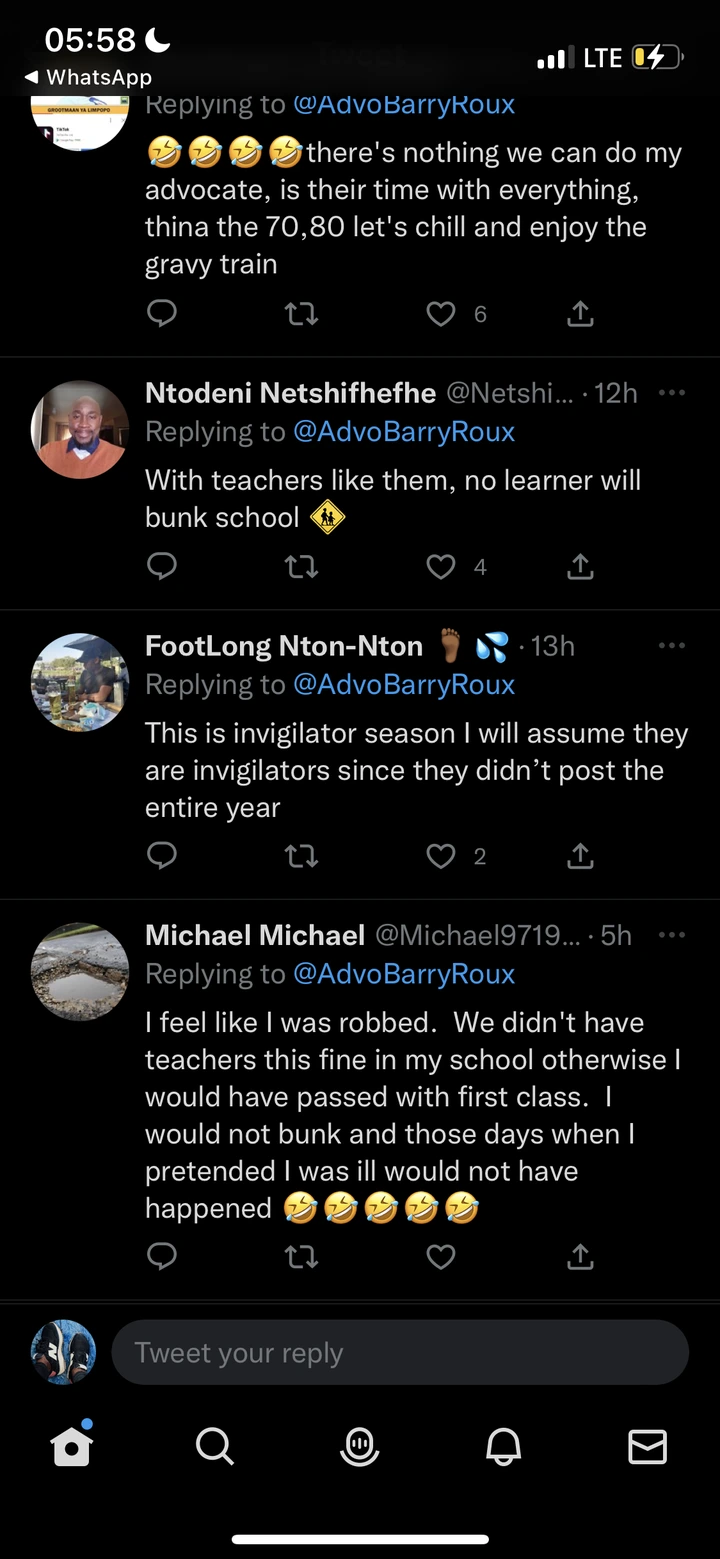 Source:
The current generation of teachers. pic.twitter.com/hbXNWBQmRm

— Man's NOT Barry Roux  (@AdvoBarryRoux) November 23, 2022
Content created and supplied by: Black_Media✅ (via Opera News )