Is Makhumalo A Good Pretender?
Uthando nesthembu is a South African Reality Show based on a polygamous relationship. Musa Mseleku is the husband of four wives. The wives are namely Macele, Mayeni, Makhumalo and MaNgwabe.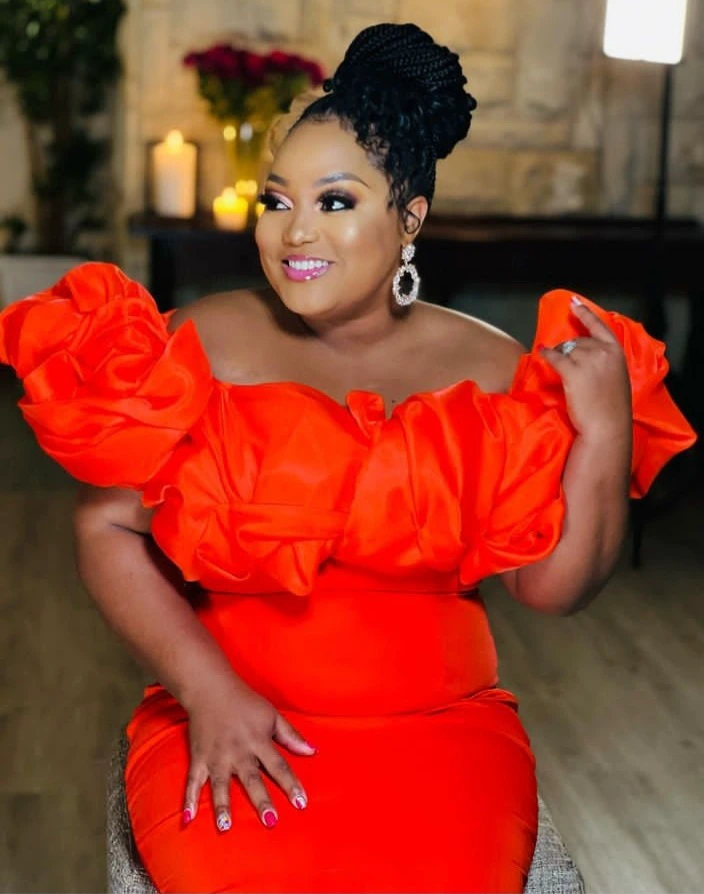 Makhumalo is the third wife, loved by people because she always goes out of her way to help others in the household and outside. Makhumalo is the only wife that cannot bare children of her own. She took care and raised one of Mseleku's daughters as her own.
There were current talks of adding the 5th wife to the family from the Khumalo clan to come and bare children for Mseleku and grow the family as a whole.
During the last few episodes Makhumalo has been seen going through it all to please and impress her husband. She currently made means to meet up with her husband's late wife's (Masaule) son Lungelo.

Viewers of the show were left in disbelief as to why after all these years she is only trying to make amends now? Many saw her as a pretender and a people pleaser who would do anything to be seen as a good person.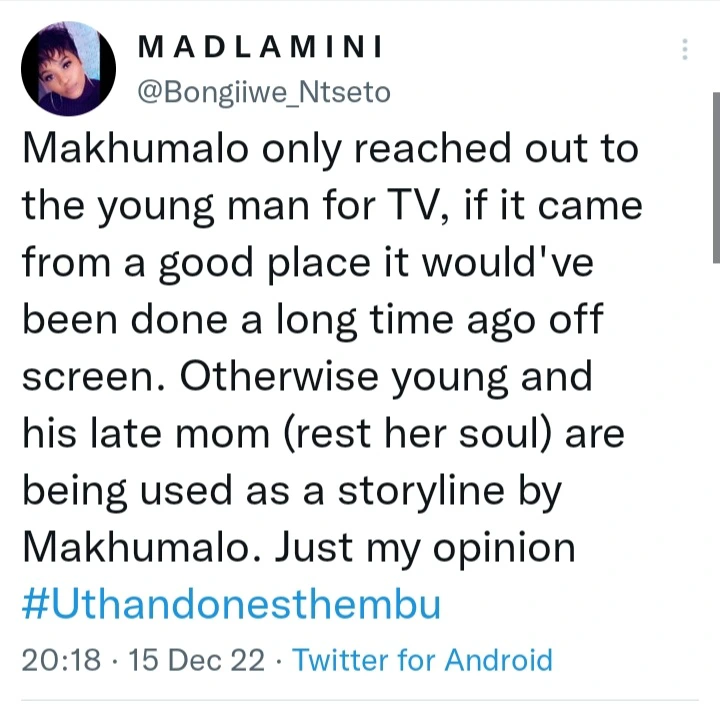 Do you think she is a pretender who would do anything for content?
Content created and supplied by: Jolakazi (via Opera News )