Is this the end of the way for Dlamini-Zuma? Check out the new court proceedings against her
The political structure of the ANC is gradually scattering because of what the members are indulging in and the divisions in the party due to hatred between the members. Most of the members of the party are been dragged by the public for one scandal or the other. Dlamini-Zuma is currently facing her chop for not been able to give account of how she spent the money allocated to her during the COVID-19 period.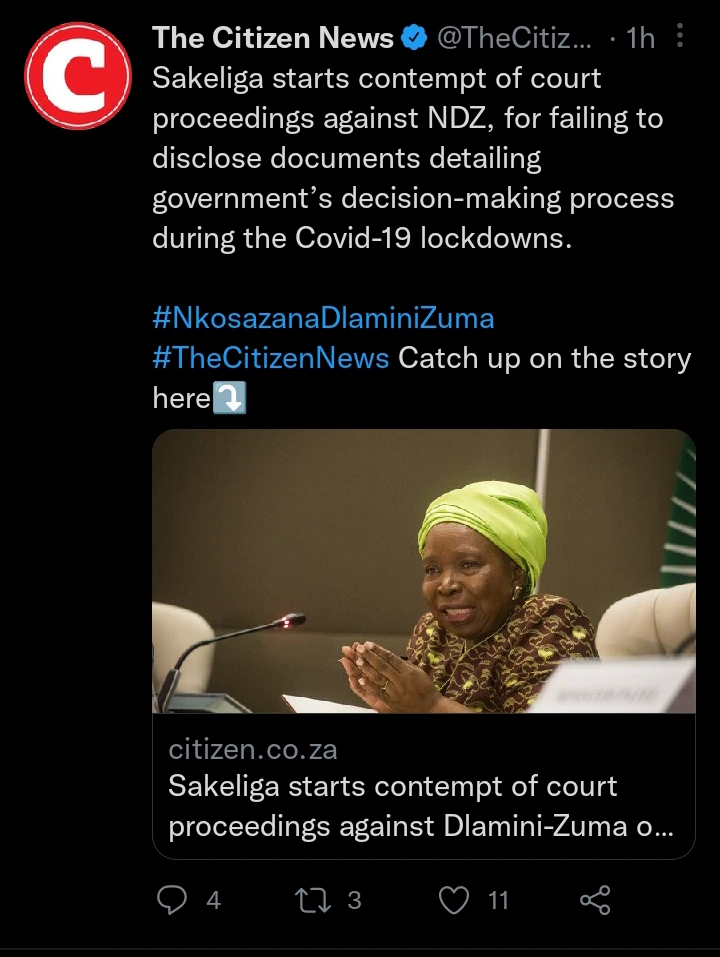 According to reports from media houses, Sakeliga has started a contempt of court proceedings against Dlamini-Zuma over Covid lockdown records. Sakeliga says the minister has failed to honour a court order to disclose the documents. Sakeliga came up with this thought after the minister allegedly failed to meet a 6 January 2023 deadline to provide the organisation with government's decision-making records during South Africa's Covid-19 lockdowns that lasted for more than two years.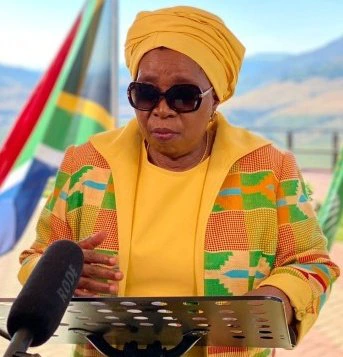 If the government keep on investigating about how each allocated money is spent in the country, we will not have the problem of embezzlement. The law court should make sure that everyone is treated equally in the country and whoever is found guilty should be prosecuted according to the law.
What do you think might be done to Dlamini-Zuma if she fails to give account of how the money was spent?
Drop your opinions in the comment section and don't forget to share post to families and friends. Below are some reactions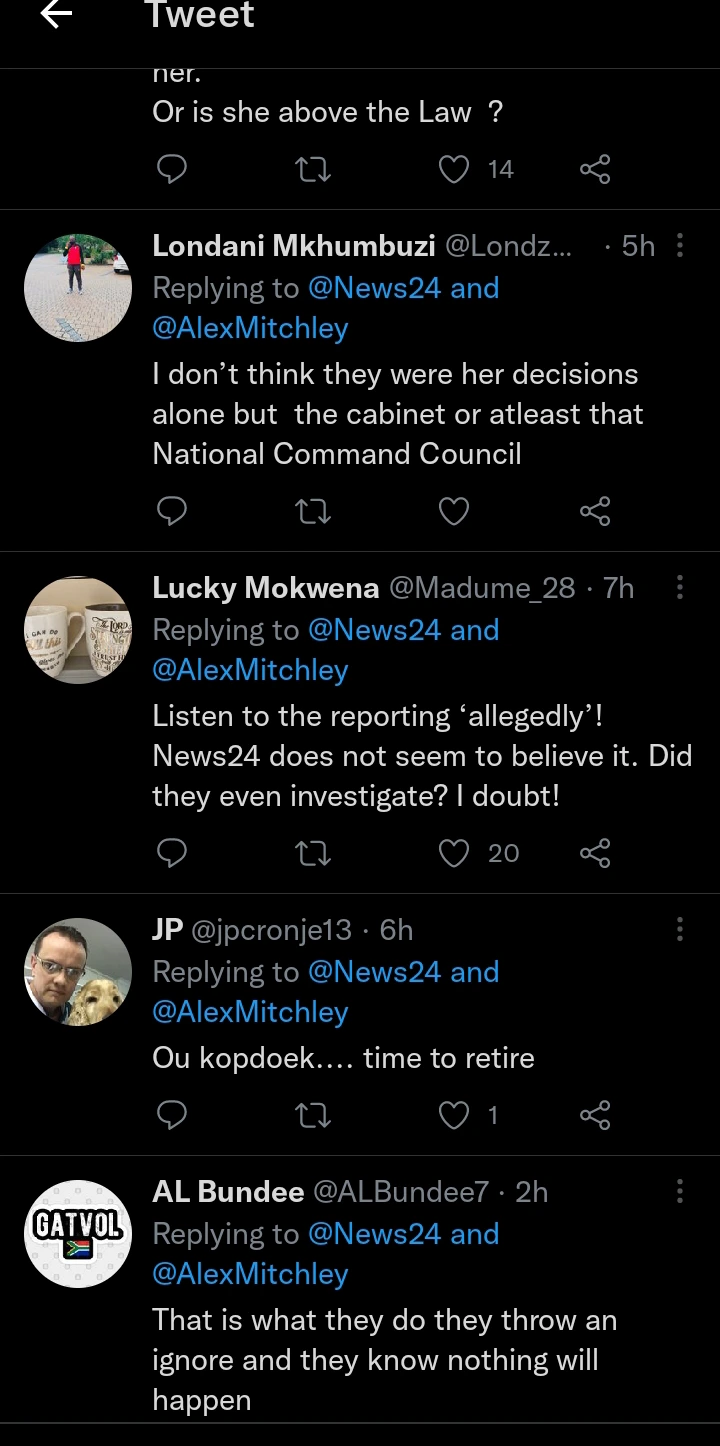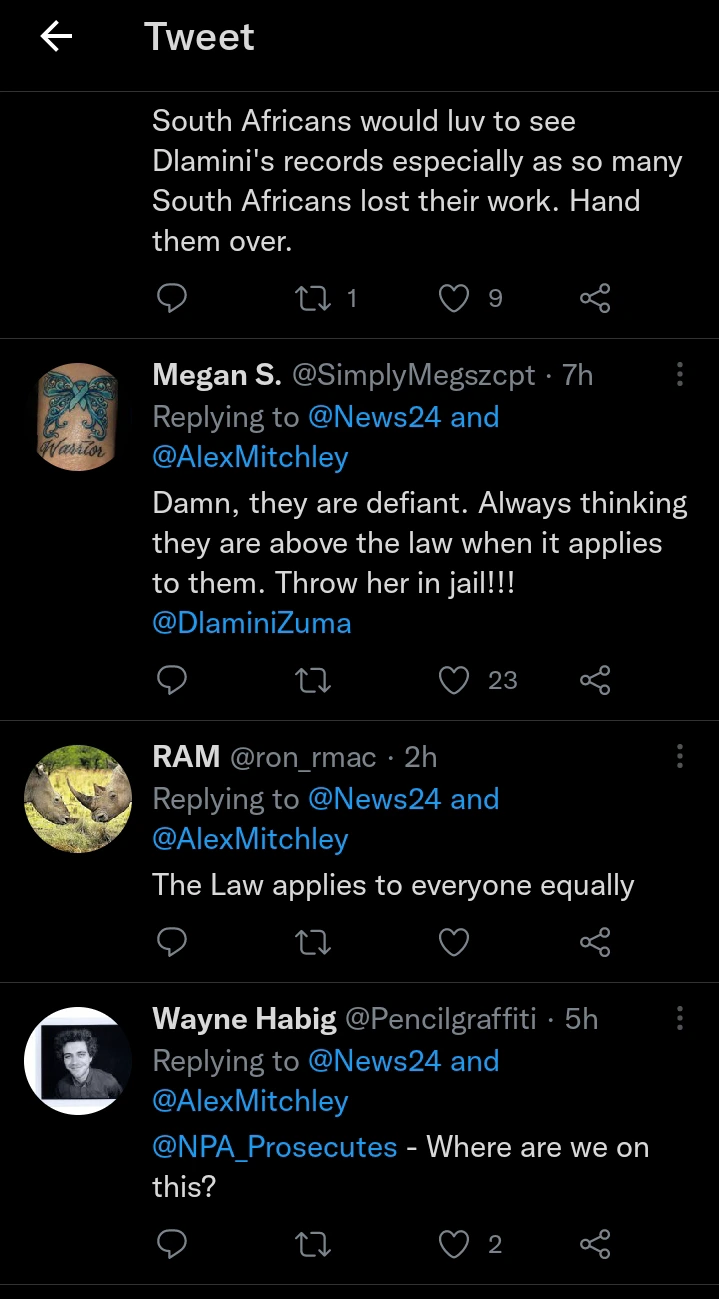 Source:
https://twitter.com/TheCitizen_News/status/1612790301919264768?t=3VuMrYL1CIgEWhDH8xIKEg&s=19
https://twitter.com/News24/status/1612705984786403329?t=uZrRdTQhEcngQqd6Z4eJVg&s=19
Content created and supplied by: 9jainSA (via Opera News )