It ended in tears for Murdah Bongz
Last year, Murdah Bongz accused of stealing all Black Motion studio equipments. It was for the second time accused of doing this. First time he stole Thabo Smol's passport and deleted some of the songs Smol and new member, Problem Child had recorded.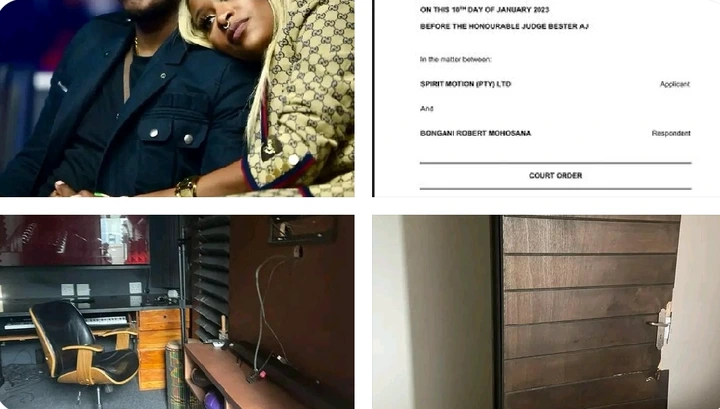 Now it has been reported that Murdah Bongz has been ordered by the court to restore possession of the recording studio apparatus no later than Friday, 13th January 2023 at 5pm.
This was following the Reports that Black Motion had split and Thabo Smol and Murdah Bongz had parted ways began in April 2022 after the two artists began working on individual projects. Murdah Bongz even rebranded his name to Morda.
It seems like Murdah Bongz is just dividing the equipments, taking his own share from Black Motion equipments but unfortunately doing it in illegal way.
To some Thabo Smol was moving around with an enemy calling him a friend. This is following what Murdah is currently doing which clearly shows that the duo are in real fight.
Source:
https://t.co/23eb4MZUZu
Murdah Bongz has been ordered by the court to restore possession of the recording studio apparatus no later than Friday, 13th January 2023 at 5pm.

This comes after he was accused of stealing all Black Motion studio equipments, for the second time. First time #MDNnews pic.twitter.com/23eb4MZUZu

— MDN NEWS (@MDNnewss) January 11, 2023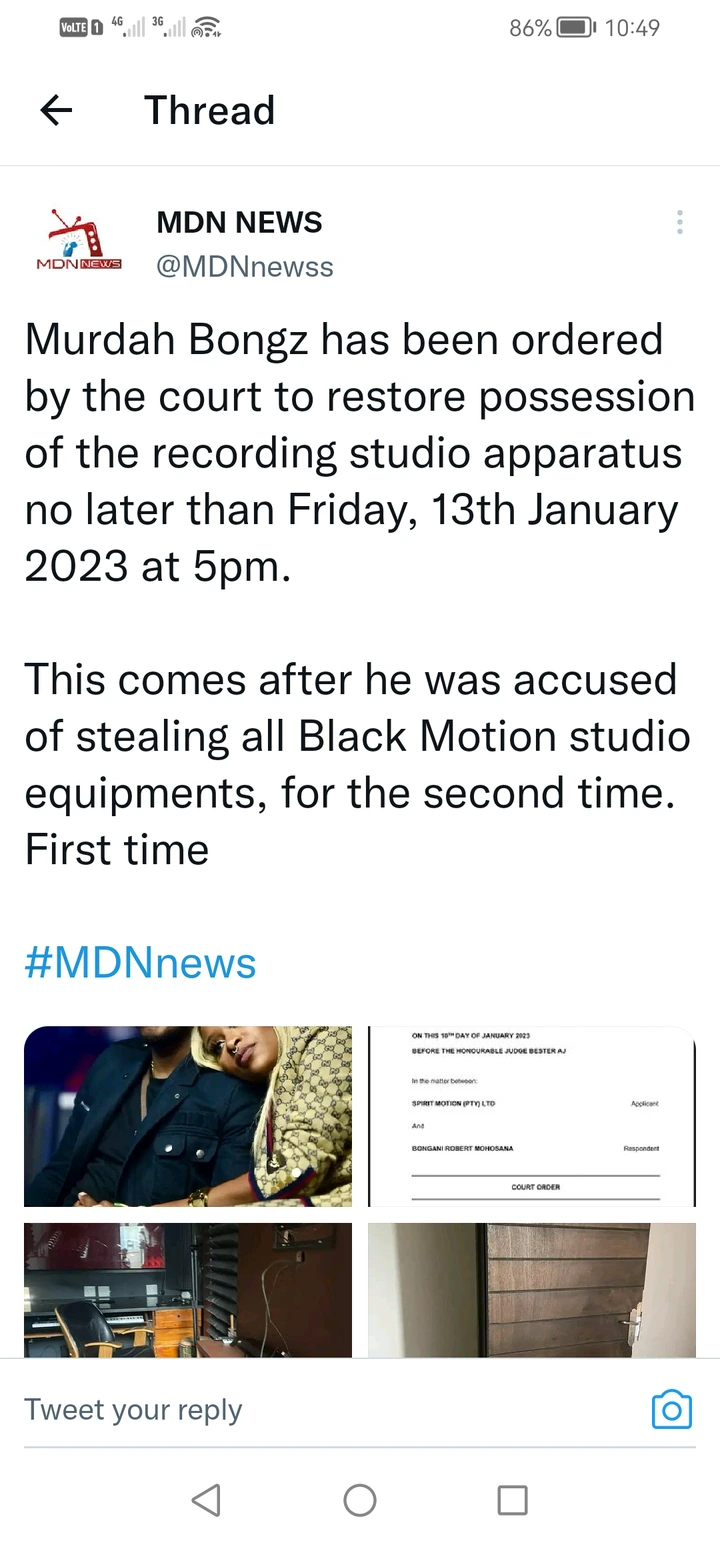 Content created and supplied by: Mukona94 (via Opera News )