It's Been 3 Years And I Have Had To Deal With Urticaria Disease- Uche Ogbodo Reveals
Popular actress, filmmaker, and entrepreneur, Uche Ogbodo has taken to her verified Instagram account to reveal how she battled with a skin condition(Disease) called Urticaria that tormented her life for more than 3 years.
She said it's been 3 years and she has had to deal with the condition, adding that it's one of the worst things she has been through in her life.
She said she's not bedridden physically but the disease has affected her mentally, psychologically, and career-wise. She noted that she wakes up every day with the zeal to live which is why she believes she has overcome the Demon called Urticaria.
She said she's not dying today and that's her everyday spirit, adding that she goes through her day like a warrior and goddess that she's.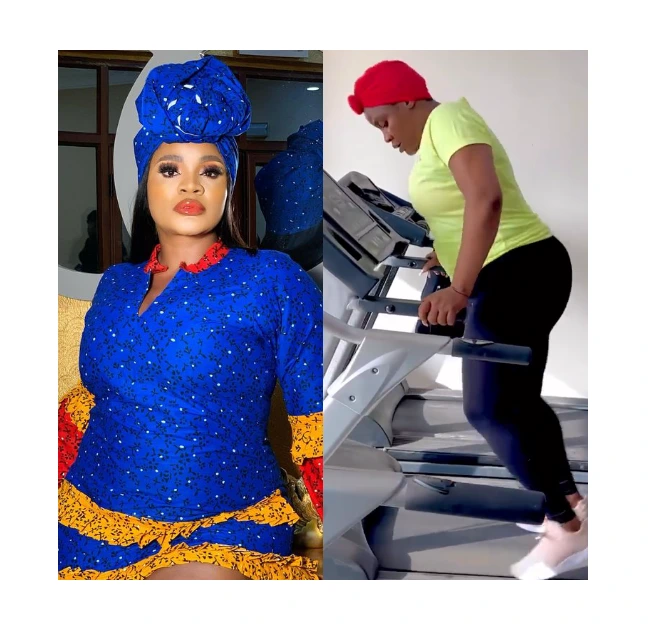 Uche revealed that after one and half years of not working out due to the attacks she gets every day and how intense she breaks out after workouts, she's back in the gym like she never left.
In a video, she was spotted working out at the gym. This post sparked reactions online as many shared their experience with the skin condition(Urticaria) as they prayed for healing.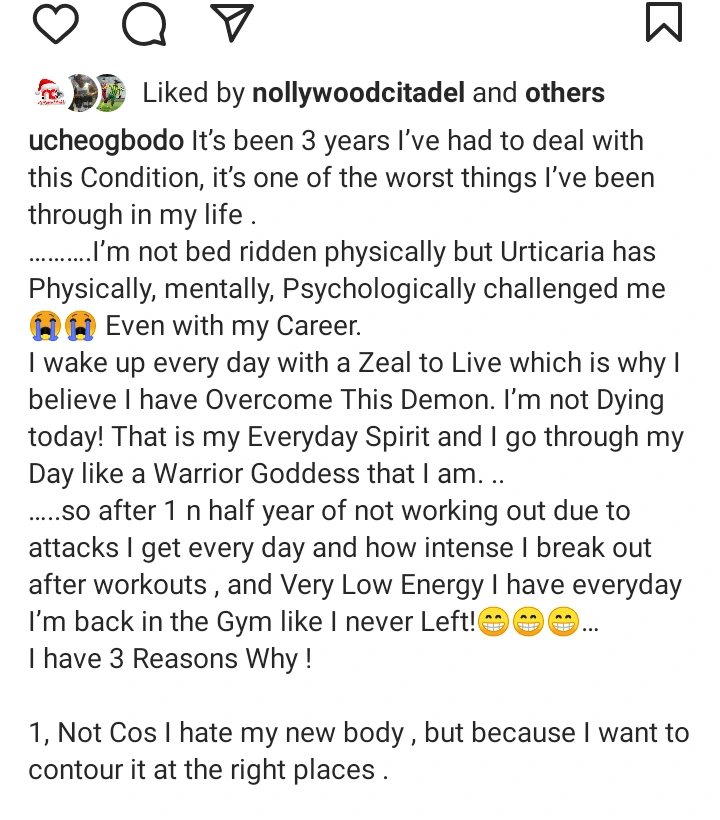 Note: Urticaria is a rash of round, red welts on the skin that itch intensely, sometimes with dangerous swelling caused by an allergic reaction to a specific food.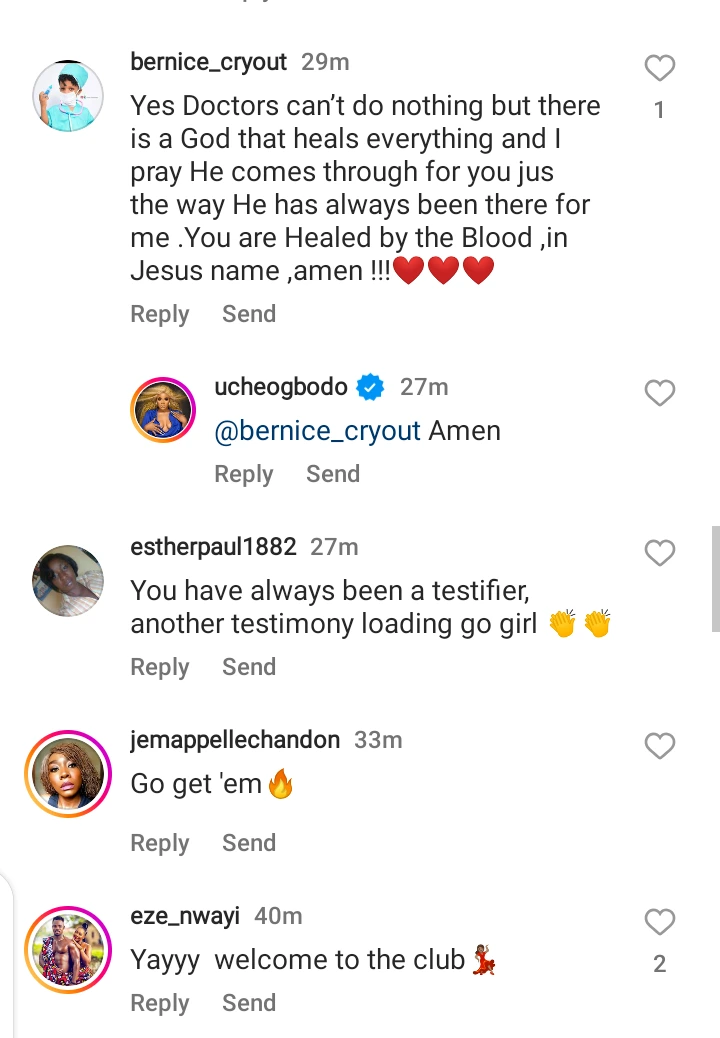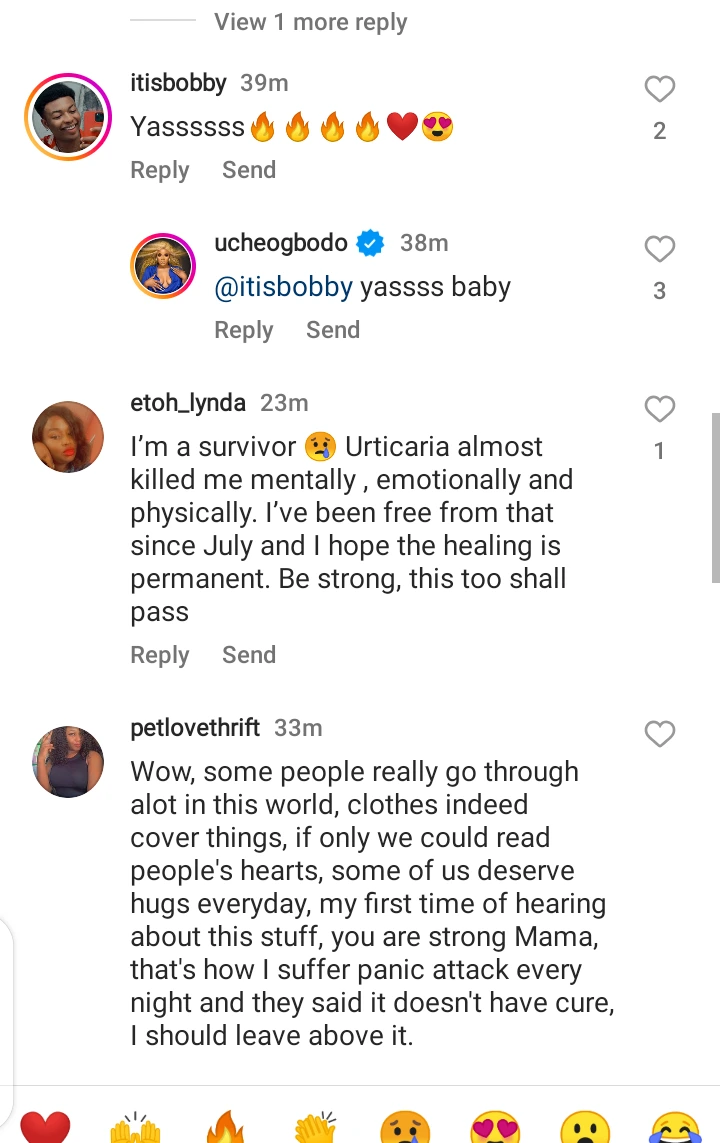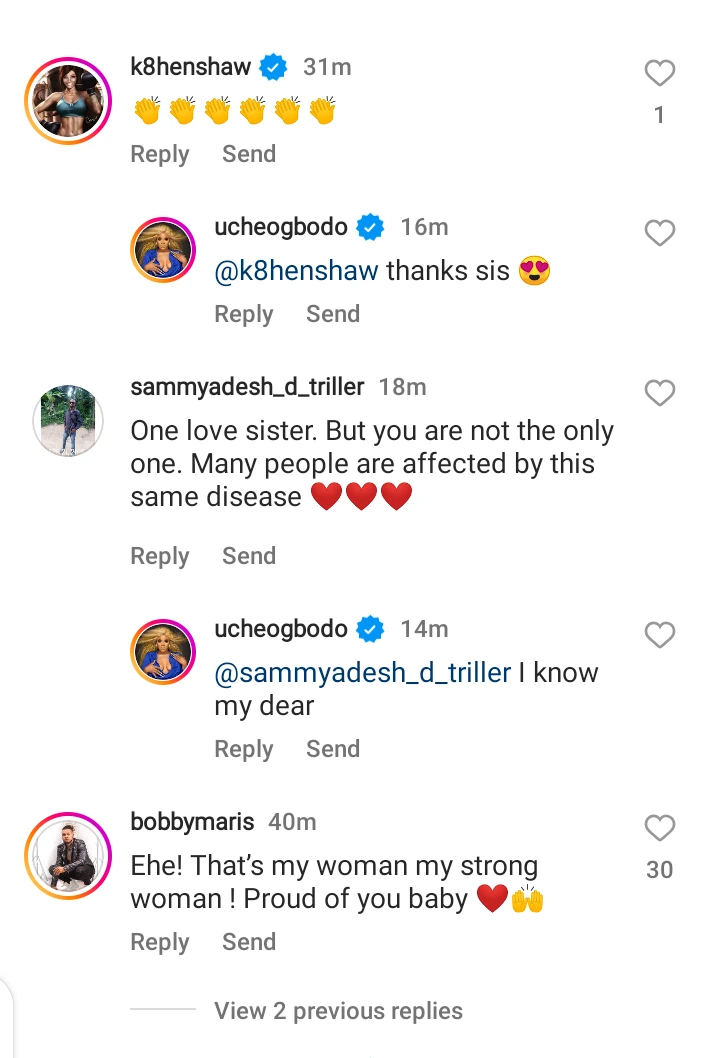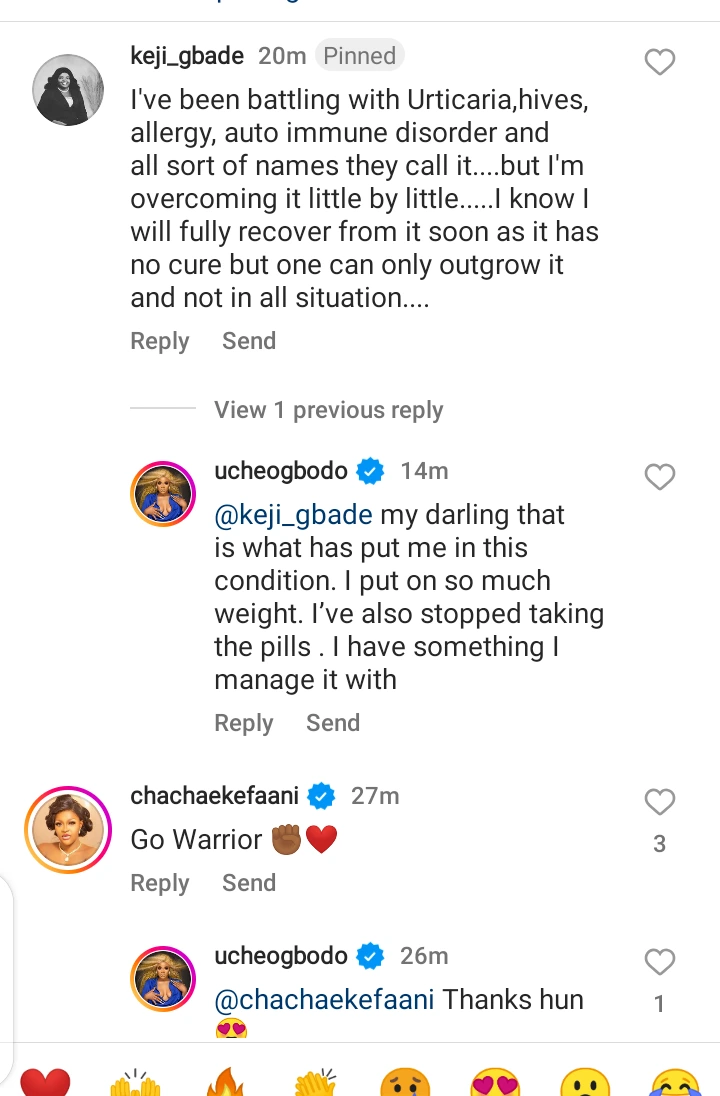 Content created and supplied by: EssienAkpan (via Opera News )