IVD's Saga: "No one can intimidate me" Blessing CEO vows
Relationship coach and therapist Blessing CEO has continued to lash out at her critics.
The self-acclaimed therapist whose account was disabled following her bombshell revelation on celebrity auto-dealer, IVD and late wife, Bimbo's case, has opened a new account.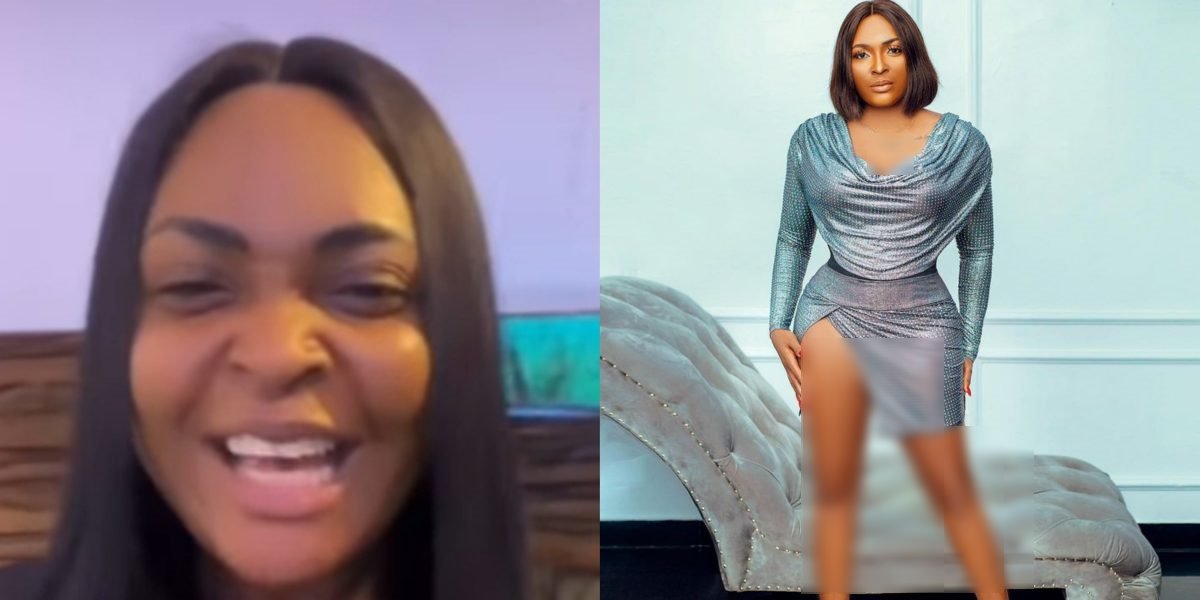 Taking to her Instagram story, Blessing CEO reaffirmed that she isn't backing down in the case.
The mother of two stated that she can't be intimidated by anyone.
"I will be locking my new page soon. Bad belle everywhere. Nobody fit intimidate me".
The Genesis of Blessing CEO's bombshell revelation
Kemi Filani news reported that Blessing had taken social media by storm as she spilled secrets about IVD and his late wife, Bimbo.
The self acclaimed relationship expert took to Instagram to reveal new things about late Bimbo Ogbonna and her husband, IVD in a bid to prove his innocence after the police attested him for domestic violence.
Blessing, who has been vocal on the case, had shared receipts and evidence to dispute the claims that IVD physically assaulted and killed his wife.
She spilled on how the deceased's family were fighting for IVD's wealth. According to her, the family of late Bimbo is after IVD's properties and life, especially her elder sister, Mama Jazz.
People who knew the couple, knew Bimbo has been violent. The relationship expert added that the deceased always broke bottle on her husband's head on a daily.
The drama escalate as celebrities caution Blessing
Blessing CEO whose account was disabled, created a new account to react to the backlash she received.
In an Instagram live session, she slammed celebrities and her critics for being hypocritical.
Blessing noted how the public would have been applauding her, if she was pitching tent with Bimbo.
Issuing a stern warning to Anita Joseph and co, she vowed to insult them, whenever they call her on the issue.
Raining curses on those criticising her, Blessing CEO prayed for the world to turn on them, when they are in problem.
"To those calling me to mind my business especially the celebrities, I want to warn you. If you are close to me and you are a celebrity, and you send me DM or call me again, I will insult you.
Because when you have problem, most of you come to my DM to side you. Now it has reach another person's turn , because you are friends with them you want me to mind my business.
If it was a woman going through domestic violence and I was talking about it, you will be hyping me. But because it's a man, you are calling me a side chic.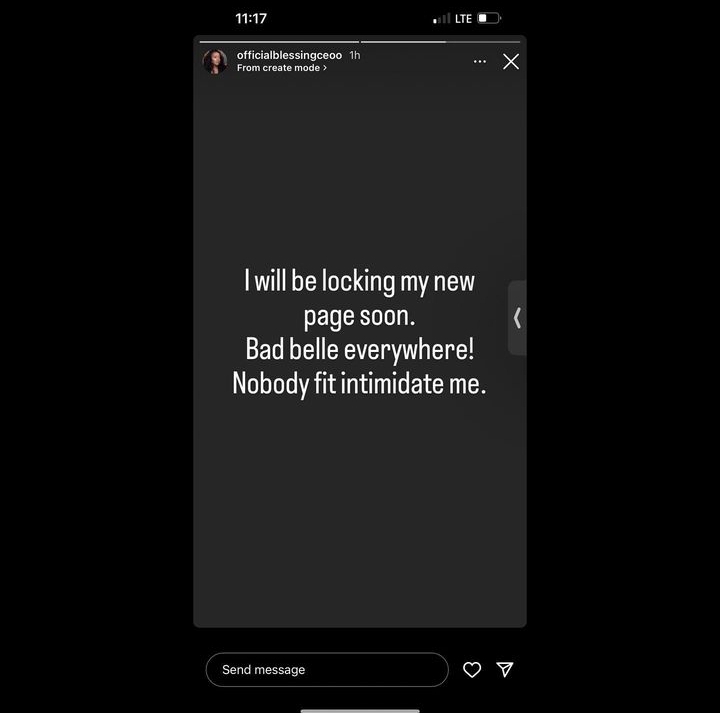 Content created and supplied by: kemifilani