I've forgiven all who offended my family – Maryam Abacha
God Has Purified My Heart, I Can Die Tomorrow, Nigerian Ex-first Lady, The wife of a late former military head of state, General Sani Abacha, Maryam Abacha, on Saturday, April 2, said that she has forgiven everyone who hurt her family.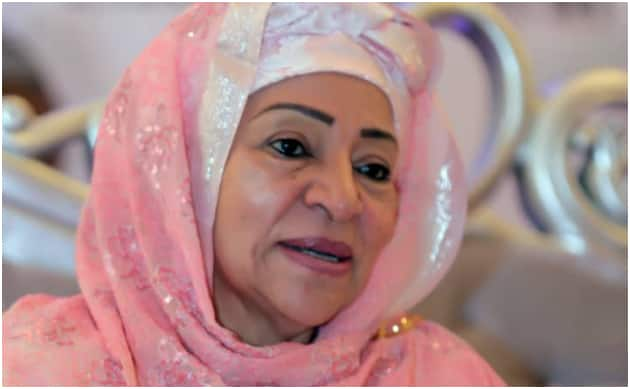 Maryam, according to a statement issued by the former first family, said this during her 75th birthday celebration, The Sun reports.
The former first lady said she can now forgive and let go of the pain because God has purified her heart and as such, she is ready to face death anytime it comes, Nigerian Tribune added.
Her words:
"God has purified my heart and I am still alive and grateful to Almighty Allah for that. I can die now or tomorrow, I am thankful to Allah for all my life.
"To all those who offended us, I am using this opportunity to say that I have forgiven them all. I hope we shall forgive each other and God will forgive us all."
The aged celebrant then appealed to Nigerians to embrace forgiveness towards each other.