Jacobeth's Engagement Party Turns Out To Be A Day Of Panic For Her After Mr Kganyago Disappears
Elizabeth Serunye is popular known is a South African actress, best known for playing the character of Principal Thobakgale on SkeemSaam.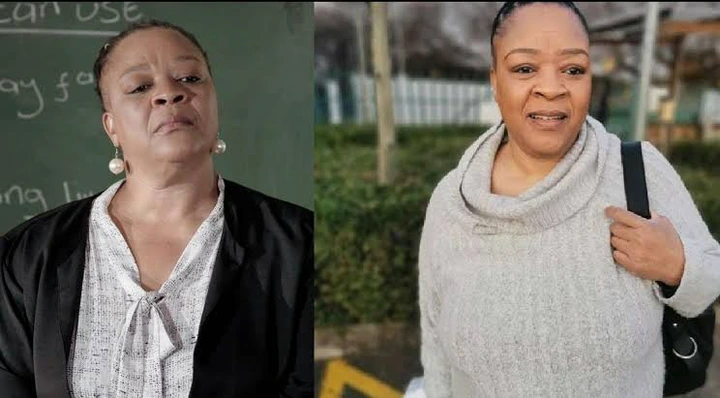 Elizabeth Serunye has become popular after joining SkeemSaam. In SkeemSaam, a lot of followers has been loving her acting Skills. Viewers have been giving Elizabeth Serunye and the veteran Sello Maake-KaNcube for playing the best and important role in SkeemSaam.
In SkeemSaam:
Elizabeth Serunye who is currently laying the character of Jacobeth Thobakgale and Sello Maake-KaNcube who is leading the role of Professor Kganyago, have been receiving flowers from their fans. SkeemSaam fans and followers are wondering whether Jacobeth will sign the papers or not.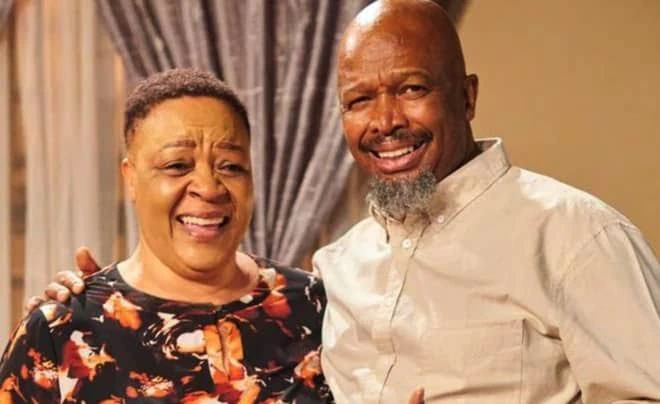 Mr Kganyago is determined to clean out Jacobeth's money and by the time he leaves her, she will be left with nothing, and it's then that she will think of what Lizzy was trying to warn her from him.
Jacobeth is head over heels in love, and she can't even see that the pictures are from the Internet. Mr Kganyago have applied for a loan using Jacobeth's details, and what is left is to get her signature. SkeemSaam fans and followers are in debates whether she will sign the papers or not.
December SkeemSaam Updates: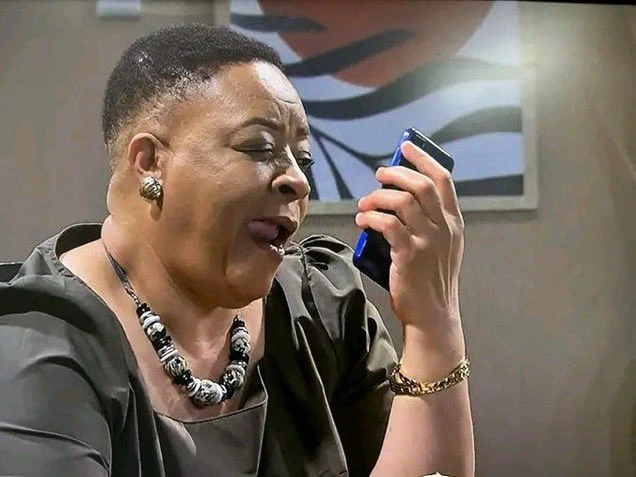 Friday 16 December 2022
On Friday, it's Jacobeth's engagement party and the party is going turns out to be a laughingstock for her as Professor Kganyago will not show up.
Monday 19 December 2022
Jacobeth is going to be a laughing stock to her enemies like Alfred Magongwa. At least her daughter Elizabeth will remain there for her.
Wednesday 21 December 2022
Jacobeth will apologise to Elizabeth for not believing in her. She is left with restoring her power and justice.
Thursday 22 December 2022
Jacobeth's is haunted by Mr Kganyago's disappearance.
Monday 26 December 2022
Jacobeth is devastated and is out of her knees after Mr Kganyago disappears into thin air without a trace.
Tuesday 27 December 2022
As if it's not enough, Luc strike again after he makes calls to Elizabeth to officially put Jacobeth in early grave.
Wednesday 28 December 2022
Jacobeth is left heartbreaking when Elizabeth tell her truth she doesn't want to hear.
Thursday 29 December 2022
Jacobeth receives an unpleasant and manipulative message from Kganyago again.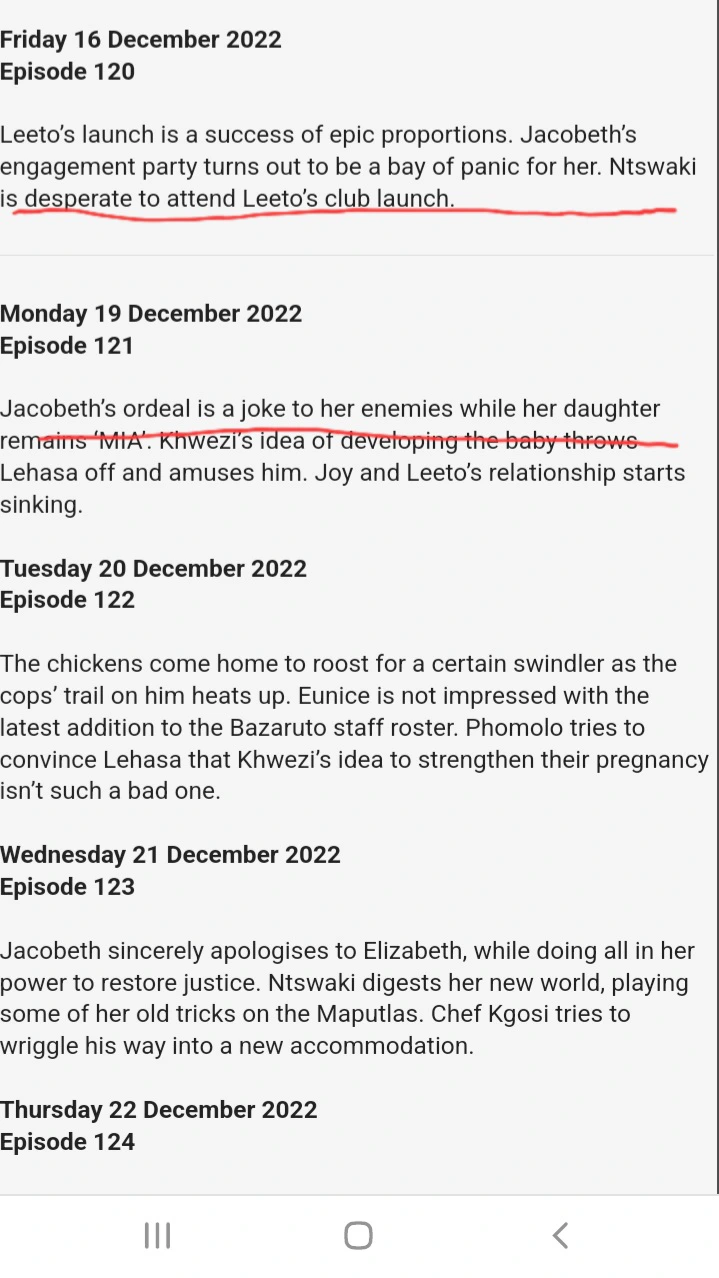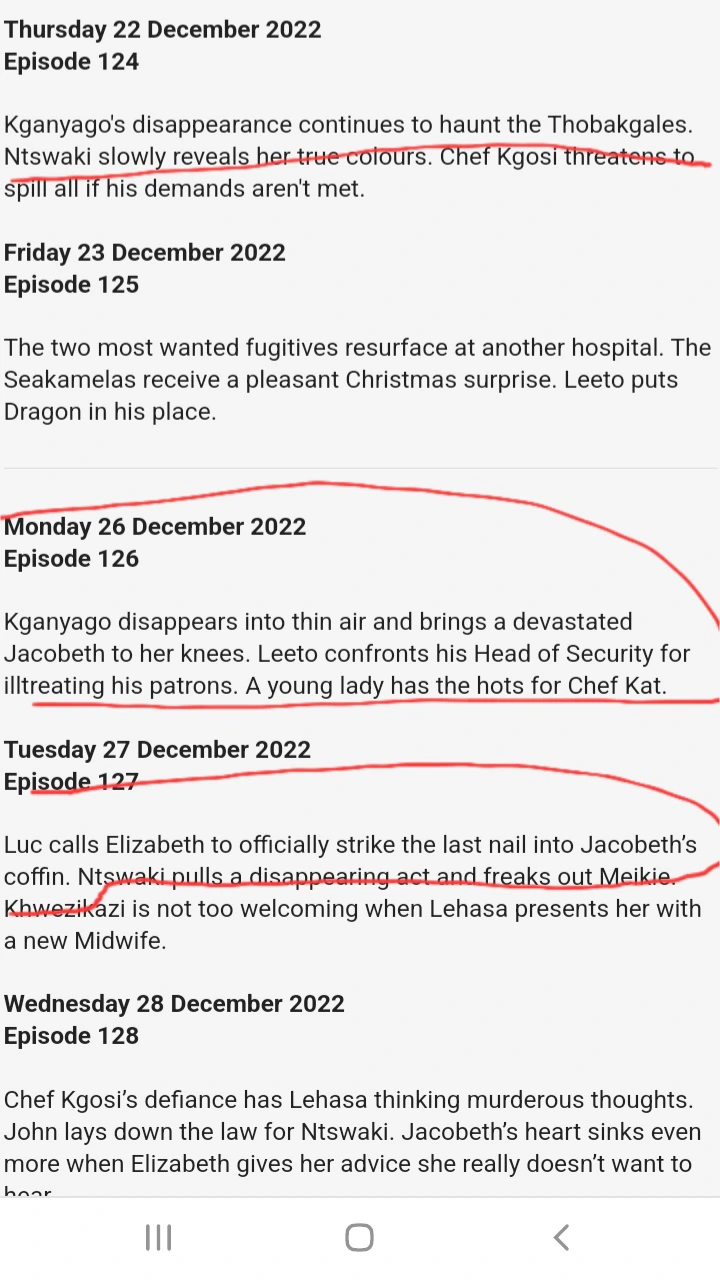 As of 16 December, we're having Jacobeth's engagement party! #SkeemSaam

— Darien | 7000RPM 🇿🇦 #RIPPearlShongwe (@DarienAmos) December 12, 2022
Content created and supplied by: Babe2020 (via Opera News )