Kids quickly obey their dad after murmuring to mum, funny video stirs reactions
Kids Jump Down From Beds, Quickly Obey Their Father After Murmuring to Mum, Funny Video Stirs Reactions, A young couple, Bam and Bri, who always create content around themselves and their kids in a TikTok video highlighted the importance of proper parenting.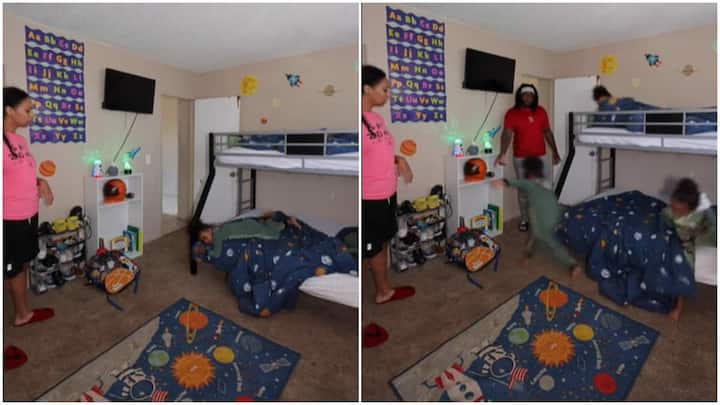 In the clip, the mother walked into the children's room and asked her daughters to get ready for school.
The need for proper parenting
Like kids are wont to do, the girls murmured and refused to get off their beds in the TikTok video. Seconds after, their father came in with a baritone voice, thundering as he ordered them to do what their mother asked.
Without any mark of hesitation, the children jumped off the beds. Though the whole video appears staged, people said it really shows the significance of having both parents involved in their children's lives.
Watch the video below:
`
`
some of the reactions below:
Dr zing comic said:
"A father is very important in every family, you see that, it reset the mind."
Lawrence Mwangi366 said:
"They were ready for school in pajamas already, yes sir."
Joel_abiii said:
"Last child literally parkoured from the top bunk."
ladyk said:
"Daddy voice always make some great impact in the family."
etyworld siad:
"My mom is the father in our house."
Slungile said:
"They just took they bags without anything."