Limpopo man home after 22 years on the Joburg streets
After living on the streets for 22 years, a homeless man in Johannesburg has been reunited with his family in Tzaneen with the help of the Balfour Park community. Hakani Ndlovu, 45, came to Johannesburg in 2001 in search of work, but his situation soon turned dire. Ndlovu survived by begging and taking on piece jobs whenever possible, but the constant harassment from law enforcement meant he could not stay in one place.
He eventually ended up living in makeshift structures around Balfour Park. Fortunately, a few community members noticed that Ndlovu was able to communicate properly and that he could recount how he ended up on the streets. They organised help for him with their local councillor, Belinda Echeozonjoku, who helped track down Ndlovu's family.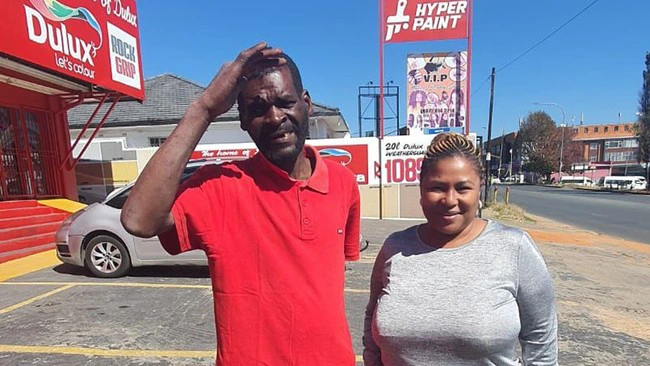 "The community members told me that he was not on drugs, that he was not crazy, and that he could recite his ID number. We bought clothes for him and made sure that he got a proper clean-up; we then placed him on a taxi back to his village," said Echeozonjoku. Ndlovu made contact with Balfour Park residents to inform them that he had made it home safely, and the DA team in Tzaneen also confirmed that Ndlovu had arrived and was well-received by his community.
This heartwarming story sheds light on the issue of homelessness in Johannesburg, a city that serves as the country's economic hub. While homelessness is on the rise, the lack of shelters in the city poses a significant challenge. Despite Ndlovu's struggles, he was able to foster long-term relationships within the community, where residents provided him with clothes, blankets, and meals.
It is surprising that Ndlovu survived for so long without proper support, enduring robbery, assault, and losing his belongings, including his identity document. Every morning, he stood by the robots of Balfour Park shopping mall and asked different people for assistance to go back home.
Source:
The community of Balfour Park in Johannesburg has helped unite a homeless man who had been living on the streets for 22 years, with his family in Tzaneen:https://t.co/wzAz46fpGU

— The Star (@TheStar_news) May 2, 2023
Content created and supplied by: MBCNetwork (via Opera News )