Little Girl Has Mzansi Laughing Out Loud After Saying She Wants a Boyfriend in Video: "Haibo Ngane"
A little baby girl had South African social media users laughing out loud after she was heard saying she wants a boyfriend.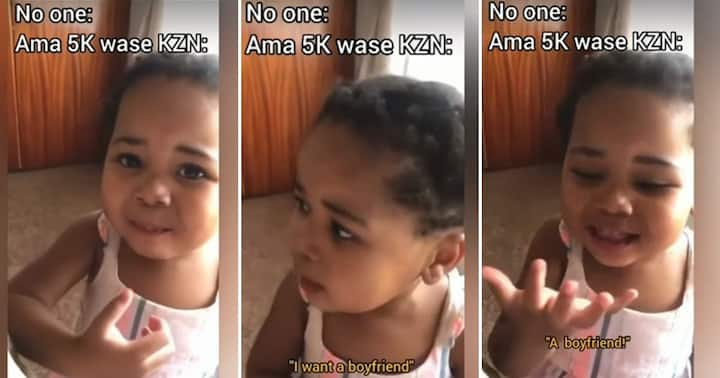 Children often say the wildest things and will leave one wondering where on earth they learned it from. That was likely, this girl's mother's reaction when she was captured on video saying:
"I want a boyfriend," in the most adorable voice at that.
The funny reel was posted on Instagram by @ujjustkidding who captioned the video with a reprimand:
"Haibo ngane."
.
.