Little girls who have been apart hug themselves in video after meeting again
An adorable video of two kids giving themselves a tight hug has been making rounds on social media.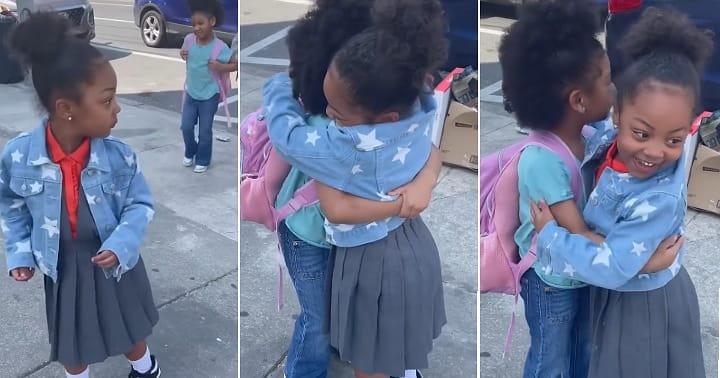 The video which was shared on Instagram by @mufasatundeednut captured the girls running towards each other and hugging themselves.
She immediately ran towards her friend and they gave each other a tight hug all smiles.
People applaud the beautiful friends over their bond
Reacting to the video, viewers have applauded the young girls over the beautiful bond they share with each other.
.
.