Look What Is Happening In Richards Bay, Kwa-Zulu Natal Province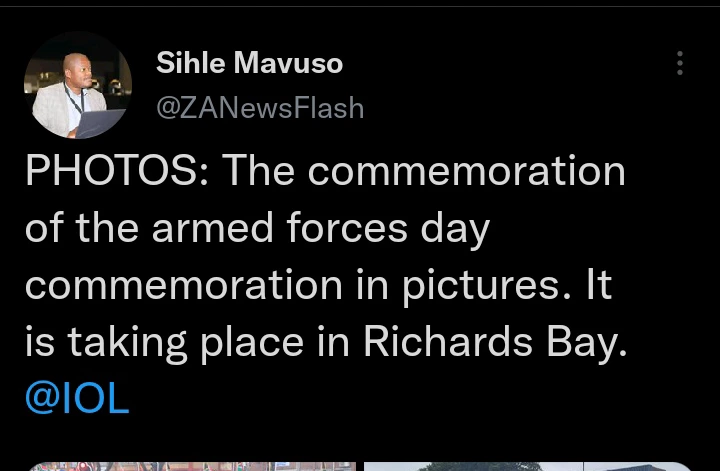 https://twitter.com/ZANewsFlash/status/1627960633009250310?t=LYutguWMW5OnS6kDYqjalg&s=19
President Cyril Ramaphosa is today in Kwa-Zulu Natal province, where the commemoration of the armed forces day is being held in Richards Bay.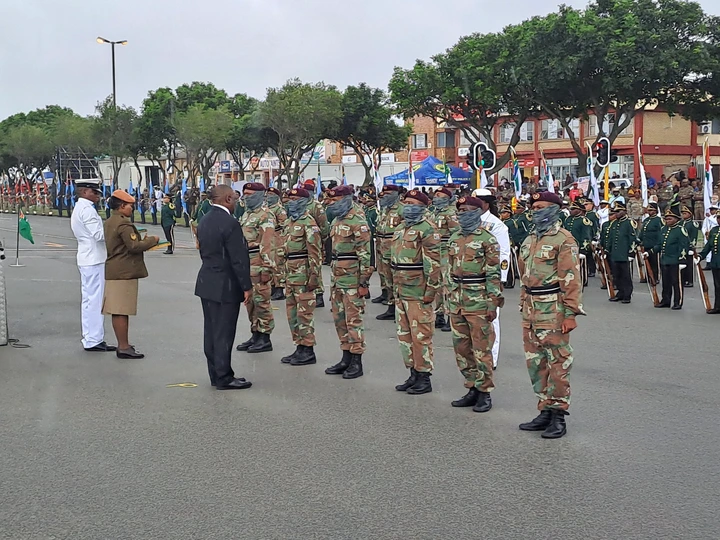 Different army formations were seen marching past president Cyril Ramaphosa at the commemoration of the armed forces day in Richards Bay. The Zulu King Misuzulu KaZwelithini is the guest of the president at the event.
King Misuzulu KaZwelithini was seen arriving with the Kwa-Zulu Natal Premier, Nomusa Ncube-Dube at the commemoration.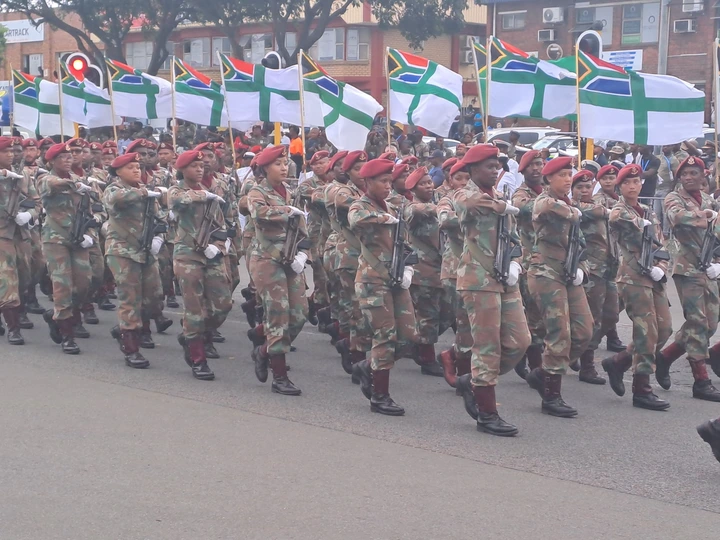 The commemoration started off at a monument where the South African Navy personnel stood guard at eMpangeni world war monument while waiting for president Cyril Ramaphosa to come for a wreath laying ceremony before proceeding to Richards Bay for the the armed forces day event.
When president Cyril Ramaphosa arrived, he was greeted by army generals who were laying wreath at the world war monument. The president also went to hand over awards to army members and their relatives for their various contribution and acts of bravery.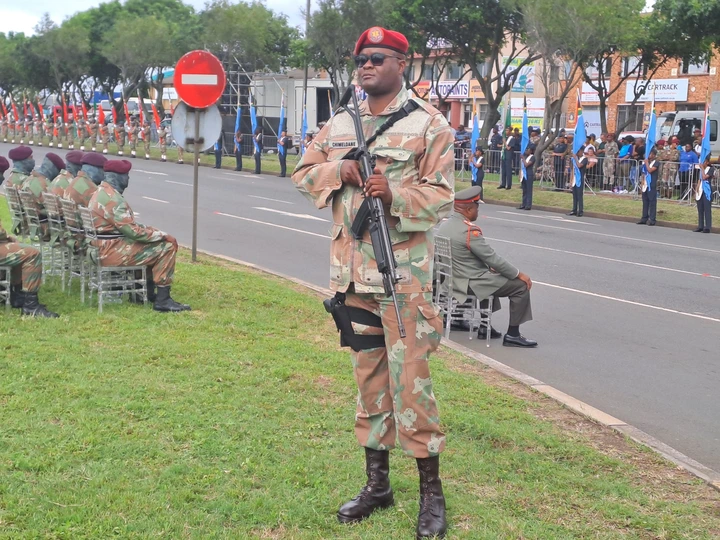 The South African National Defence Forces was also showcasing its arms at the armed forces day commemoration in Richards Bay.
Content created and supplied by: DissentingVoices (via Opera News )