Man riding from London to Lagos treated like 'president' in Mali by kind people
A Nigerian man, Kunle Adeyanju, who has been on a mission to travel from London to Nigeria in 25 days while using his power bike is progressing.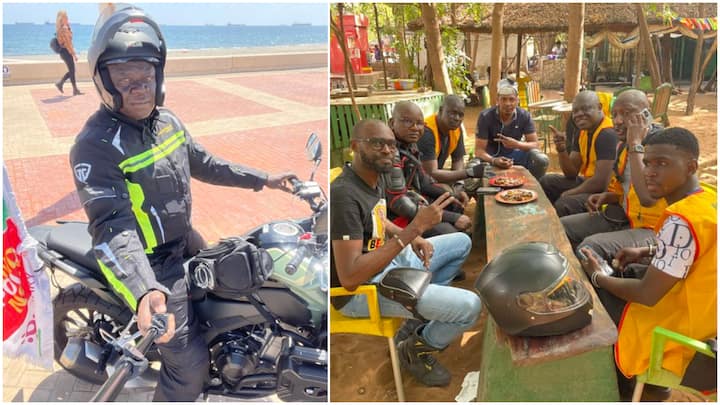 Despite the challenges he has had to face on the road in recent days, the man got to the western part of the continent in record time.
Treated like a king in Mali
Recall that when he got to Mali, he lost one of his wheels as he got stuck. Malian riders showed him much love, travelled for hours, and gave him a replacement.
In a post on Wednesday, May 11, Kunle revealed that the six riders who delivered the new wheel treated him as a king as they gave him a presidential motorcade.
Sharing a photo where they all had lunch, the Nigerian rider praised them, calling the riders "the real deal".
See his post below: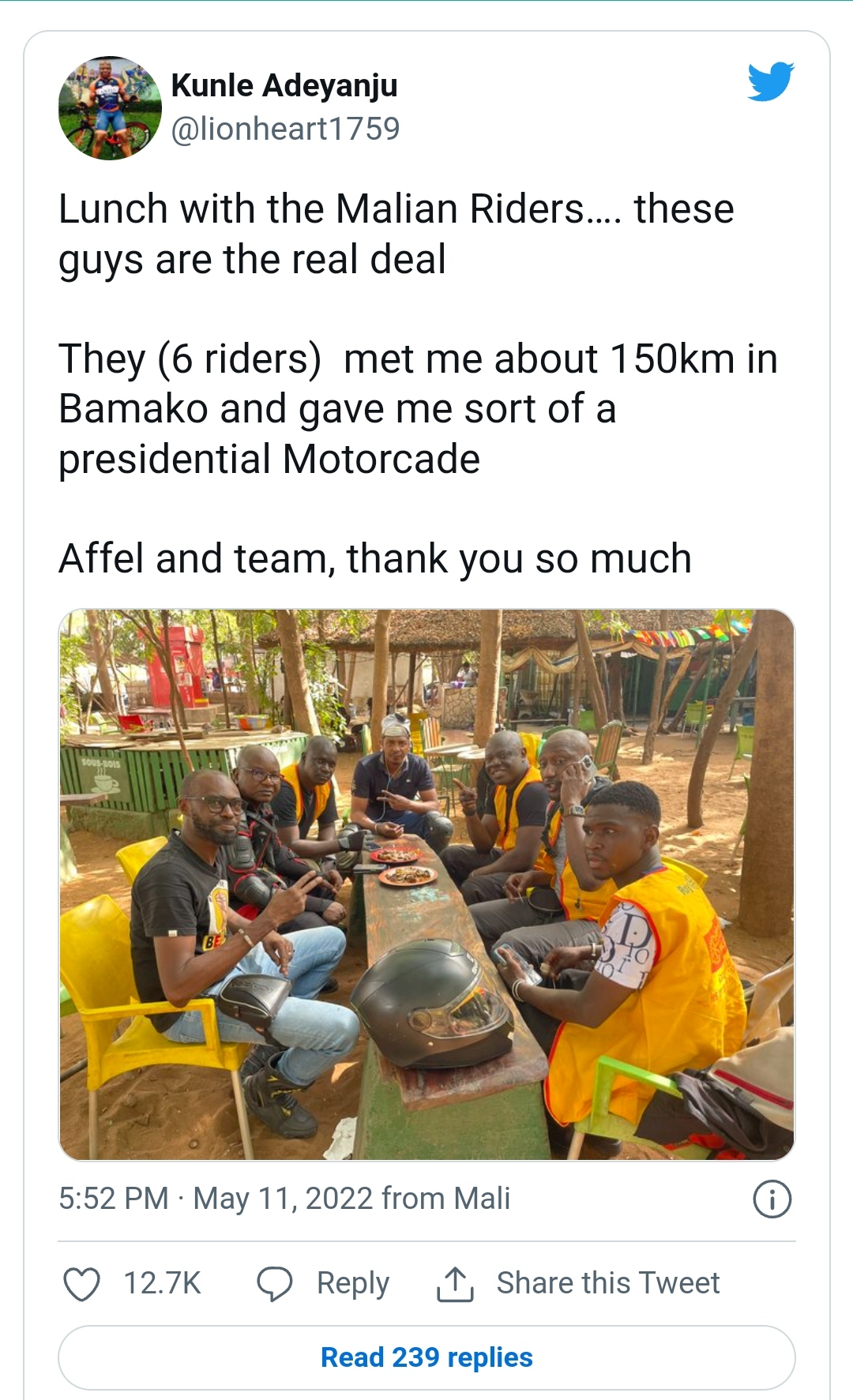 At the time of writing this report, the video has gathered over 12,000 likes with hundreds of comments.
Below are some of the reactions: