Meet Moshe Ndiki's new baby
It is always beautiful to welcome a new baby to any family and this guy has been sharing how happy he is. Tv host and You Tuber Moshe Ndiki has finally he has finally moved on after he lost his other puppy, as he welcomes a new addition to his family.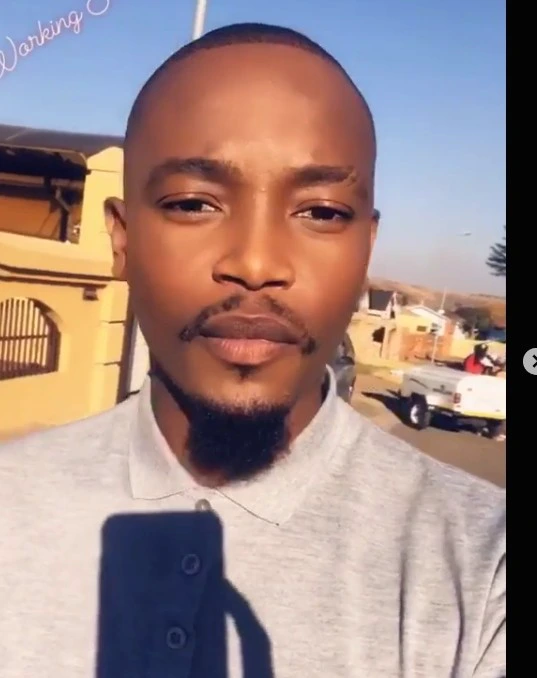 So taking to his Instagram account he welcomed his new baby and we love to see it, Moshe's life is already living soft life, as they went to have breakfast together joined by Vuyo Ngcukana and a friend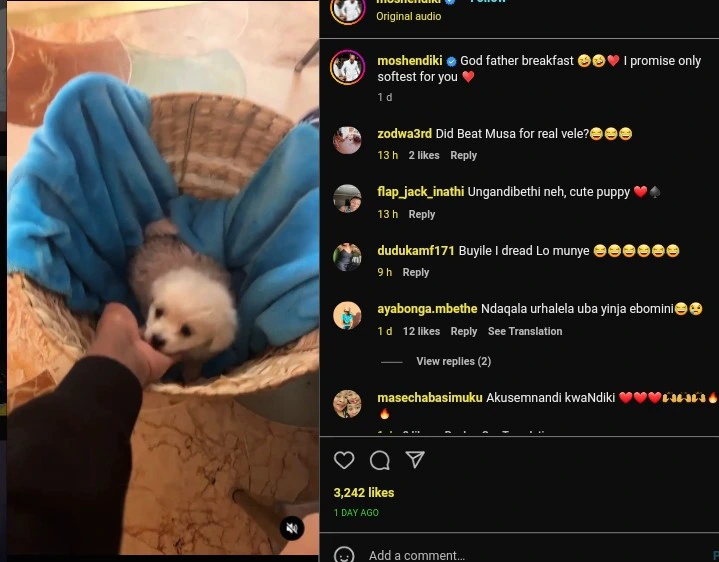 Moshe goes on to post saying : God Father breakfast I promise only soft for you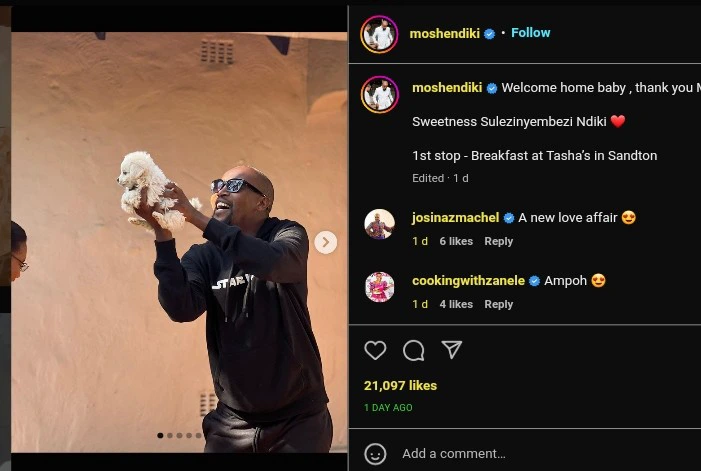 Moshe also.goes on to say : Welcome home baby, thank you Sweetness Suleziyembezi Ndiki, 1st stop breakfast at tashas in Sandton
It is so lovely to him happy again after e ppst his puppy Sugar and now he named his new baby "Sweetmess Sulezinyembezi Ndiki" meaning he's now happy again.
Content created and supplied by: Deesphe (via Opera News )