Minnie Dlamini 's outfits after she separated with her husband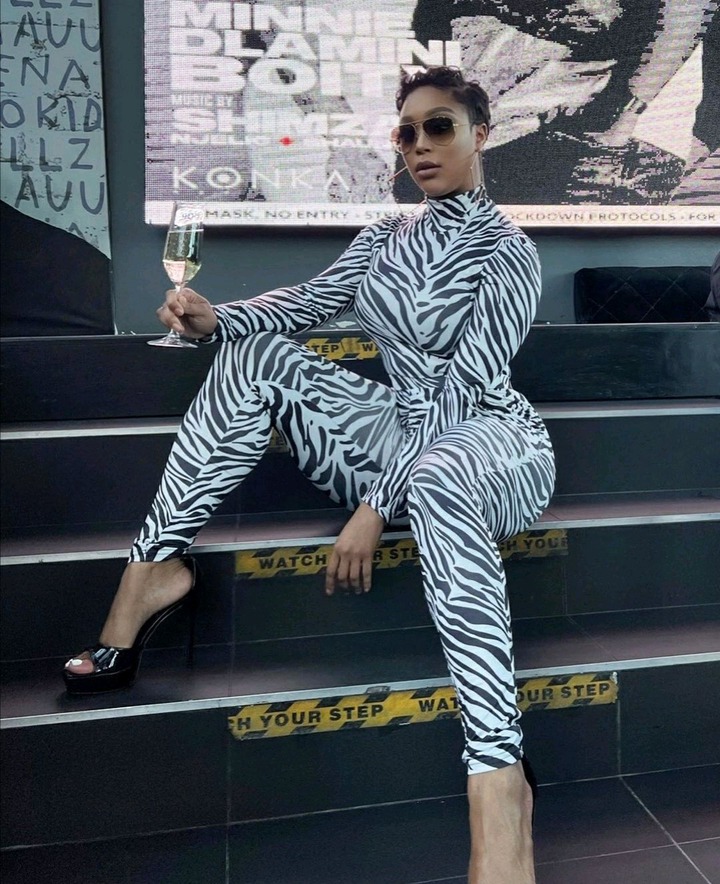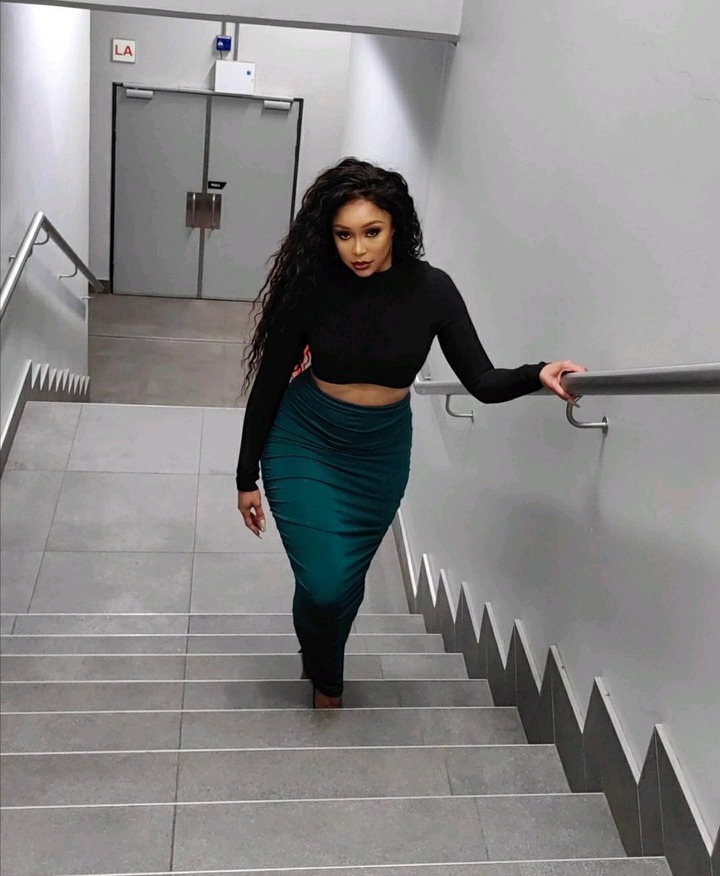 The media stardom of Minnie Dlamini began more than a decade ago. She put in her time and effort, and now she is one of Mzansi's top celebs. She married her longtime boyfriend Quinton Jones more than five years ago. This couple had the most extravagant and beautiful wedding anyone has ever seen. The couple's nuptials were also captured on camera for a future reality show. Some time later, the couple welcomed a healthy baby boy. Months Minnie announced they were getting a divorce right after their son's first birthday party.
Minnie opened up about her own feelings of sadness after hearing others discuss their despair as a result of going through a divorce, which is a traumatic experience for any married couple. While everyone deals with separation and divorce in their own unique way, we observed a change in her style on Instagram, back to the clothes she wore before she got married. She's slimmed down and looks fantastic! Look at her in a variety of guises!
During her time at Konka Club in Soweto, she donned this all-black jumpsuit. Minnie posed with a champagne flute in her hand as well. She paired her black heels and hoop earrings with the jumpsuit.
Despite wearing a long-sleeved, black, glittery dress at the wedding of former Miss South Africa Tamaryn Green in Cape Town, Minnie's lovely legs and thighs were on full display.
She also posted a photo of herself on a yacht wearing denim shorts.
One of my personal favorites is the silk white blazer she wore to a formal function; it looked stunning with her diamond necklace and black stilettos.
Her most recent update featured a snapshot of her wearing a white shirt and black garb. It's obvious from the picture that she's slimmed down. The curly weave and dark cosmetics complement her already striking appearance.
Source\shttps://www.instagram.com/
The code was: 9fa9afde4c4f40c98a73c1105814aebb.
"Opera News"
Content created and supplied by: 360News (via Opera News )