Music producer Deetunes welcomes first child with partner
Music producer Deetunes welcomes first child with partner, "music producer, Adesanya Doyinsola, better known as Deetunes, has welcomed his first child with his partner.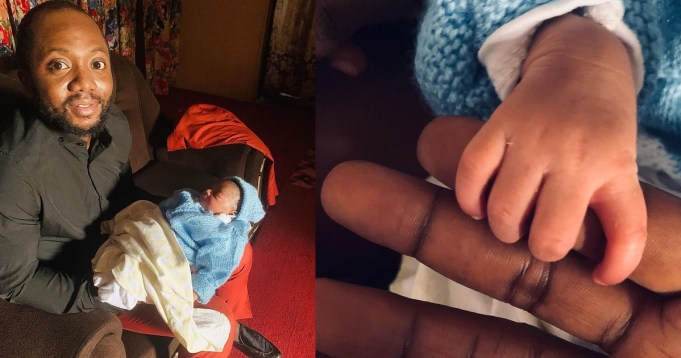 The new dad took to his official Instagram page on Thursday, June 30 to share the good news.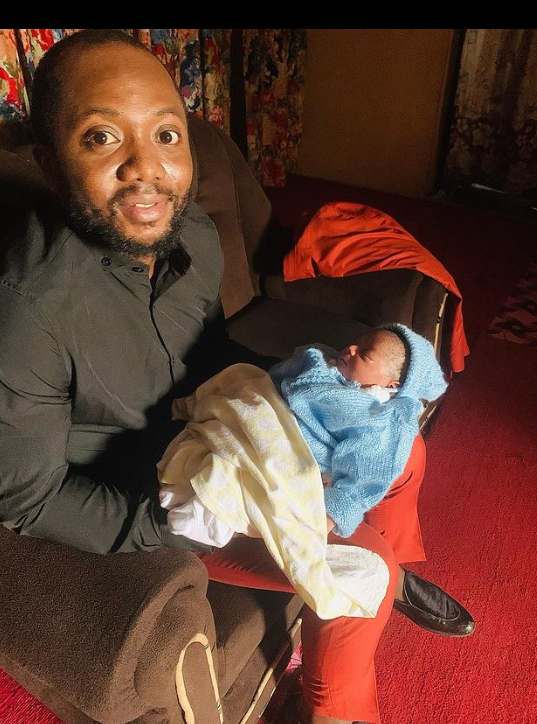 Sharing a photo of himself cradling his new baby, he expressed gratitude to God and his fans and followers for their outpouring of love.
"I AM HAPPY ❤️❤️❤️🎊 I AM THANKFUL 💐💐💐🎊❤️❤️❤️ THANK YOU FOR THE OUTPOURING OF LOVE. CHILD NAMING IS ON SUNDAY . THIS SUNDAY 3RD OF JULY . WOULD BE NICE TO HAVE YOU CELEBRATE WITH US", he wrote.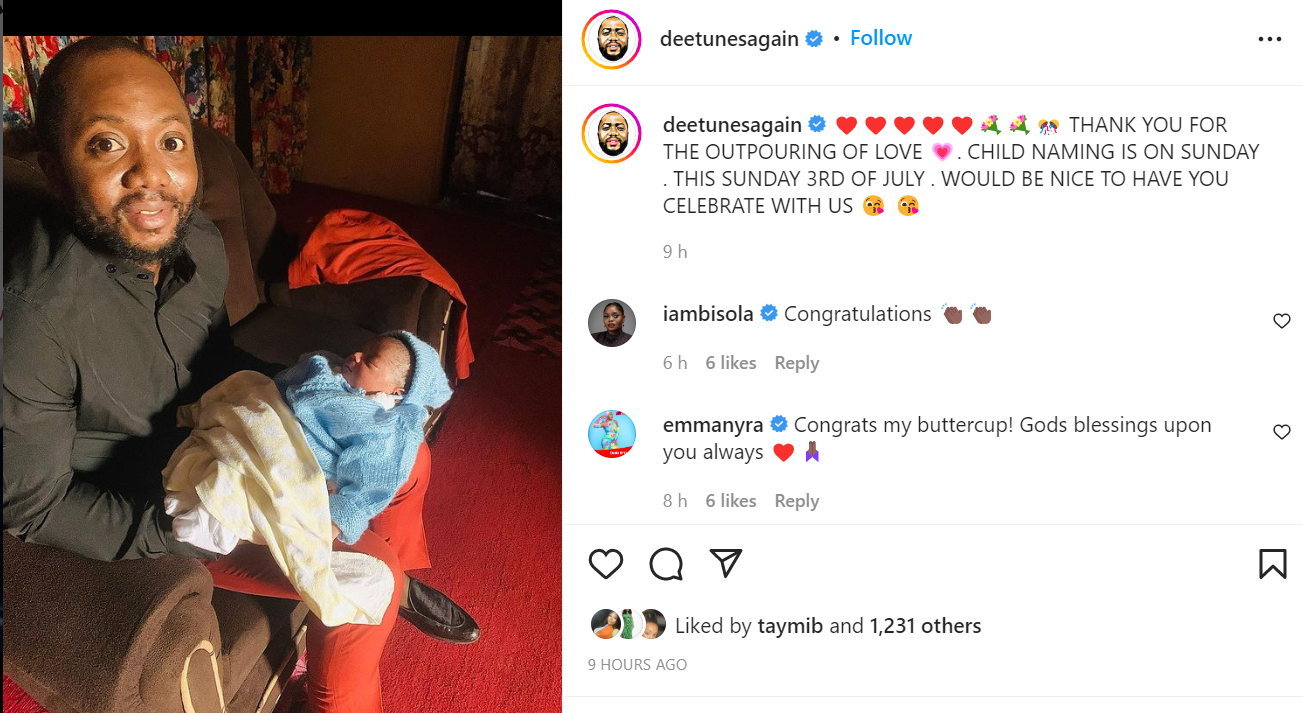 In other news, president Muhammadu Buhari has urged Nigerians in the diaspora to always remember to contribute to development of the nation.
Buhari made this appeal during a meeting with some selected Nigerians in Lisbon, Portugal, on Wednesday June 29. He enjoined them to continue to be ambassadors of Nigeria in their actions and character.
Speaking further, the president urged Nigerians in diaspora to ensure they use social media platforms to promote national unity and not incite hate.
The statement released by his media aide, Garba Shehu on Thursday June 30, read,
"In every field of human endeavour, be it the creative industries, sports, health, academia, Nigerians in the diaspora have thrived and leveraged their skills to raise our country's profile higher, economically, socially, technologically, and culturally.
"It is for these reasons that this Government established the Nigerians in Diaspora Commission (NiDCOM) to facilitate and support your engagement with our country for a win-win outcome in our effort to keep Nigerians united at home and abroad.
"You must continue to be our ambassadors-at-large in your comportment, actions, and character. You must excel and be the best in all your endeavours. While here, you must also not forget home as you are the example we want to project to the rest of the world."