My dogs are your great grandkids: Cuppy tells grandma, leaves old woman baffled
DJ Cuppy Shares Grandmother's Baffled Reaction in Funny Photo After Saying Her Dogs Are Her Great Grandkids, Popular Nigerian singer, DJ Cuppy, has continued to share some of the funny moments she had with her grandmother on her 90th birthday.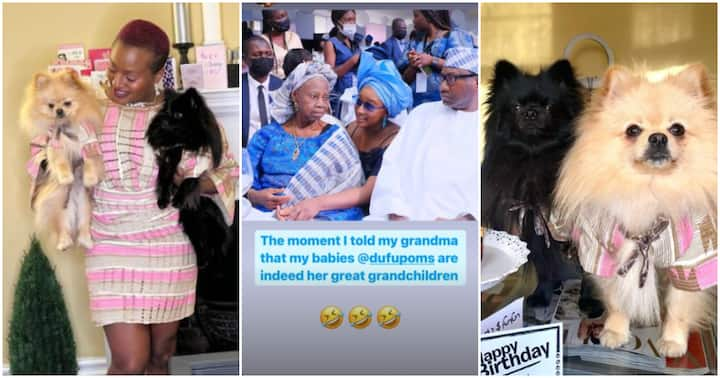 The billionaire's daughter shared some snaps on her Instagram stories and one of them was a photo of her grandmother having a baffled look on her face as she talked to her.
In the photo, Cuppy knelt in between where her grandma, Lady Christine Doja Otedola and her billionaire father, Femi Otedola, sat as she talked to the old woman.
The celebrity disk jockey noted that her grandma's facial expression was because she had told her that her dogs, Dudu and Funfun, are her great grandchildren.
See a screenshot below: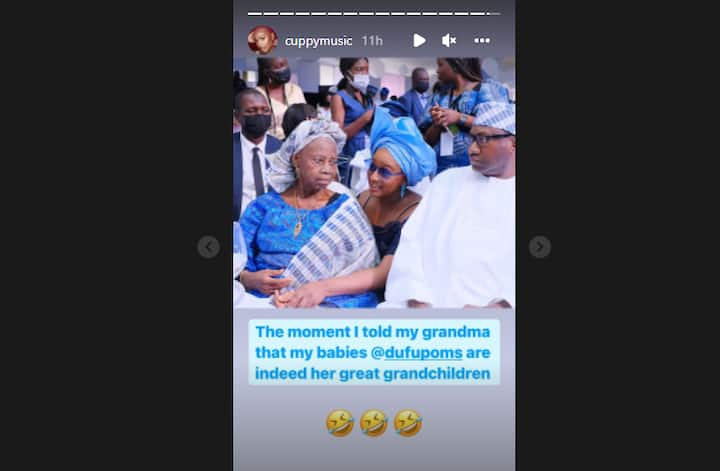 See photos of Cuppy's dogs below:
`
`