Neo Akpofure Revealed The Type of Young Man Raised by His Mother as he Shared New Photos
Neo Akpofure is a very stylish young man who is a good dresser and likes flaunting his hot looks on his Instagram page, the former Big Brother Naija reality star in a new post that demonstrates his stylish nature had revealed that " mother raised a stylish gentleman " in a post that portrayed him looking quite flamboyant and gorgeous in a beautiful outfit, that suits his style.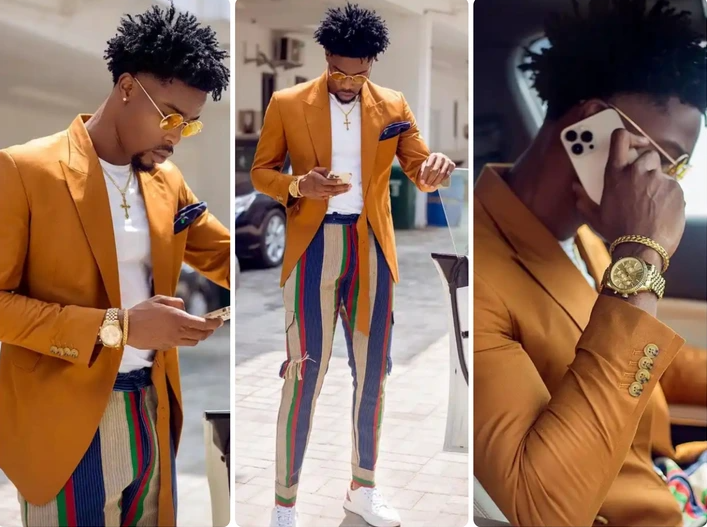 The reality star showed how colorful he can be in his outfit with his pants looking like a shade of a rainbow, while the brown coat he wore gives him the look of a gentleman who is about to walk s bride down the isle. Indeed, Bro has proven himself to be such a stunning young man, who doesn't shy away from showing how glamorous he can be with his very fine display on his official Instagram page.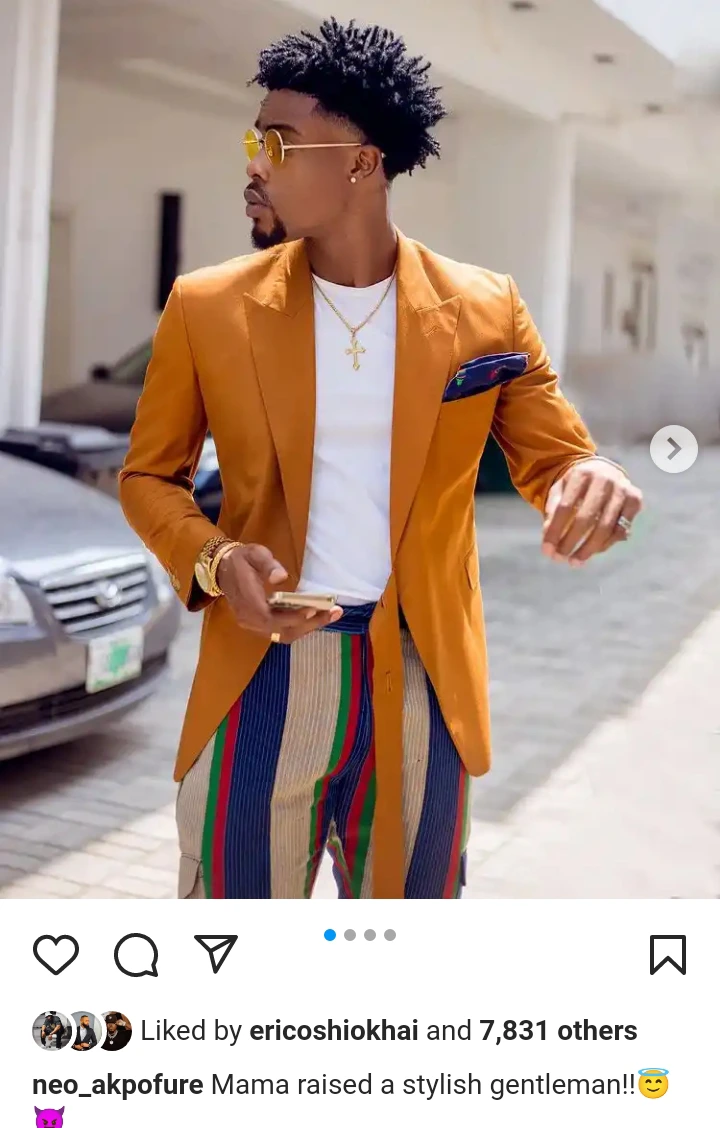 Neo Akpofure has often showed that he is a stylish young man who has a knack for showing so much swagger I. his post, he indeed knows just how to turn up at any point in time just to show off his fine self, just as he did in the images that formed this post, he was able to show that he is a good dresser, and will always get the deserving attention for his post, whenever he makes anyone online.