'New Month, New Goals' – Regina Daniels Says In Latest Post As She Drops Stunning Photos
Nigerian actress, Regina Daniels has taken to social media to share some stunning photos of herself.
The beautiful actress and mother of one shared these photos on her verified social media handle on the popular social media platform, Instagram.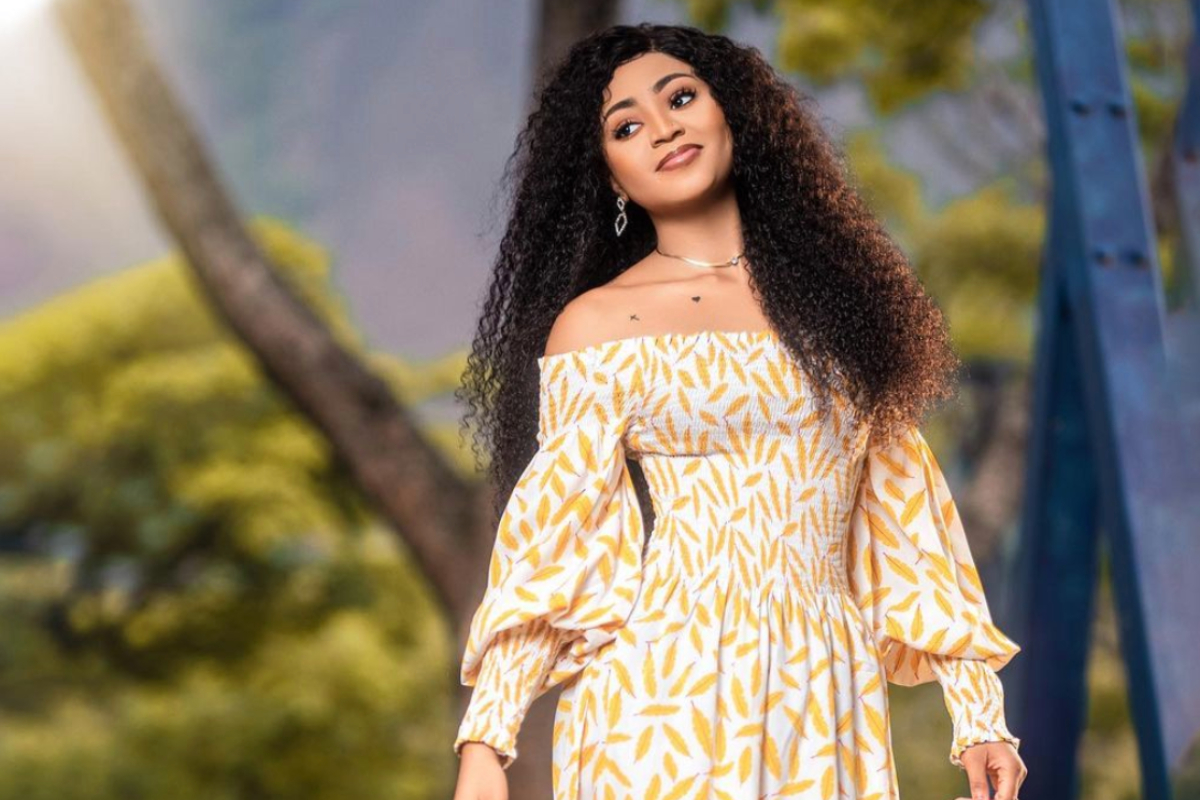 As a caption, she indicated that new month and she has new goals. The full caption to the post reads;
"New month ….new challenges….new hopes…..new goals 🤗"
https://www.instagram.com/p/CSCS_ueDWT9/
This comes after her sister, Destiny penned down an adorable message to celebrate her.
The post was made by the young brand influencer and brand ambassador on her personal social media handle on Instagram.
This comes after her sister launched her new venture, Regina Daniels Fashion. The post she made reads;
"My gift from @reginadanielsfashion
So happy and proud with the achievements you've made so far, I pray God continues to guide you and make you happy.😍😍 @regina.daniels"
The post got some reactions and some of these reactions are;
regina.daniels -My baby!!!! You are my own and I love you ❤️❤️
king_charliemontana – I got mine yesterday too😍😍❤️❤️
officialangel_poshest – Same voice thu👏
yes_iamolukiss – So beautiful ❤️
hoteyez4me2uv – Regina sent mine biko😢😢😢😢😢😢😢
john.maryjane.94 – Awwwww this is wonderful ❤️ enjoy your big sis
fabmomjay – Congratulations to her❤️❤️
adulojufamily1 – I love you😢❤️