Newest chrome nail art designs – 70+ Designs
Chrome nail art designs or mirror nail polishes are known to be reflective, metallic nail polishes that feature various different shades. What we love about this design the most is its versatility: you can easily wear it on its own or style with other nail art designs, such as marble or matte nails.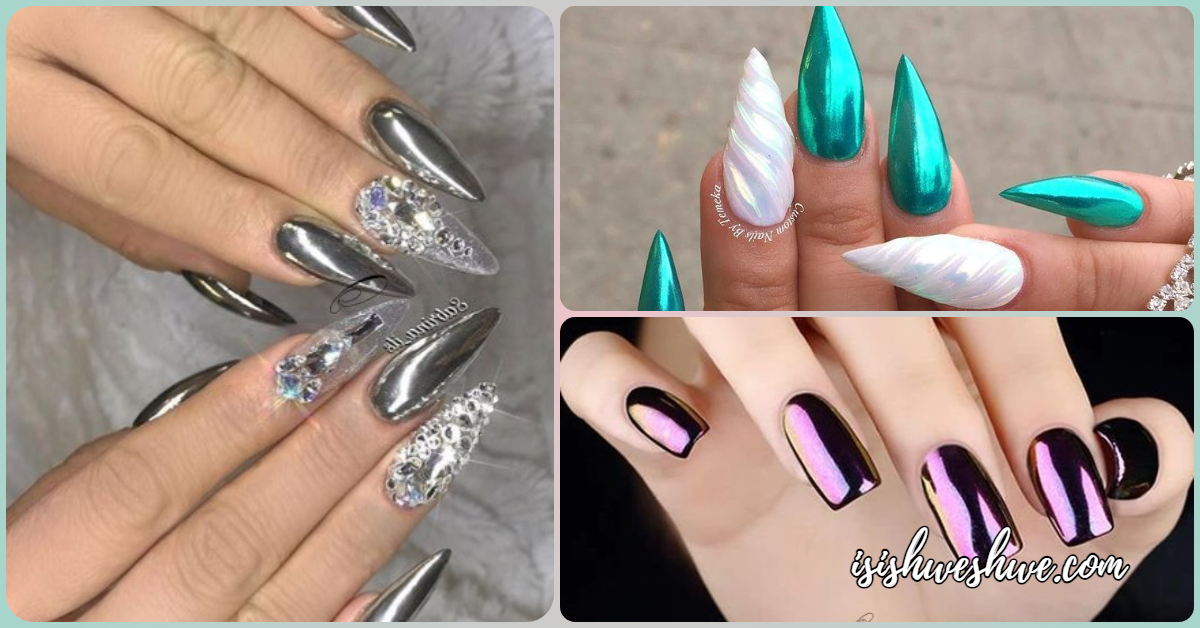 It is definitely an edgy and modern choice, and it takes confidence to rock it, but you are guaranteed to fall in love with it! To recreate this nail art, we recommend searching for a chrome nail polish, or for metallic chrome nail stickers if you'd like to spare time and effort with the application process.
On the other hand, if you would like to sprinkle just a bit of chrome shine to your manicure, buy some metallic detail stickers or a chrome powder, which you can easily tap on your polish to make it reflective.
Marble and silver together is an amazing combination, whether with clothes or accessories or with nail art designs. This beautiful manicure combines the classic black, white, and gray marble nails with silver chrome polish. To get the perfect marble look, try out nail stickers!
Newest Chrome Nail Art Designs
Chrome nail art designs 2020