Newly married Hausa actress, Haleema Atete shares new photos on Instagram
The popular award-winning Hausa actress, social media influencer, brand ambassador, entrepreneur, and philanthropist, Haleema Atete, whose real name is Haleema Yusuf, recently delighted her fans after she took to her official Instagram handle and shared new photos of herself amidst her family, friends, and well-wishers who attended her marriage ceremony.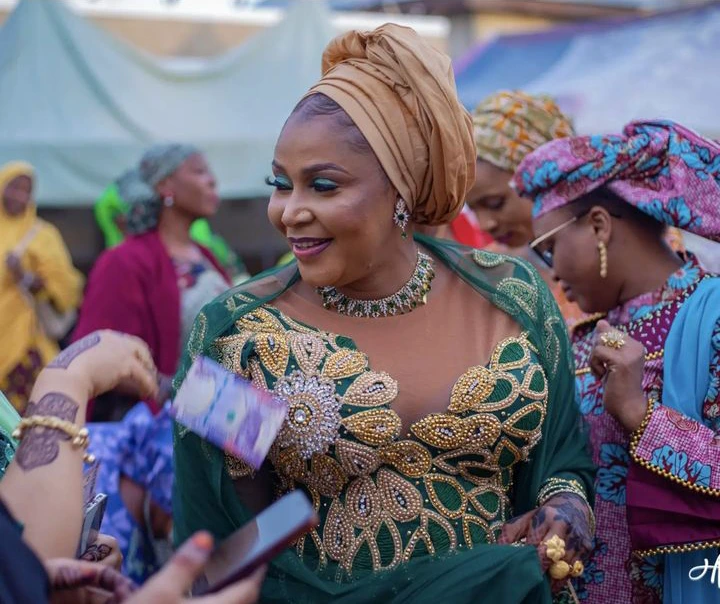 In the photos, Haleema Atete, who married last week, could be spotted wearing a fashionable green and gold lace outfit with a head tie that looked adorable on her. On her neck was a beautiful necklace that matched the sparkling design of her outfit. She had nicely done makeup and a stylish henna design on her hands that portrayed her dazzling appearance.
While sharing the photos, Haleema Atete used a caption that says,
"Ya Allah, we have nothing except what you grant us; we own nothing except with your permission; and we know nothing except what you show us. May Almighty Allah grant us the best of possessions and knowledge, as well as wisdom that leads us and our entire families to paradise. Amen."
Check out the photos and the caption below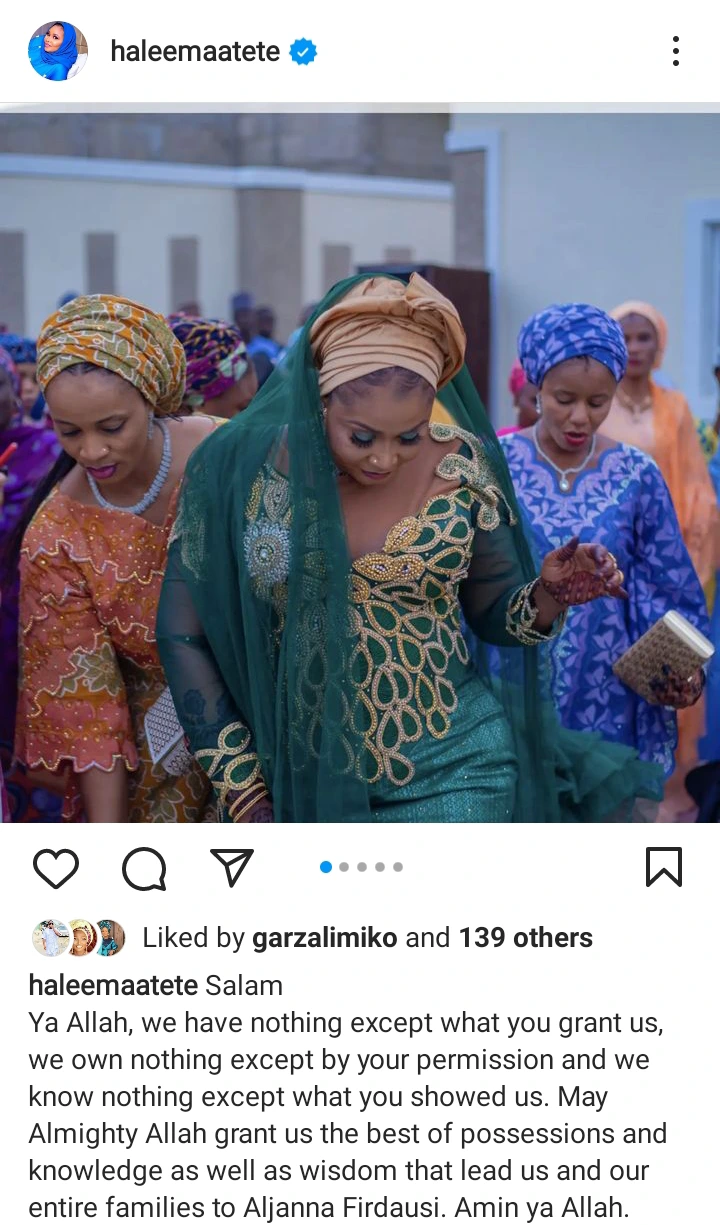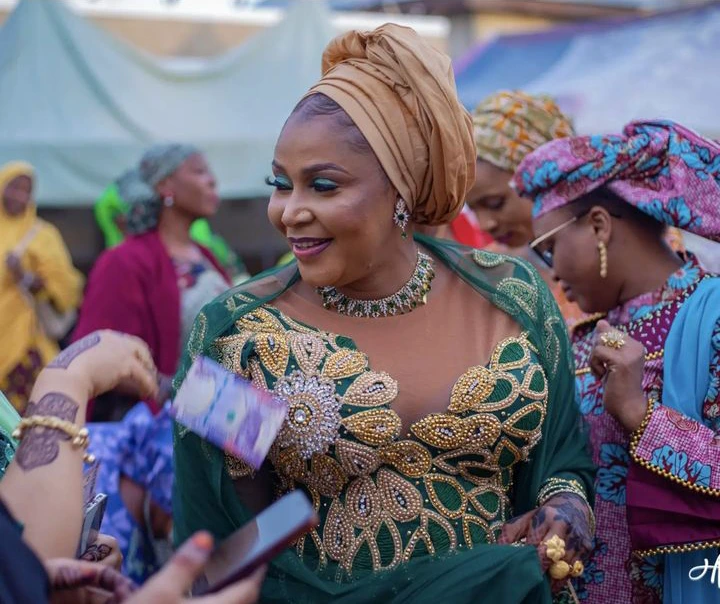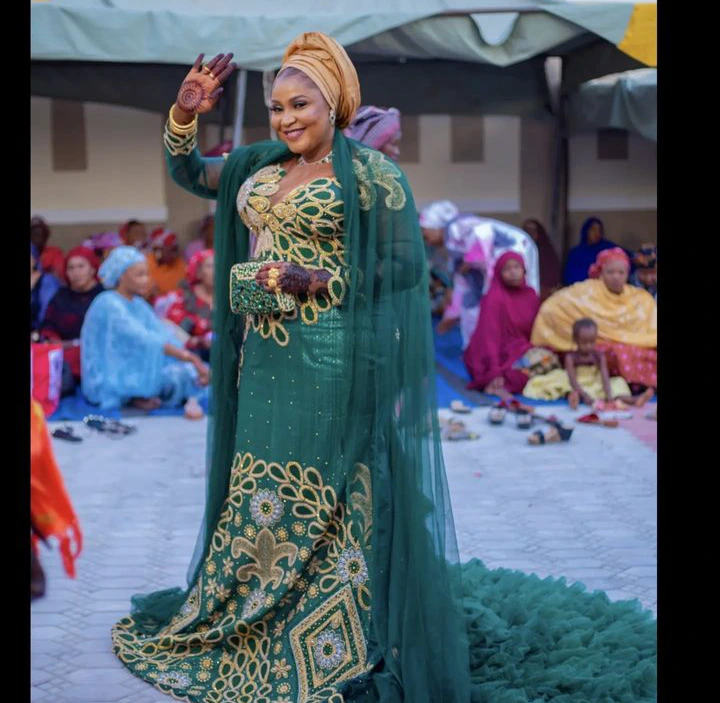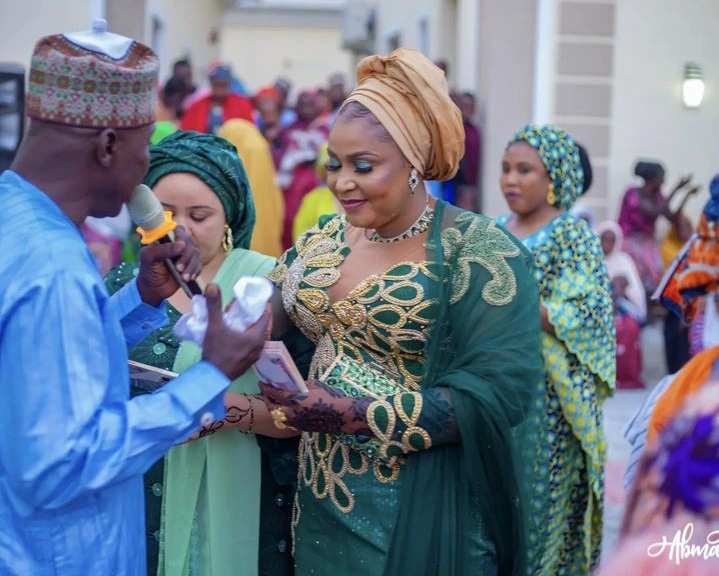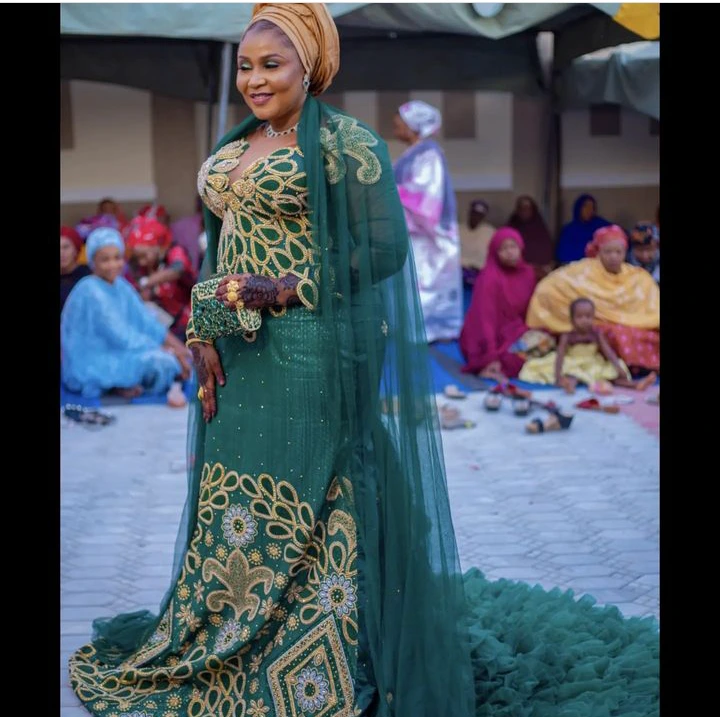 These stunning photos, along with the caption, have triggered a lot of reactions from her followers, many of whom came across the post quickly rushed to the comment box and expressed their compliments towards her, with the majority wishing her a happy married life.
What can you say about these stunning photos of Haleema Atete?
Share your thoughts in the comment section.
Content created and supplied by: Zamlist3 (via Opera News )