Nigerian man meets pretty lady inside comment section on Facebook, marries her
Nigerian Man Who Met Pretty Lady Under Facebook Comment Section & Married Her Narrates His Love Story, A Nigerian man, Oloyede Godwin Gideon, has in an exclusive message sent to Legit.ng revealed how he met his wife, Talatu Precious Mohammed Akpa.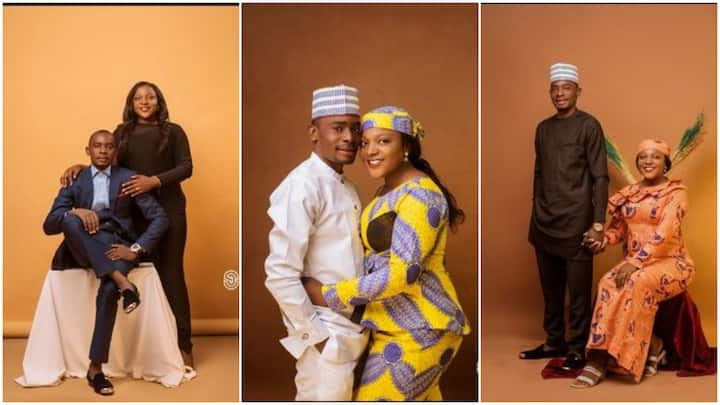 Oloyede said that he met his wife in a Facebook comment section . He added that it was in that place they had their first conversation.
We met and later married
After three months, fate brought them together as they met at a wedding function. It was at the venue that they exchanged contacts.
Within a year, they set out to plan their wedding. The young man also sent their lovely pre-wedding photos.
A part of his message read:
"Actually we meet on Facebook and our first conversation was on a post you posted. I can't remember the post. After three months later we meet on a wedding that's how we exchange contact…"