Nigerian man paints popular American actor, 'wears' him Isi agu cloth & Igbo cap
Nigerian Man Paints Popular American Actor Morgan Freeman, 'Wears' Him Isi Agu, Photo Stirs Reactions, A Nigerian fine artist and painter, Onuoha Columbus, has wowed many people online as he painted A-list American actor, Morgan Freeman.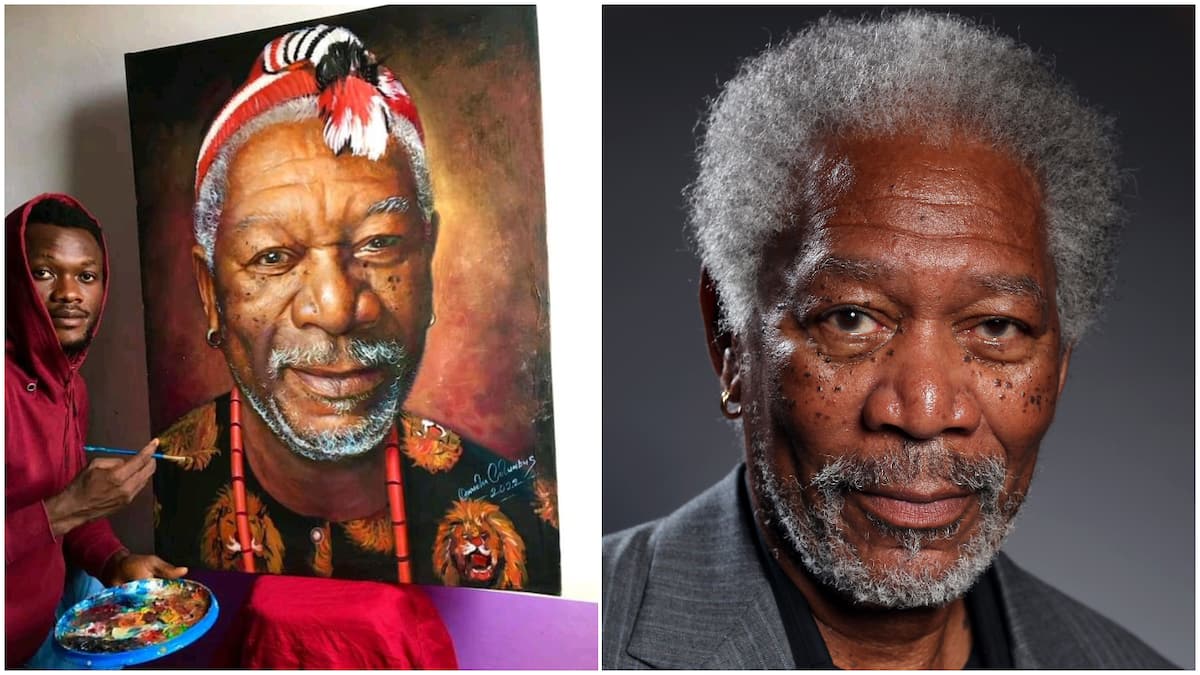 What really got many people talking was that he wore the actor a traditional Igbo cloth known as isi agu to make him look like a Nigerian man.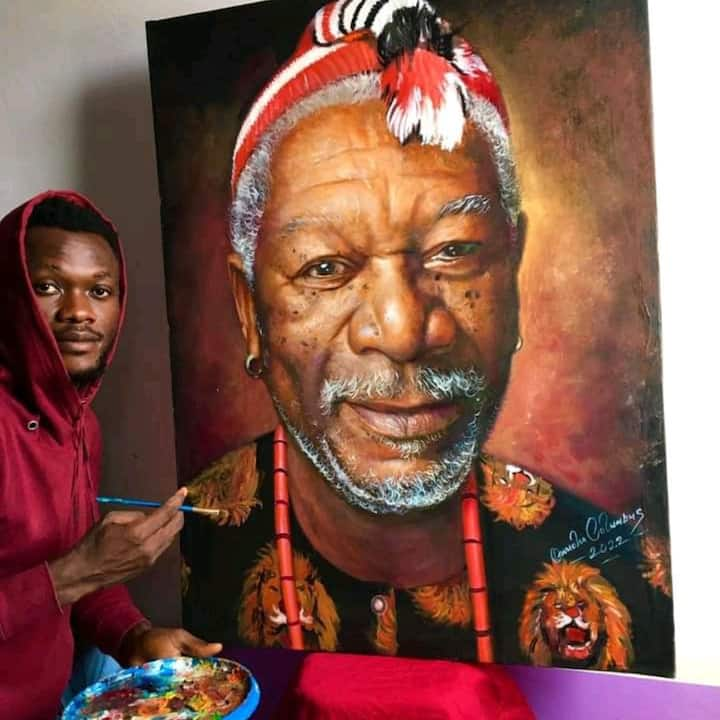 Nigerian version of Morgan Freeman
In the painting, the actor also has a red beaded necklace and cap to complete his looks. Many people went ahead and christened Morgan different Igbo names on Twitter as they tagged his account.
`
I found this art by Onuoha Columbus on Facebook. pic.twitter.com/wcJ97eZnFz

— Marcel Rex🎙 (@marcel_rex) March 6, 2022
`
At the time of writing this report, the tweet has gathered over 19,000 retweets with more than 250 quoted replies.
some of the reactions below:
@ibekemed said:
"Morgan Freeman in Isiagu. Wowww."
@MystiqueDsgn said:
"No be Morgan freeman be dat."
@JasyChilla said:
"The detailing is out of this world."
@ChiddyOff1cial said:
"Morgan Freeman wear isi agu,just negodu."
@Ronin_Yasuke said:
"Morgan Freeman looks good in that Naija drip."
@ChrisOdiaka said:
"Wow! This is so beautiful! @morgan_freeman just crossed the Niger."
@anwana_mercy said:
"Morgan Okoro Freeman."
@J_Chinonso1 said:
"Very well detailed. He even got his earrings on and still looks like ichie."
@liberateyurself said:
"Awesome work of arts, keep up the good work. Your creativity shall speak for you in high places."