'Obi will share solutions': Reactions as Tinubu's team shares customized phones
2023: Photos of Tinubu's Customized Phones Surface on Social Media, FCT, Abuja – Photos of a customized mobile phone with photos of Bola Tinubu and the All Progressives Congress (APC) logo have surfaced on social media ahead of the 2023 general elections.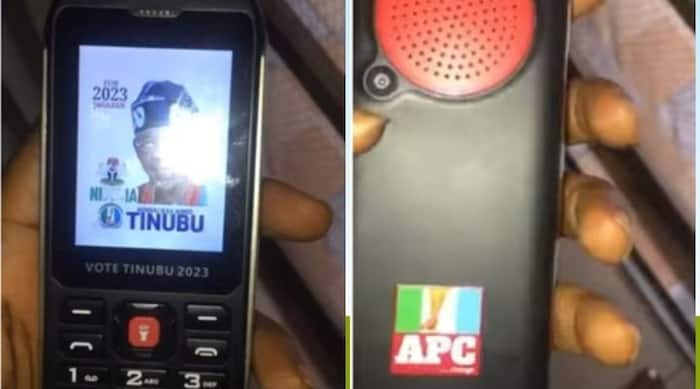 Pictures and videos of the phone have been shared on Twitter by many Nigerians.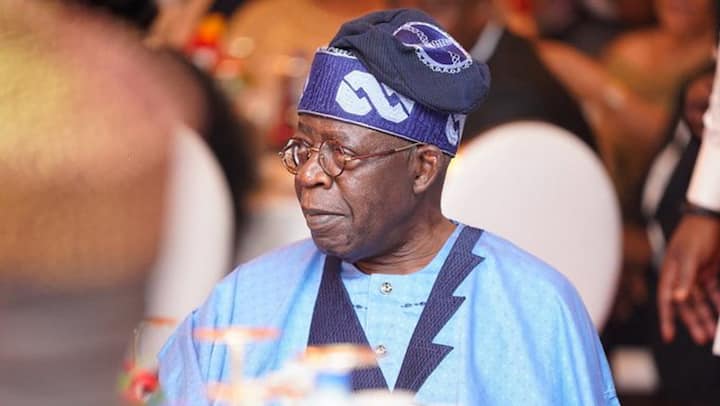 Beneath the screen of the phone is the words 'Vote Bola Tinubu 2023' while at the back, a colourful logo of the APC is visible.
When switched on, the phone user is first 'greeted' with Tinubu's picture, followed by some words which say:
Democracy is based upon the conviction that there are extraordinary possibilities in ordinary people.
The phone also uses two sim cards.
The idea of sharing a phone before elections in Nigeria is a new phenomenon, as in the past, what was shared for potential voters are mostly food items.
Nigerians react to Tinubu's customized phone
As usual, Nigerians have started reacting to the photos and videos of the customized phones.
`
Tinubu's branded Mobile Phone to entice poor Nigerians. These crooks will stop at nothing exerting on Nigerians. https://t.co/c9mJboQb1f

— Austine (@a_hmare) July 7, 2022
`
Osaretin Victor Asemota wrote:
"This is actually brilliant! Lasts longer than food."
Dami Elebe wrote:
"Imagine if this phone doesn't last a year after voting. Or you will have to sell it to buy food but vote Tinubu no be brand."
Tony Bonanza wrote:
"Tinubu will share phones, Atiku will share rice and beans but Peter Obi will share solutions to Nigeria's problems."
Emeka King wrote:
"Even the phone is not even a smartphone to show you that Tinubu is not in the 21st century. Tinubu has already detached from reality."
`
Imagine powering your phone and the first thing that shows up is Tinubu's face, may God forgive you, may God never allow that phone to power again… pic.twitter.com/CQsmfx8pg6

— £M£KA (@EmekaVa60617295) July 7, 2022