Open your marriages and share your talent anyhow: Actress Mary Njoku tells men
Nollywood actress and filmmaker, Mary Remmy Njoku, has waded into the Yul Edochie saga which has been trending on social media since yesterday.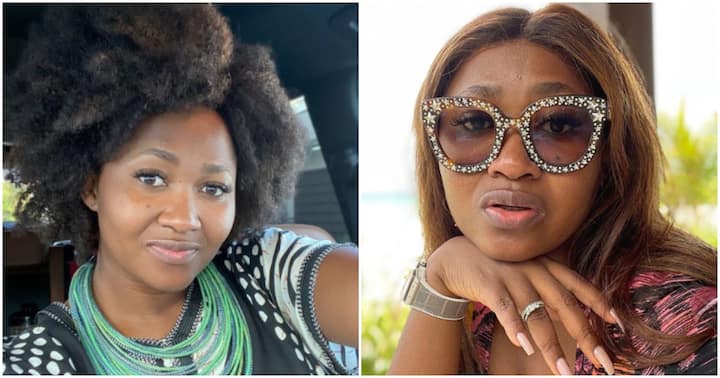 According to Mary, married men whose wives cannot satisfy in the other room should open their marriages, and with their wives' blessings, do whatever they want.
She continued by saying that the wife will also have the opportunity of helping herself outside with the husband's blessings.
The mum of four also added that being with one man is boring as well, but most women stay because of the love they have for the man.
"At all times, the couple have to WORK together ✊It's amazing what you can achieve when you are in WORK TOGETHER ‍♀️‍♀️‍♀️‍♀️‍♀️Happy Husband, Happy Wife, mentally healthy kids!!"
.
.
Nigerians react to Mary's post
massage_and_fitness_lagos_abj:
"Women are going through alot. Y'all better start enjoying your lives too. 2 can play the game. "
olufunmilola._:
"The difference is that your woman stops loving you the moment she starts cheating.:
bo_he_mian:
" a partner who cheats without consent has already opened the marriage sef. This is why I never ever blame the cheating partner of a cheat… It's fair already."
jane_uche478:
"Exactly my thought, nobody said don't marry 100 if you want too. Let's talk about it. Me too would find my own balance. Simple."
anniemoses47:
"One bottle of beer for you,well said "