Police Arrest Man Who Beat His Wife To Death Over N1000 In Adamawa
Usman Hammawa, a civil servant, was apprehended by the Adamawa State Police Command for reportedly murdering his 36-year-old wife.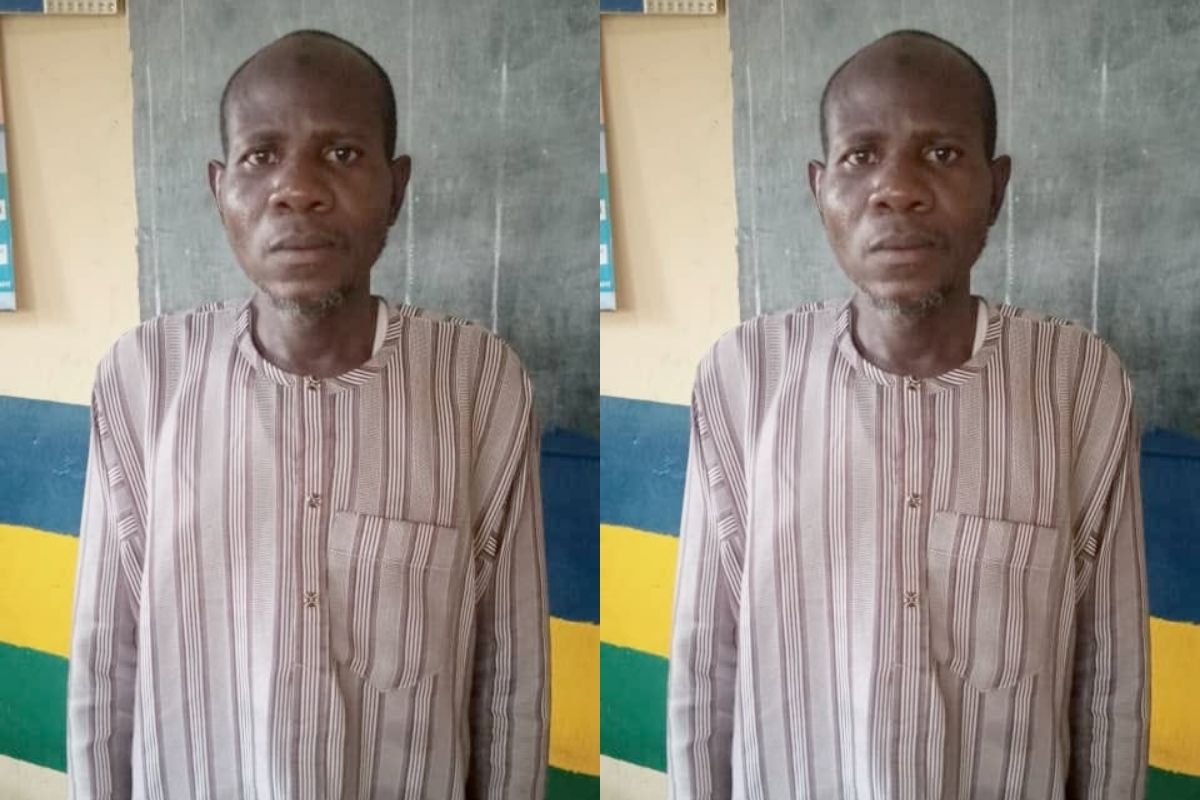 The suspect was apprehended on Thursday, July 22, in Ganye Local Government Area of the state, according to DSP Suleiman Yahaya Nguroje, the command's spokesperson.
According to Nguroje, the suspect killed his 16-year-old wife by slamming her head against the wall after she demanded a N1000 reimbursement from him.
"The suspect, Usman Hammawa, resident of Jada Ward in Ganye Local Government Area engaged his late wife, Rabiyatu Usman in a fight following a little argument that ensued between them when the deceased demanded the refund of her One Thousand (N1000) naira from the accused," he stated.
"Angered by her action, the Suspect applied force on his late wife by hitting her head on the wall as a result of which she fell down unconscious and was rushed to the Hospital where she was confirmed dead.
"The Suspect was apprehended by the Police in Ganye Local Government following report received from a relative of the deceased and a good Samaritan.
"Investigation so reveals that the uspect being a Civil Servant with Ganye Local Government Council had five (5) children with the deceased after 16 years of marriage.
"The Commissioner of Police *CP Aliyu Adamu Alhaji, psc* while commending the locals and police for exposing and making it impossible for criminal of such nature to escape justice; however, directed for discreet investigations to be conducted and ensure that the Suspect is prosecuted accordingly," the statement added.
Nevertheless, as part of the state's endeavor to combat criminal activities and other associated offenses, the CP has dispatched officers from the Anti-Homicide Unit to take over the investigation and guarantee that the law is followed.
He also encourages residents to report suspicious individuals in their neighborhoods to the authorities.