PRESIDENT RAMAPHOSA EXPOSED | He was not sick yesterday but look what he was busy doing
Yesterday reports hit the ground that the president of the Republic of South Africa and African National Congress Cyril Matamela Ramaphosa is sick and it is the reason why he's postponing the cabinet reshuffle.
Many people didn't believe him since he has been keeping the South Africans guessing and in dark when it comes to his Cabinet reshuffle.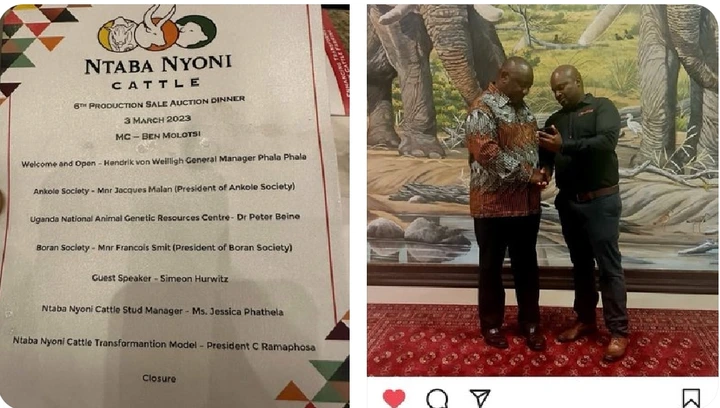 Last night, program of cattle auction hit the social media and shows that President of the Republic of South Africa was amongst the attendees and also at the program.
Angry citizens said:
" The crook is not sick,he have more important things to do ,what a liar he is".
" President Cyril Ramaphosa was serious when he said being the President is SIDE JOB. The country doesn't have a deputy president, and allegedly, he's sick kanti he's on the programme to sell more Ankole's. South Africa, you're on your OWN."
" Instead of cabinet reshuffle the guy decided to lie to the whole nation and said he's not well."
Source: https://t.co/ZfYVrW7M3b
https://twitter.com/MaanoMadima/status/1631756243751542789?t=7fcZXcEGAmOB-yy8ch60rw&s=19
https://t.co/BlF23aymT3
https://t.co/syq3CgFyN4
https://twitter.com/mmodiba10/status/1631753888813514753?t=ru-x9_kFbCh6bitFOTtudg&s=19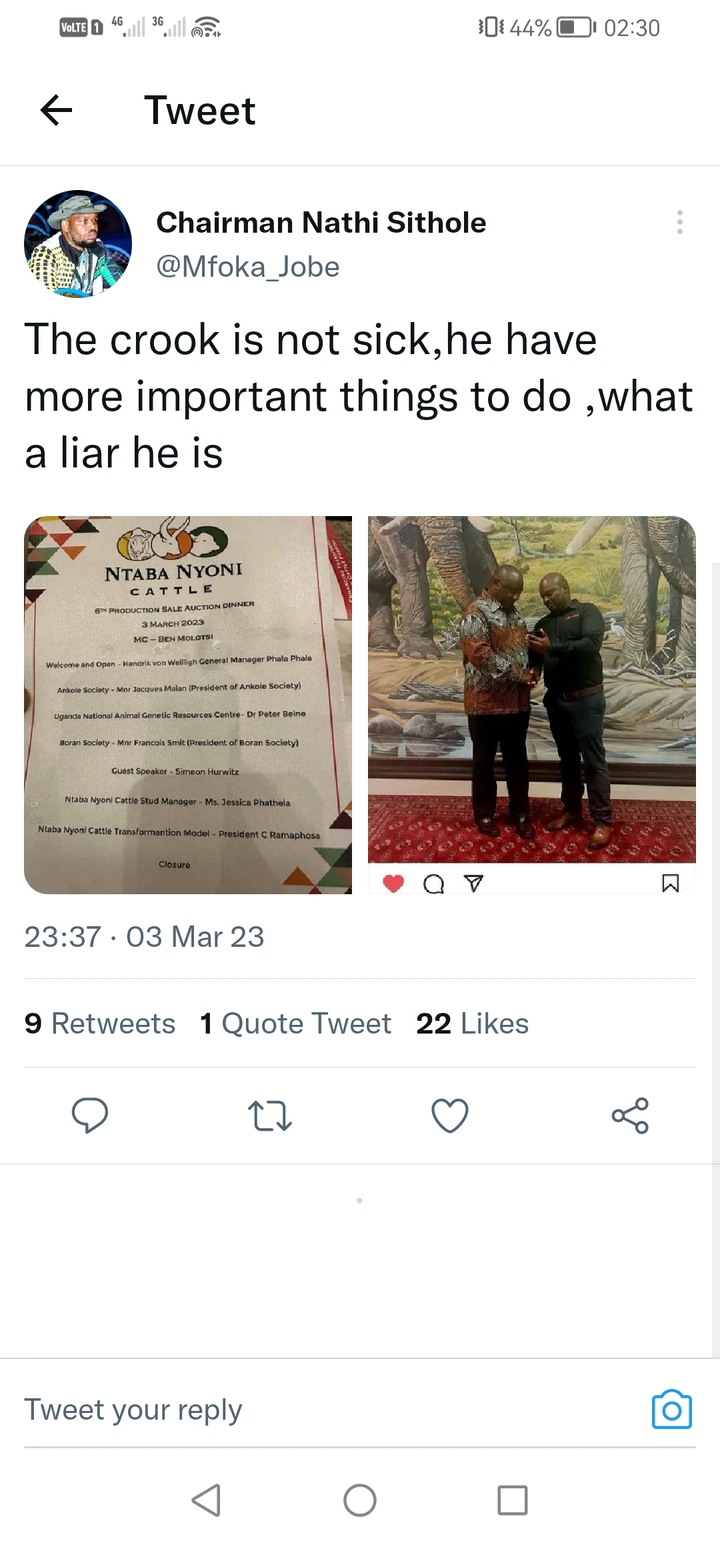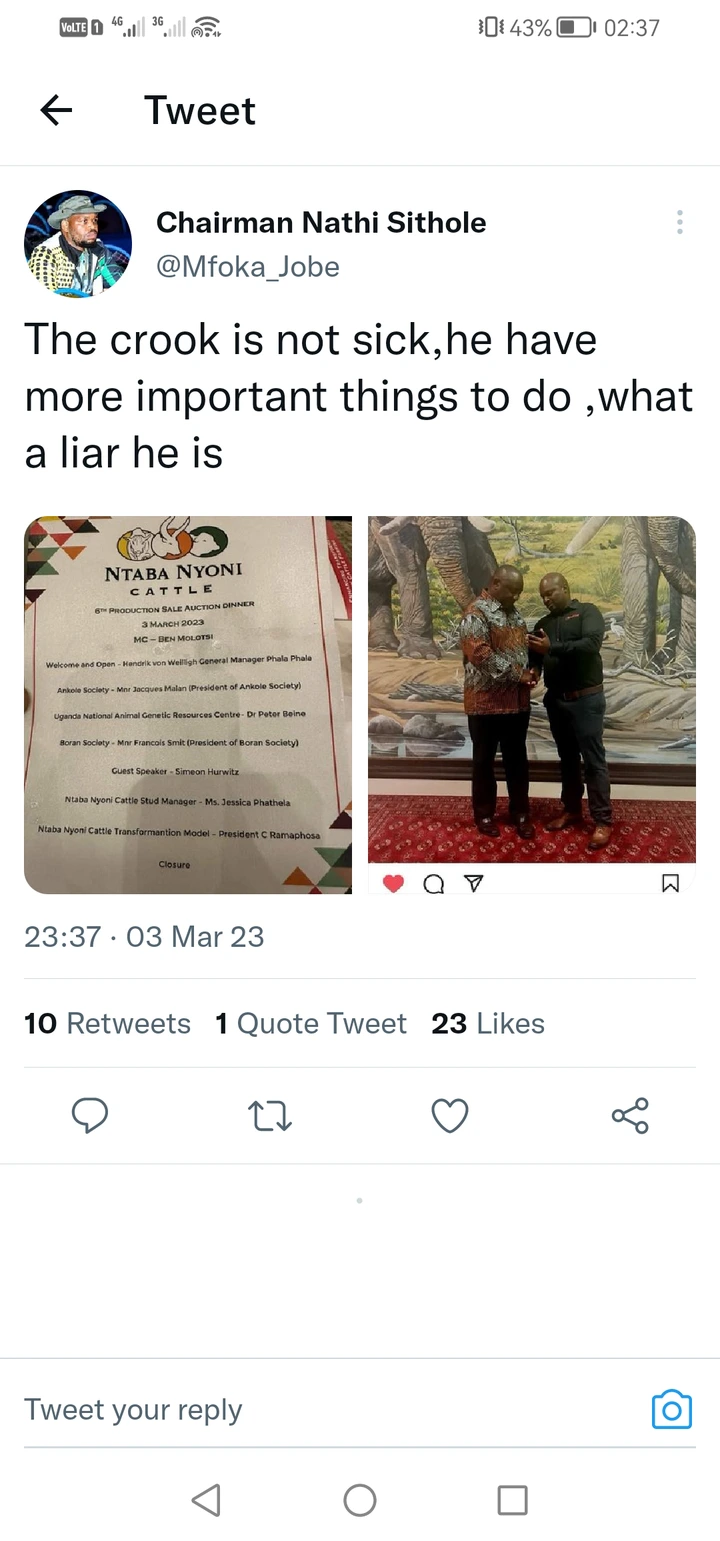 Content created and supplied by: Mukona94 (via Opera News )