Reactions Trail As Lagos Court Sentences 20-Year-Old Man To Death By Hanging For Armed Robbery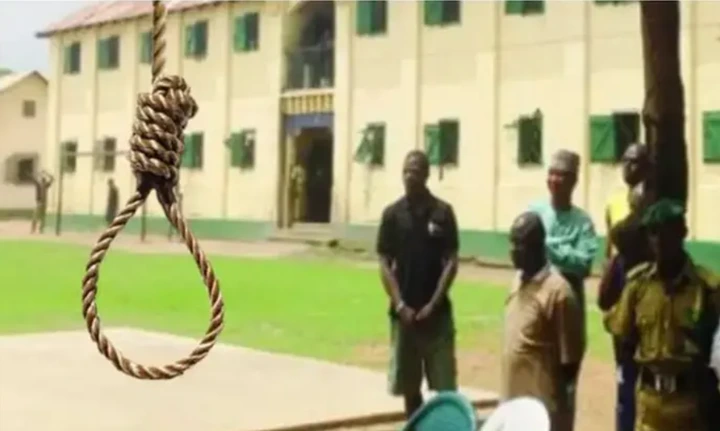 Reactions has continued to trail online as Justice Olubunmi Abike-Fadipe of the Ikeja Special Offences Court on Monday sentenced a 20-year-old man, Nojeem Badmos, to death by hanging for armed robbery, according to a report that appeared in this morning's online edition of Punch Newspapers.
According to the report, the 20-year-old man was arraigned on a two-count charge of conspiracy to commit robbery and armed robbery, preferred against him by the Lagos State Government. While delivering judgment, Justice Abike-Fadipe, said, 'Concerning the offence of conspiracy to commit robbery, I sentence you to 21 years jail term. In respect to armed robbery having been found guilty, you will be hanged on the neck until you are dead and may the Lord have mercy on you.'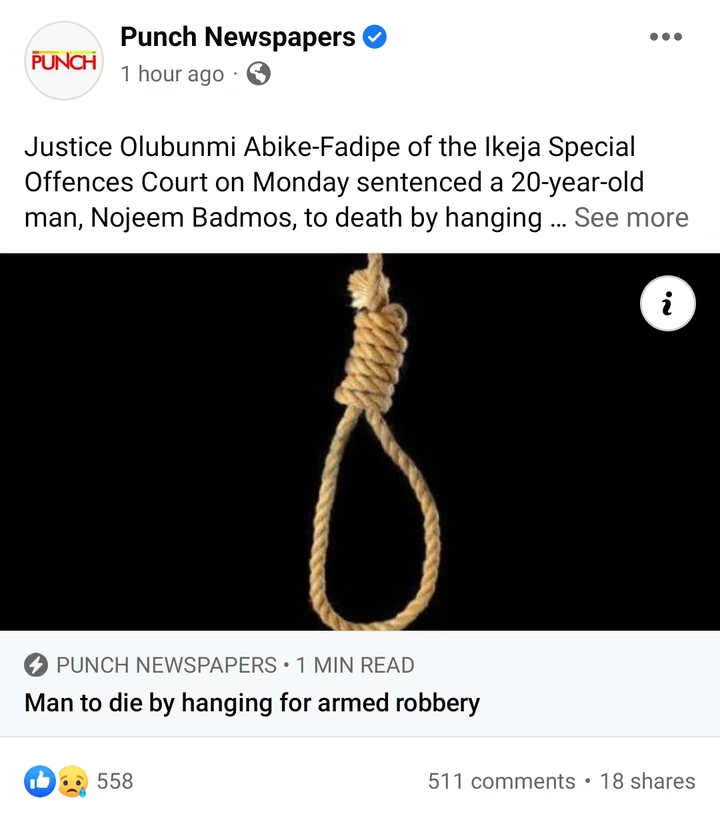 However, the news headline has generated mixed reactions among the Facebook users. Kindly read some of the reactions from Nigerians that commented below the news on Facebook:
Laws are made for the poor in Nigeria. The politicians who are the catalysts of the miserable lives of those that rob are walking freely because they have enough to buy justice. Read what I write again with open mind, I am not making cases for armed-robbers, but all criminals must be punished including the corrupt politicians that rob people's futures and make them robbers on daily basis.
Arm robbery is not good but to die by hanging is actually not good shaa. At this age, the young man can still repent and be useful to himself and society at large.
If he killed anyone at the course of the robbery, then he deserves it, but if not, this is injustice. This boy can still be useful to us as a people.
If the 20-year-old man kill at the point of robbery the justice serve him right but if he didn't kill that is injustice, look at our politicians are robbing us and are killing us the same time yet non of them have been hang or sentence to death, this young man can still be useful to the society. Indeed Nigeria is still bleeding.
Those who stole 7 BILLION and were granted pardon by Mr president. Now, this poor fellow is expected to die for d same offense. God have mercy on Nigeria.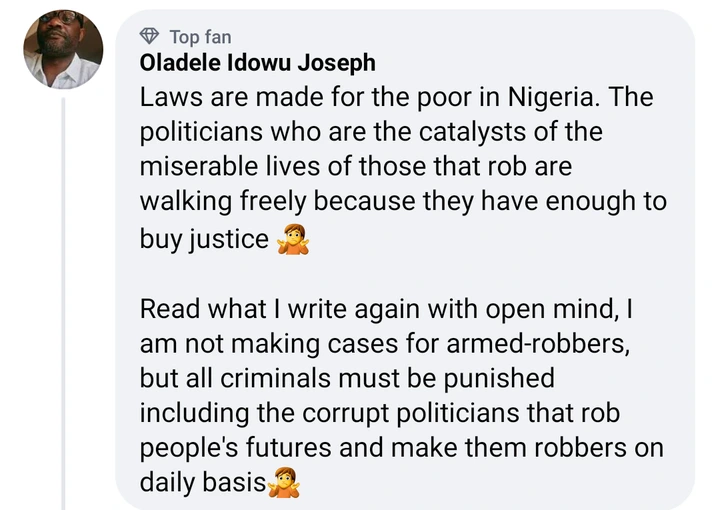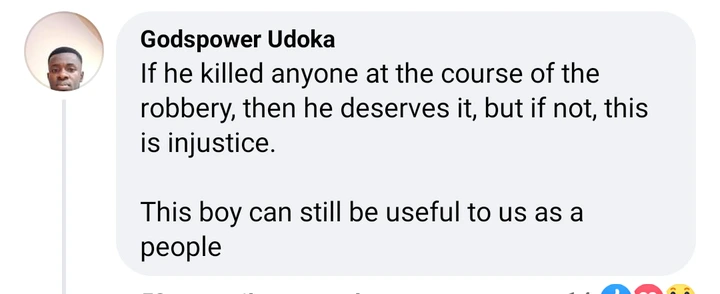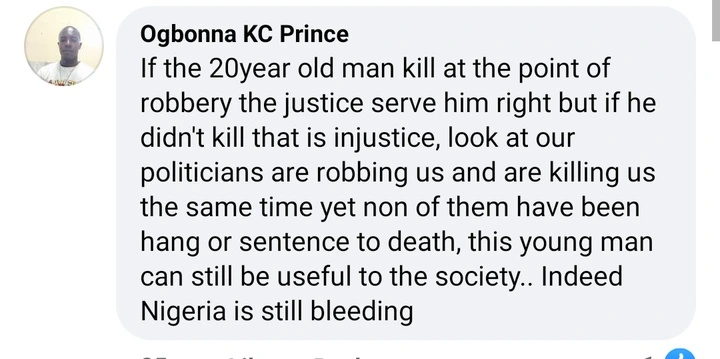 Source: Punch Newspapers and Facebook.
Content created and supplied by: Garbxtpen (via Opera News )